New Gear: Ilford Obscura Pure Pinhole Camera
Ilford has yet again surprised us by announcing a rather wonderfully bizarre analog camera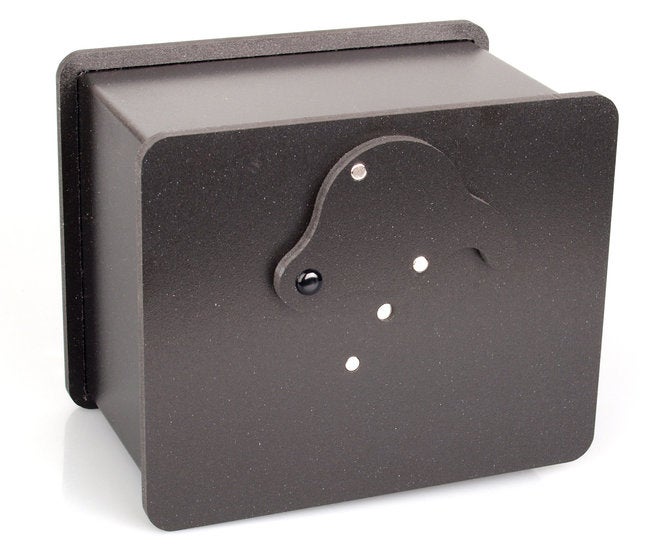 We may earn revenue from the products available on this page and participate in affiliate programs. Learn more ›
Film and paper company Ilford has a bit of a history of producing weird and wonderful cameras. In 2011, Ilford released the Harman Titan 5×4 Pinhole Camera, and last year saw them craft a 6m long walk-in camera in Switzerland. The newly unveiled Ilford Obscura Pure Pinhole is quite a bit smaller than that, but still a curious device.
As reported by ePhotoZine, the Obscura Pure Pinhole will features a fixed 87mm lens, a magnetic lock, and it can be loaded with either 4×5 film or paper (in fact, it comes bundled with three packs of film: Ilford Delta 100, Ilford MGIV, Harman Direct Positive Paper).
Unfortunately, Ilford's website doesn't have any information about this intriguing little pinhole camera yet, but according to ePhotoZine, it's expected to launch in the UK this Easter for £69 (around $100). We haven't heard anything about a USA release, but the Harman Titan did eventually make its way stateside, so you might be able to pick one up one day.