Ilford Creates The Walk-In Chrome-Camera
A full six meters in length, the Chrome-Camera prints directly on color positive paper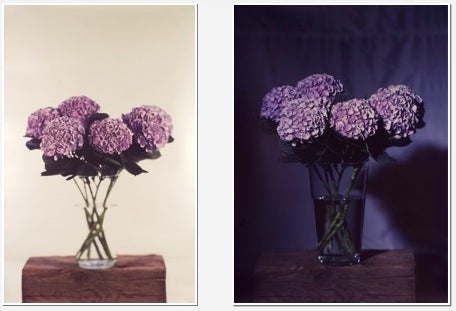 Ilford has teamed up with German photographer Heino Heimann to create a mammothly large camera capable of making huge prints directly onto photo positive paper. Ilford announced the project on its website, and will be chronicling the project via a blog and official website.
The Chrome-Camera is a creation of huge numbers — the camera itself is large enough to walk into, measuring 6m x 2.5m x 2.5m, and had to have a lens specially sourced from Italy. It'll live at the Ilford site at Marly, Switzerland, and will make exposures directly on Ilfochrome postive paper at sizes up to 50″x80″. Artists will be able to rent the room-sized camera, and Ilford describes the results as having "the optical powers of the human eye in terms of image sharpness and resolution."
While there are a few examples of the images on Ilford's blog and on the website, unfortunately the images are all tiny — not nearly big enough for us to judge the image quality that these prints are said to have. I'm also intensely curious as to what the exposure time would have to be for a direct-positive image like this, and how the lens behaves.
It's somewhat similar to the old Giant Polaroid camera that used to operate in New York City in that you can actually walk around inside of it.
Luckily, if you're in Germany for Photokina in September, you'll be able to see some of the prints at the Ilford Imaging Without Boundaries event.
[via ePhotoZine]