New Gear: Samsung Announces EK-GC110, Wi-Fi Only Version of Galaxy Camera
Samsung's smartphone-camera hybrid will no longer need a data contract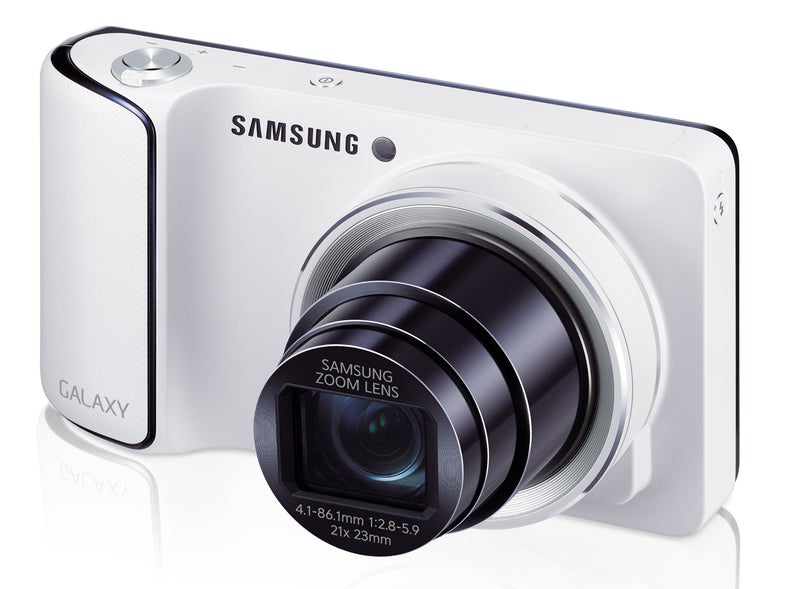 We may earn revenue from the products available on this page and participate in affiliate programs. Learn more ›
When Samsung announced the EK-GC100 Galaxy Camera last year, one of the big caveats is that you needed to sign up for a data plan to go with it. In addition to the $500 purchase price, you'd be spending at least $10 per month to AT&T in order to upload information directly from the Android powered camera to the the internet. Now Samsung has announced the EK-GC110, a Wi-Fi only version of the camera, that'll hopefully be a bit less pricey.
Apart from the lack of a cellular data connection, the EK-GC110 is functionally identical to the EK-GC100. Same 21x zoom, 16-megapixel sensor, 1.4GHz Quad-Core processor, 4.8-inch display, and micro-SD port. It's just that instead of being able to connect online via a 3G/4G connection, you'll now be limited to Wi-Fi — like the iPod Touch and the iPhone.
Unfortunately, the one question that remains unanswered is how much the EK-GC110 will cost. The original version was rather pricey at $500. Hopefully by offering a cut-priced version, the combination of Android, Wi-Fi, and a run-of-the-mill compact camera will appeal to people more.