New Gear: Samsung EK-GC100 Galaxy Camera With Full Android Jelly Bean OS
Built-in 3G/4G and a full mobile OS make this the most connected camera around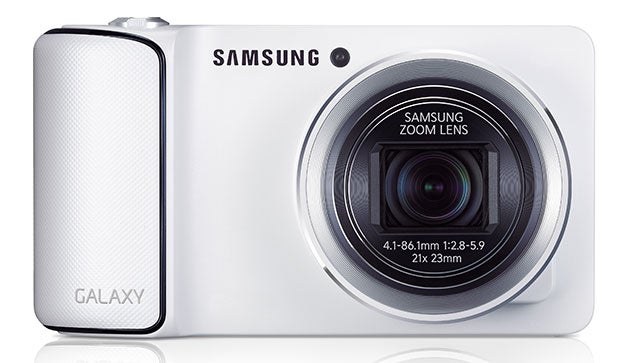 We may earn revenue from the products available on this page and participate in affiliate programs. Learn more ›
In recent years, Samsung has made their commitment to connected cameras abundantly clear, and with their huge cellphone division, that has never come as a surprise. But, today they've announced the development of their first full-on Android-powered camera in the EK-GC100 Galaxy. With built-in 3G/4G, it's the most connected camera this side of your cell phone.
Like the recently-announced Nikon S800c, it runs a full version of Android, but Samsung was able to cram the latest version, Jelly Bean, into its compact camera. Operation is handled using a massive 4.8-inch LCD touchscreen, as well as a Voice Control feature found in some of Samsung's smart TVs. So, you can actually say things like "Zoom" or "Shoot" and the camera will listen.
From a photographic standpoint, we're still not in advanced compact territory. It has a 16-megapixel, 1/2.3-inch backside illumination sensor. That sits behind a 21x optical zoom lens with built-in optical image stabilization.
The real draw for this camera, though, is the operating system. It's a full-on app platform, so you can install apps that change the way you interact with the camera. But, because it has that enormous screen, it also makes a pretty capable media player and web-surfing device.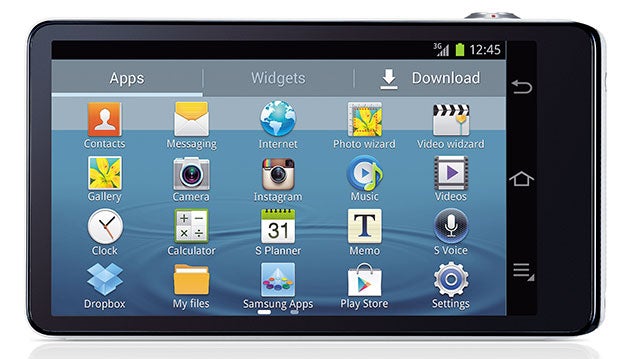 The Smart Content Manager keeps track of your photos and videos as well as your other content and lets you do things like tag faces that would otherwise require a computer.
One of the truly interesting things to point out is the fact that it actually has baked-in mobile connection. So, while you can WiFi tether to your phone, you can also upload photos completely independently. How much that will cost or how well it will work, however, is still very much up in the air.
There's no official availability details, but one thing that has been made abundantly clear with the release of the Nikon S800c, the new Sony NEX-5R, and now this full-fledged Android device: Cameras have apps now. And it's likely going to be that way for a while.