New Gear: Drift HD Ghost Action Camera With 2-Inch LCD Screen
See yourself fall down in real time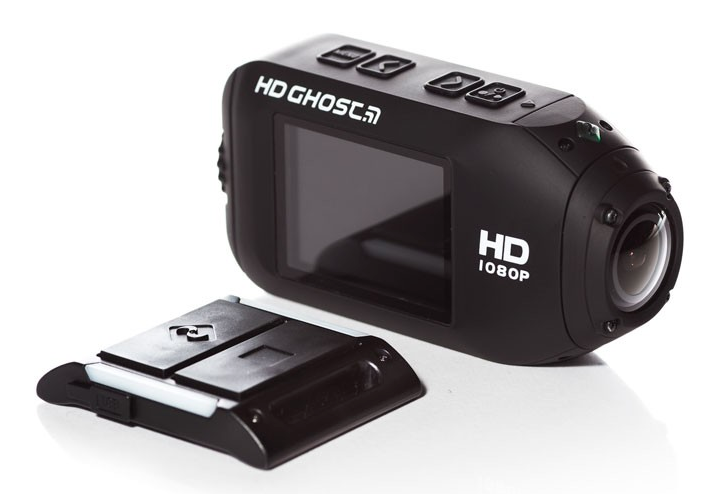 We may earn revenue from the products available on this page and participate in affiliate programs. Learn more ›
Between the new GoPro HD Hero 3, the Sony Action Camera, and the new offerings from Contour, there's no shortages of options when it comes to fresh action cameras. But, Drift's HD Ghost is the only that has a full-fledged LCD display built right into it.
The lack of a screen has always been an issue for action cameras, but Drift has been adding a full-on display for a few generations now. The newest camera, though, has a 2-inch screen under a layer of ultra-tough Gorilla Glass to make it more durable. You can use it to navigate menus, compose shots, and review footage without an add-on or wi-fi connecting it to your smart device. That's a pretty big deal.
The ghost is capable of video resolutions up to 1080p at 30 fps, or 60 fps at 720p. It can do 120 fps slow-motion as well, but that drops the resolution down to standard def. The rotatable lens can cover 170-degrees or 130-degrees if you want a tighter shot.
Like many of the new action cameras, the HD Ghost has built-in wi-fi, which it can use to talk to a smartphone app, which is coming soon according to the press material. It even allows for wireless transfer of footage to a device, which is an interesting addition.
The whole thing is also waterproof right out of the box to a depth of three meters. That's not nearly as deep as some of the other cameras can go when enclosed in their waterproof housings, but it's handy if you want a camera that will do everything on its own without additional components.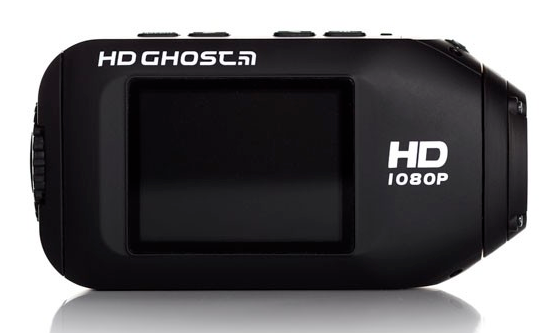 One of the other big draws is the new remote, which attaches to a wrist strap and allows you to control the camera without having to fumble with the buttons or sync it up with a smartphone. The range isn't super long, though, maxing out around 30 feet, so it's not quite suited for doing remote cameras.
It also has a looping feature that records continuously, so you can go back and save footage of something that happened a few minutes ago. It's something that a lot of ultra-slow-motion cameras do and it can come in handy when you're shooting fast-paced action.
The HD Ghost will retail for $399 when it arrives later this month. That's on par with the rest of the high-end action cams, but still $200 more than the Sony. We're hoping to put all of these cameras through their paces soon to find out which one is best for capturing your adventures.