New Gear: Contour+2 Waterproof Action Camera
Contour's new top dog is tougher and smarter than before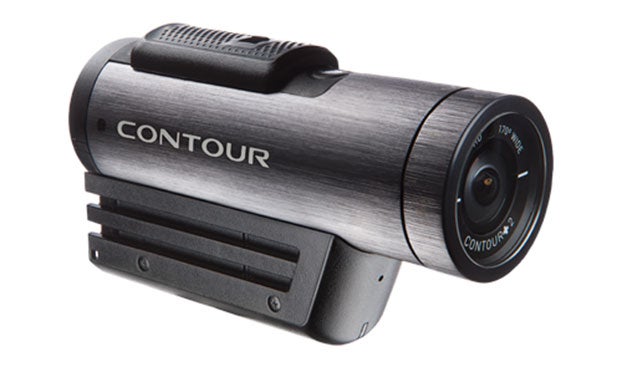 Action cameras are one of the coolest segments in the market right now. They're tiny, super tough, and can go just about anywhere. This morning, Contour has a new addition to their family in the Contour+2 waterproof action camera.
They've combined the features from two of their previous models, the ContourROAM and the Contour+ and priced it at $399. It's not as cheap as some of the competition, but it does have a few interesting features right out of the box.
The biggest boon is probably the connectivity. Rather than using WiFi, the Contour+2 uses Bluetooth. It can connect to a smartphone, which can then be used as a viewfinder. It can also be used to start and stop recording. It's smart solution to the lack of screen common on action cameras.
It has built-in GPS and also records elevation and distance traveled. It can then overlay that data over the final video, which can be embedded on Facebook, Youtube, or Vimeo. Check out the video below for a demo.
The camera itself no longer has a power button and recording is handled by a single switch, which seems like a definite upgrade over previous models. No more being unsure about whether or not it's recording.
The sensor inside the camera hasn't changed, but they claim the image quality has gone up (something we'll be testing in the coming weeks) thanks to new processing. It can also now do 120 fps slow-motion in 480p, which is still fine for sharing online.
It comes with a waterproof case in the box that's good to 60 meters and the body is appropriately burly to withstand the rigors of extreme sports.
The Contour+2 will be hitting store shelves this month for the previously mentioned price of $399. We'll be testing it, so look for a review coming soon. Until then, here's an amazing video shot by mountain biker Cam Zink. It might actually make your stomach flutter a little if you're afraid of heights.