The ContourROAM Hands-Free Camera Is Light, Waterproof
$200 will score you Contour's latest action-oriented shooter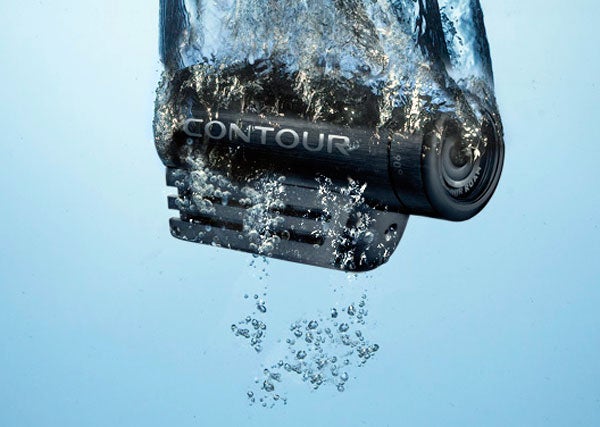 We may earn revenue from the products available on this page and participate in affiliate programs. Learn more ›
By now, you know that these hands-free cams are a lot more than helmet cams. Sure, they're great for capturing first-person sports footage, but they're even making their way into the kits of photojournalists.
The ContourROAM looks a lot like the rest of the cameras in Contour's line-up. It has an aluminum body that's now fully waterproof, which is an upgrade from previous models. It can handle up to one meter of water for a half hour without flinching.
When it comes to recording modes, it can do 1080p, 960p and 720p at 30 FPS, so you can tweak your resolution to save recording space. It also grabs 5-megapixel still images through the 170-degree lens.
Another cool addition is the Lazer Line level, which is projected out of the front of the camera so you can ensure the shot is straight. The lens turns 270-degrees, so you can tweak all you want.
The camera itself weighs just 5.1-ounces and works with the Contour TRail system for mounting. But, perhaps the best upgrade is the new recording switch which makes it very clear whether or not you're actually recording. In the past, the button made it a little unclear, which could lead to missed shots.
The ContourROAM is available now for the previously mentioned price of $200. We should have one soon at which point we'll strap it onto all kinds of stuff to test it out for you.