Don't Call the Contour+ a Helmet Cam
With an ultra-wide lens, HDMI-out and Bluetooth, this hands-free camera can pretty much record your entire life.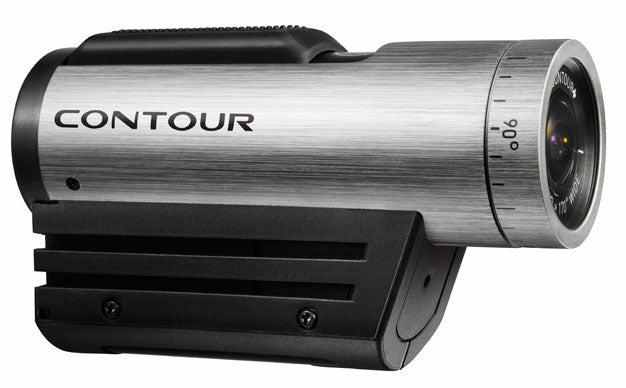 We may earn revenue from the products available on this page and participate in affiliate programs. Learn more ›
As an avid mountain biker, I've been around helmet cams for a long time, but it seems that term is being replaced by "hands-free camera." Why? Because these wearable capture devices are getting more main stream by the day. Heck, the Reuter's photogs covering the Royal wedding even had one in their kit that was otherwise filled with super high-end camera gear.
The latest hands-free cam from Contour offers a lot in terms of functionality. It captures 1080p video and has an adjustable lens. At its widest, you'll get a full 170-degree field of view, which is great for capturing fast action. You can tone it down to 125-degrees if you want a more traditional look. You can see some examples of the footage over at the Contour site, but beware that it's easy to get sucked down an extreme sports rabbit hole if you do.
It's the connectivity that really stands out in my mind, though, using Bluetooth to connect with a mobile phone, essentially turning it into a remote viewfinder. It has built-in GPS for location tracking, and a built-in HDMI port for playback right from the SD card for those who need instant replay gratification.
Another welcomed addition is the external 2.5mm microphone jack, which should help bring audio into a more acceptable arena. They've also kept the 5-megapixel still shot mode as well.
The Contour+ launches May 18th for $499. While that isn't exactly cheap, it's definitely competitive when you consider the amount of features you get out of it. And, since it's built to take a beating, it'll probably last you quite some time before a gnarly bail on a rocky trail gives you reason to buy a new one. We'll actually have a review unit soon, so we'll share some video samples and impressions when it arrives.