Memoto Wearable Camera Tries to Photograph Your Entire Life
The size of a postage stamp, this little metal clip is like your own personal photographer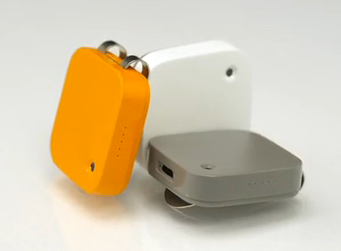 We may earn revenue from the products available on this page and participate in affiliate programs. Learn more ›
The wearable camera is not a new concept. Google wants to put it on your face while other companies opt for even less elegant solutions. The Memoto, however, is the size of a postage stamp and contains a 5-megapixel camera that takes a photo every 30 seconds. The battery lasts for up to two days before needing to be recharged.
The Kickstarter page has already just about tripled its funding request, and the package will cost $279 at its release. You'll have to search and organize the photos using Memoto's own online service, which will also demand a subscription fee.
Despite some shortcomings, this looks like one of the best implementations I've seen of a wearable camera. It's only about the size of a postage stamp and made of stainless steel, which makes it a lot like the old iPod Nanos. Plus, the search function sounds promising. You can search for times, subjects, and even lighting conditions, which is an interesting prospect.
I hope the product comes to market as promised, but I likely won't be able to test it as my beard will likely block it if it's attached to my shirt collar.