New Gear: Canon PowerShot G15, S110, and SX50 HS
The top end of the PowerShot line gets a refresh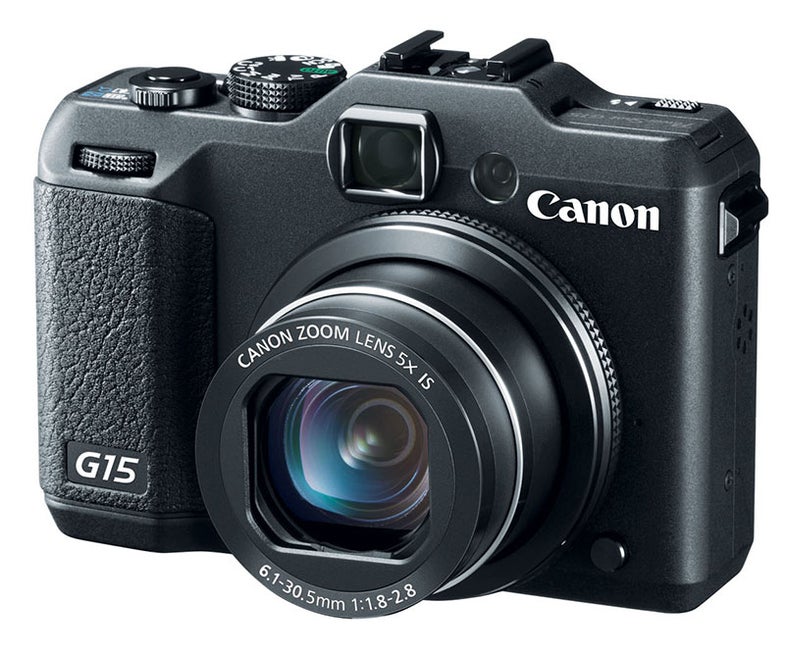 Lately, cameras with big sensors have been grabbing a good portion of the attention, but there are still some true compacts making their first appearances at Photokina, including Canon's new PowerShot G15, S110, and SX50 HS. Here's a rundown of each camera and look for hands-on later on in the day.
PowerShot G15
**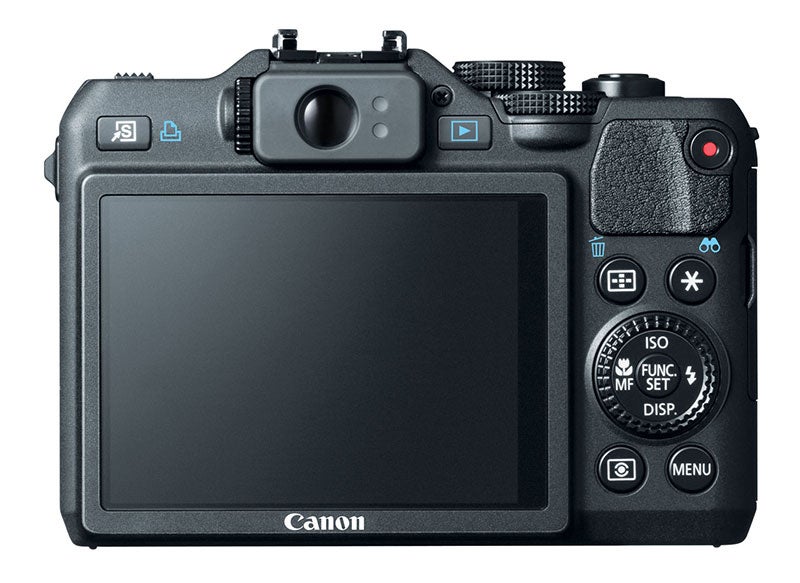 **
When the large-sensor G1 X was announced, people wondered if that was the end of the 1/1.7-inch series, which included the G12. It's still alive and looking well, though. The G15 has a new 5x zoom lens that starts with a full-frame equivalent focal length of 28mm. At its widest, it opens to F/1.8 and drops to just F/2.8 when fully zoomed.
Behind the glass is a 12.1-megapixel High-Sensitivity CMOS that's capable of a maximum ISO of 12,800. It also gets some AF enhancements, which include a High-Speed Burst mode that can grab 10 fps.
There's a hot shoe on the top of the camera for attaching Speedlites, but the screen is once again fixed in place. The LCD is a 3-inch 922,000 dot affair. There's even a new WP-DC48 waterproof case for the G15 that will keep it safe to a depth of 130-feet.
It will be available in October for $500, which still keeps it well below the G1 X as far as price goes.
PowerShot S110
**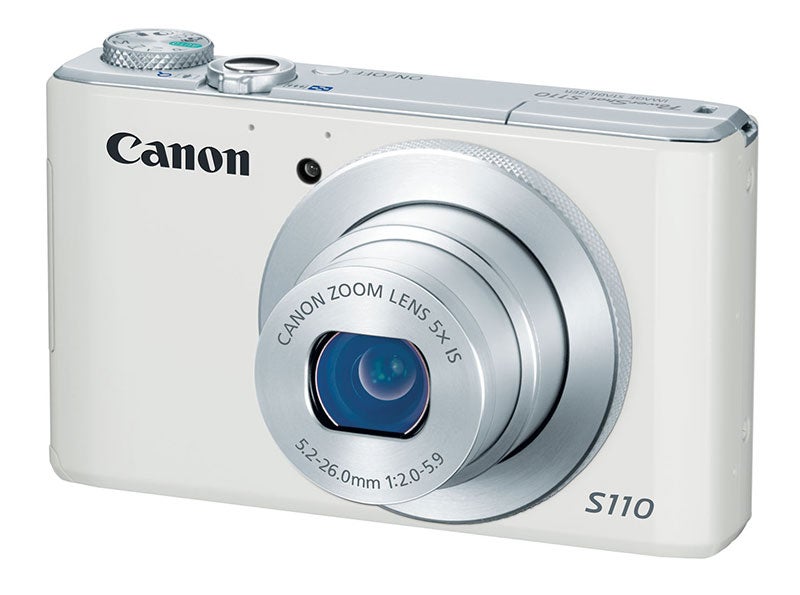 **
When the S100 came out, I was very happy with its image quality, but a little disappointed that they didn't keep up the same minimal, sexy design from the S95. Now, they have gone back to that flat-front look, though, and they've even added a white version.
The S110 uses the Digic 5 processor and a 1/1.7-inch, 12.1 megapixel High-Sensitivity CMOS sensor. It sits behind a 5X optical zoom lens that starts at a full-frame equivalent focal length of 24mm. That should all sound pretty familiar. The S110 has also gotten the AF upgrades found in the G15.
One of the most conspicuous new additions is WiFi, which makes it compatible with Canon's Image Gateway and connects to smartphones and tablets. It also now has a touch screen, which you can use for touch-to-focus, much like on the Rebel T4i.
It's expected to hit stores in October and bring a price tag of $449. That's a bit of an uptick in price, but there are some notable upgrades, so we're looking forward to giving it a shot.
SX50 HS
**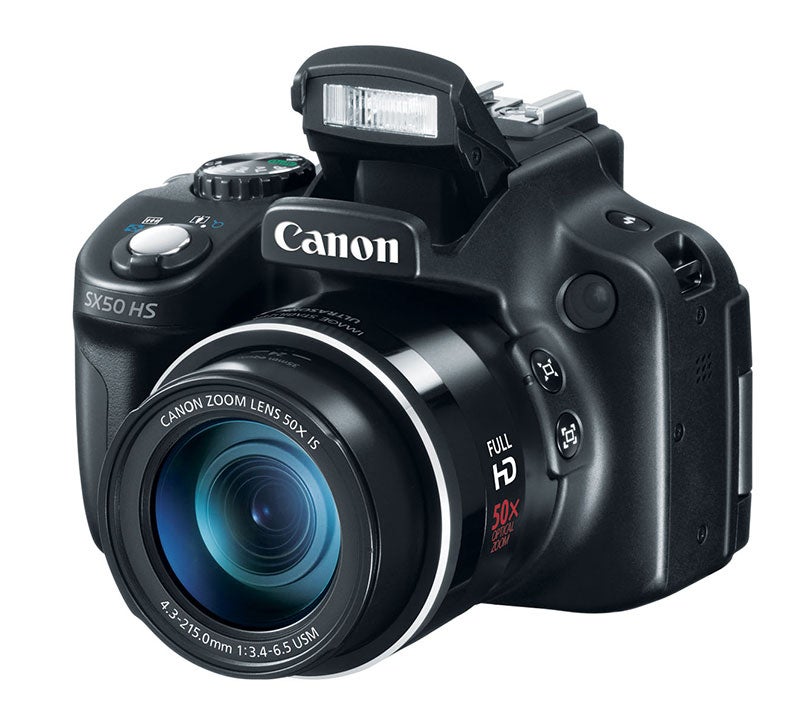 **
That 50 up there actually stands for 50x optical zoom, which is taking the whole super-zoom race up a notch. The SX50 has a full-frame equivalent focal range of 24-1200mm. That's a lot of millimeters.
It gets the same AF upgrades as the rest and also has a 2.8-inch vari-angle LCD screen for composing at different angles.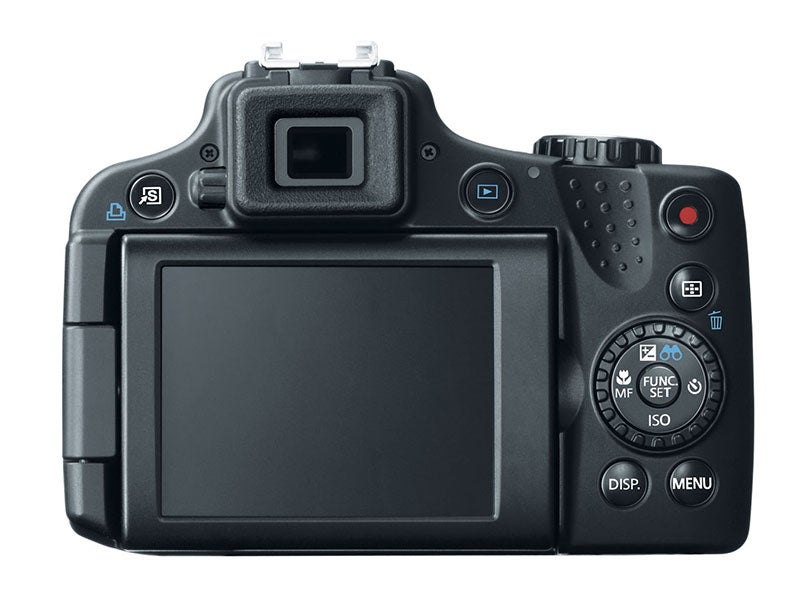 It has a zoom-framing assist mode to help you find what you're looking for when trying to zoom all the way in to 1200mm. It can be very tricky, so that's a welcome addition. Of course, it also has built-in image-stabilization. It's going to be working over time.
It will hit stores in October for $479. But, you should probably also factor in the price of a tripod as well. You're going to need it.