New Gear: Nikon Coolpix S01 Compact Camera Is, Well, Really Compact
The smallest Nikon Coolpix will even fit in Ashton's skinny jeans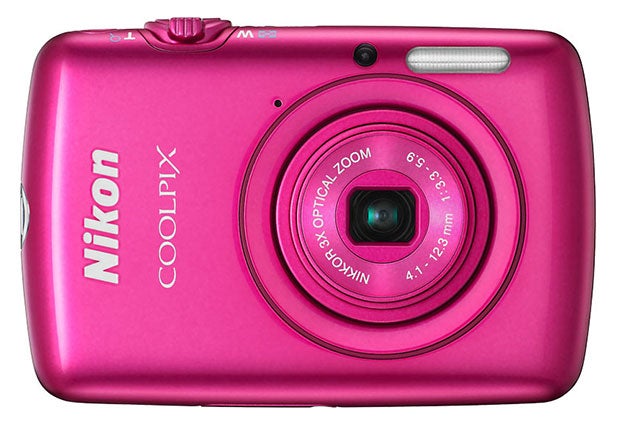 We may earn revenue from the products available on this page and participate in affiliate programs. Learn more ›
The biggest Nikon Coolpix camera just got an update with the P7700, but there's also a new champ when it comes to compactness in the form of the minuscule S01.
The specs are rather sparse, including a 10.1-megapixel CCD sensor, 3x optical zoom, and video that tops out at 720p. But, the S01's clear focus is on simplicity and size.
The back of the camera is dominated by a 2.5-inch touchscreen display and a single button with a house on it, making navigation super simple. It has a variety of scene modes, but eschews manual controls for obvious reasons.

It checks in at just 2.1-inches high, by 3.1-inches wide, by .7-inches thick, which means it will fit under a credit card. And, judging by many of the images on the Nikon site, will fit nicely into a purse.
It's an interesting little camera in that it's a smaller step up from a cellphone camera than most compacts. It has a full-on flash, which is good because the ISO settings max out at just 1600.
The camera will be available in September for $179, which to me actually sounds a bit pricy. The $120 price point attached to the semi-rugged Coolpix S30 would've made it more attractive. We're looking forward to checking it out as soon as production units are available.