New Gear: Canon Brings Image Stabilization To Budget A-Series
Six new entry-level compacts from Canon have been announced today, with prices ranging from $109.99-$199.99, and for the first time some have optical image stabilization.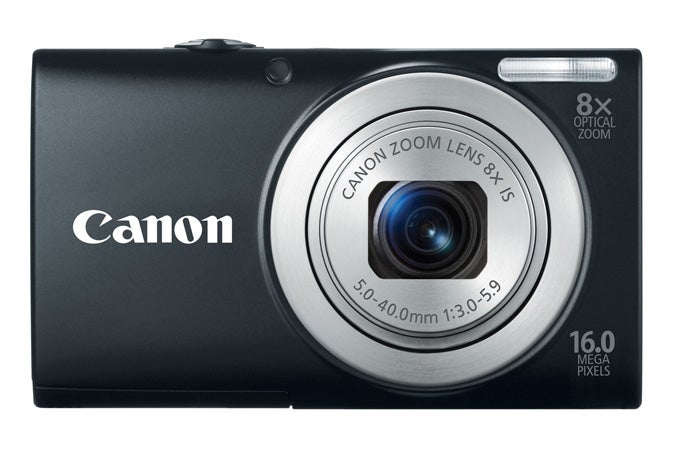 We may earn revenue from the products available on this page and participate in affiliate programs. Learn more ›
Canon has been on a spree of announcements today, launching SLR lenses, a new rugged cam, and more. But for those with less deep pockets, there's also a group of six new cameras in Canon's affordable PowerShot A-series. All six cameras have 28mm equivalent lenses and 16-megapixel sensors, and for the first time, three of the models feature Canon's intelligent image stabilization. They all also feature a smart auto feature to choose from 32 different scene modes, and a help button for when you get confused.
The A4000 IS is as much a headliner as you can get amongst this crew of cameras. It's the first A-series to pack an 8x optical zoom, and will be available in February in black, silver, blue, red and pink for $199.99.
The A3400 IS only has a 5x zoom, but beats out the A4000 with a touchscreen LCD. It'll hit in March for $179.99 in black, silver, red and gold.
The PowerShot A2400 IS and PowerShot A2300 are functionally identical with a 5x zoom and 2.7-inch LCD, the only difference being the 2400 packs optical image stabilization. Both will be available in March for $159.99 and $149.99 respectively — and the $10 is probably worth it for the IS feature.
Both the PowerShot A1300 and PowerShot A810 have 5x zooms, 2.7-inch LCD screens, and are powered by the eternally ubiquitous AA batteries — but the A1300 also managed to score a little optical viewfinder, too. The pair will launch in April, and the 1300 will go for $119.99 and the A810 for $109.99.