New Gear: Canon EF 24-70 F/2.8L II USM and Two Wide-Angle Primes With IS
A 24mm F/2.8 IS USM and a 28mm F/2.8 IS USM round out the new crop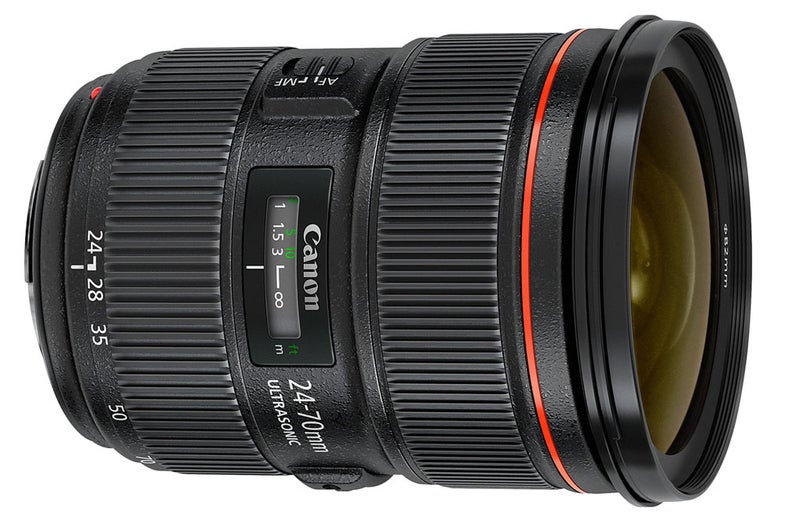 We may earn revenue from the products available on this page and participate in affiliate programs. Learn more ›
The EF 24-70 F/2.8 has been a go-to lens for many photographers for years now, but the new version promises to cut down on chromatic aberration and increase durability.
In the upgrade department, the standard zoom gets a Super UD lens element, as well as a pair of standard UD elements they claim will help increase image fidelity across the entire frame and throughout the zoom range. It has a circular, nine-blade diaphragm for smooth blur.
The original 24-70 F/2.8 was known to be a pretty tough piece of kit, but Canon has upped the ante on that a bit, giving it better weather sealing and making it more resistive to water and dust. There's also a zoom-lock lever to protect it during transport, and a fluorine coating to protect the exposed elements.
It'll be available in April for $2,299. It's interesting to note that Canon hasn't added IS to this lens as many expected them to do. At this price point, it would've been nice to have.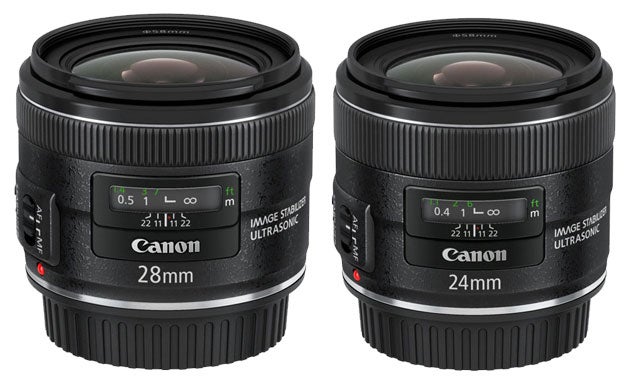 Canon has however added IS to a couple of its popular wide-angle prime lenses: The EF 24mm F/2.8 and the EF 28mm F/2.8. Canon claims they'll combat motion blur by four stops. Both use new aspherical lens elements and have seven-blade circular diaphragms for smooth blur. They also both have Ultra-Silent Motors, so you can use AF during video if you so choose.
The 24mm F/2.8 IS USM will cost $849 and the 28mm F/2.8 IS USM will cost $50 less at $799. Both lenses will be out in June, so we'll be interested to see how much of an improvement these offer in image quality, since the addition of IS makes them substantially more expensive than the old versions.