Adobe Touch Apps Hit Android Tablets
Adobe's suite of tablet-optimized apps has hit Android, and is expected for iOS next year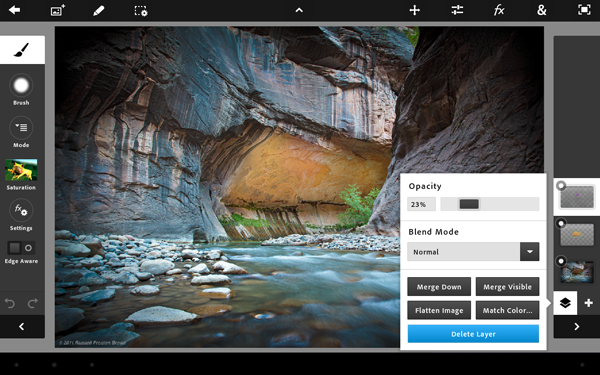 Originally announced in October, Adobe has now released a set of six applications designed specifically for the tablet and they're available for customers running Android 3.1 or better, who have at least an 8.9-inch screen. While there are a handful of iPad Photoshop apps, this new announcement covers Adobe Photoshop Touch, Collage, Debut, Ideas, Kuler, and Proto. The Adobe Touch Apps suite covers an extremely wide variety of apps: Photoshop Touch, for instance, has some pretty serious editing chops for a tablet application, Kuler is designed for grabbing and creating color themes, Proto allows you to make quick interactive prototypes of apps and websites, and Debut is a presentation application for showing Adobe CS files.
Looking over this suite of apps, what really stands out is that this isn't just for photo editing, but rather picks up features from an wide range of Adobe's software. There's vector image creation, storyboarding and more.
The apps are available in the Android Market for $9.99 each, and apart from Adobe Ideas — which is already available for iOS — the rest are expected to hit the iPad in early 2012. The apps will all sync with the new Adobe Creative Cloud, which was also just released but is completely separate from cloud service from Adobe Carousel.