First Look: Panasonic's Prototype 3D Compact Camera
At the IFA 2011 show in Berlin, Panasonic revealed a 3D point-and-shoot, but have kept quiet on any details.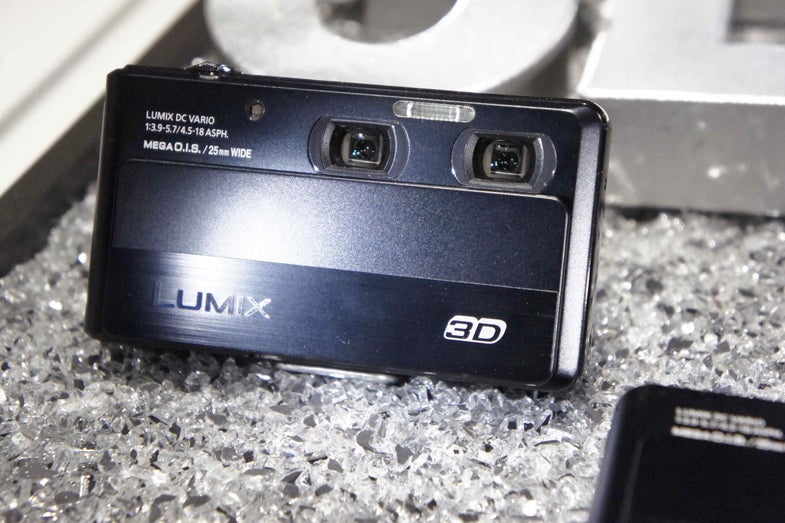 We may earn revenue from the products available on this page and participate in affiliate programs. Learn more ›
At the 2011 IFA Berline (Internationale Funkausstellung Berlin), Panasonic went all out with 3D, not only a new 3D pro-am camcorder, but also showing off the prototype for an upcoming 3D compact camera. PopSci's Corinne Iozzio was at the show, which ran September 2-7, and snagged us a couple of shots of the prototype.
Here's what we do know. It has two optically stabilized 4x folded-optics zoom lenses. The maximum aperture is a rather lackluster f/3.9, and it has the equivalent of 25-100mm focal length. It'll record both in 2D and 3D, and capture 3D HD videos in AVCHD format. If you have a Panasonic Viera 3D TV, you'll be able to view the 3D files either via SDHC card or by hooking in via HDMI.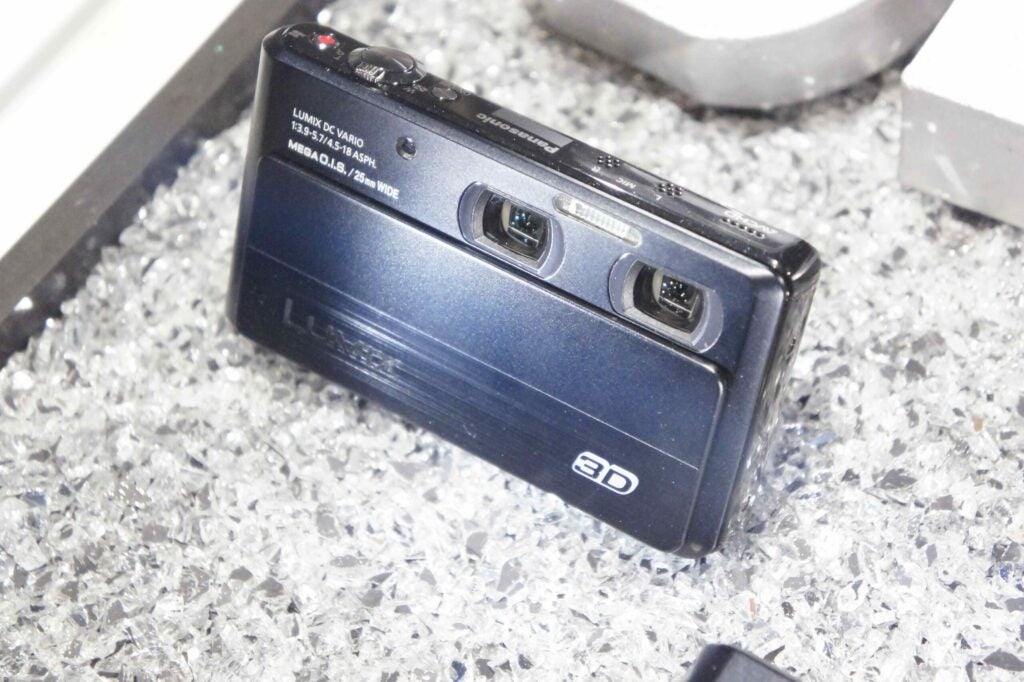 What's interesting is that if you compare this to the Fujifilm FinePix Real 3D W3, the Panasonic's lenses are much closer together. This may influence how much "pop" the images have, and how pronounced the 3D effect is. Since this is a prototype, we're not 100% sure how much it'll match the final product, but it looks pretty polished to us. Panasonic is planning on releasing the device in Winter 2011-2012, but have so far kept mum on other details. In fact, they wouldn't even let it come out from behind the glass. Stay tuned.