Panasonic Updates 3D Camera Line-Up With New Camcorder, Possibly a Compact
Panasonic's newest addition to their 3D arsenal is the impressive looking HDC-Z10000 camcorder, but they're hinting at more 3D compacts, too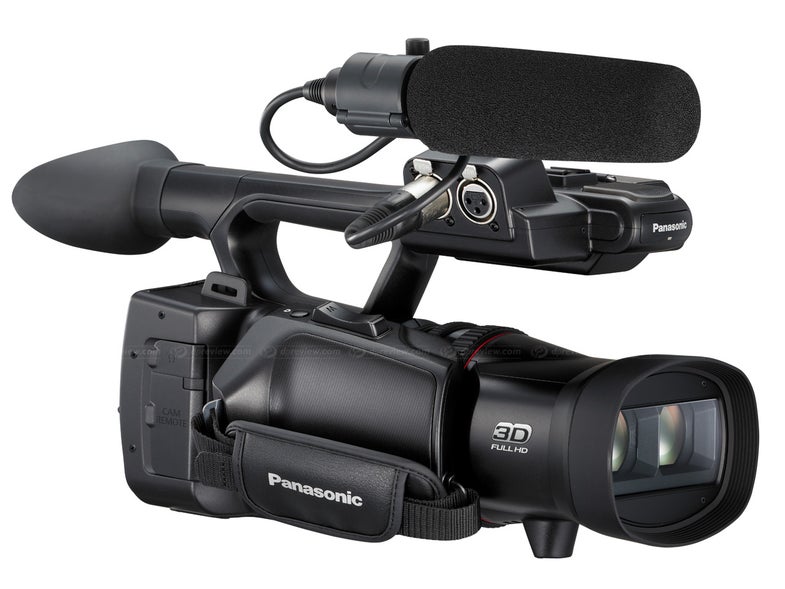 We may earn revenue from the products available on this page and participate in affiliate programs. Learn more ›
Last week saw Panasonic add a number of new devices to their camera lineup, not the least of which was the Lumix FZ150, which was able to use its panorama function to shoot 3D images. It looks like 3D is Panasonic's big feature this year, because they've just announced a new pro-level camcorder, the HDC-Z10000 with dual lenses for 3D recording.
The Z10000 is a full, professional camera, with three control rings, dual XLR audio inputs, and a bevy of manual controls. Each lens has its own Panasonic 3MOS sensor — which is in turn comprised of three imaging sensors.
If you're shooting 3D, you need to know how the final product will look, which is aided by the Z10000's 1,152,000-dot, 3.5-inch 3D LCD, which functions as a 3D viewer without need for goggles, glasses, or any extra equipment. The lenses have a maximum aperture of f/1.5 and offer 12x optical zoom in 2D mode, 10x in 3D mode.
Unfortunately, Panasonic hasn't announced price or availability yet, but we're betting it won't be cheap.
It's not just their video cameras that are moving into 3D, at the IFA consumer electronics trade show in Germany Panasonic is showing off a prototype 3D compact camera, with two lenses and a 4x zoom. Panasonic's pegging their first dual-lens 3D compact to come out this winter.
Panasonic seems to be taking a firm stance in support of 3D, while at the same time users seem either bored or fed up with the technology. A poll on our Facebook page showed an overwhelming majority of people aren't interested in 3D, and there's a growing backlash against it in movies, too. It'll be interesting to see if the next year sees 3D remain the feature of the moment, or if something newer and better takes its place.