12 Film Cameras Worth Buying
The tragedy in Japan has made the current DSLR market a scary place, making this a perfect opportunity to get (back) into film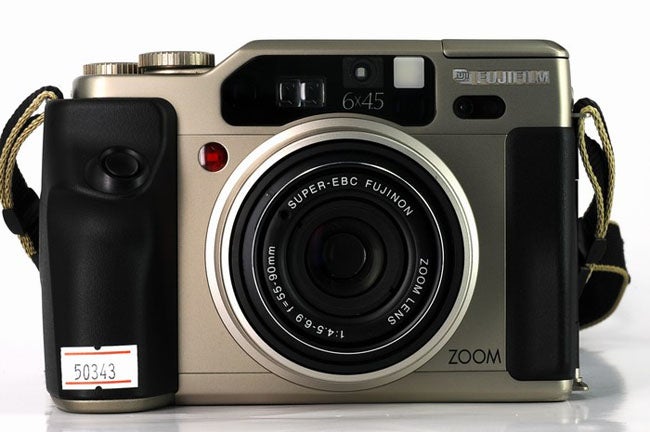 Because of the tragedy in Japan, the market for DSLR film cameras is tough right now. Prices of current models are steadily rising while gear that used to be easy to common on store shelves is becoming sparse. Rather than letting the lack of new gear get you down, now is a great time to crack open some film canisters. There are plenty of used 35mm SLR and medium format models on the market at prices that make up for the fact that you'll have to pay for stuff like film and processing.
We looked at several sources for used equipment including KEH.com, Ebay and Craigslist. KEH.com, if you haven't heard of them, deals almost exclusively in used equipment but has some new gear as well. Ebay, of course, is Ebay and the usual caveats apply—check the seller's ratings, return policies, warranties and so on. Craigslist also has some standard caveats that you're all probably familiar with but, let's just say that despite how smoothly transactions can go, it's always a good idea to be cautious. Other options for used gear include Adorama.com and B&H (www.bhphotovideo.com).
It's worth noting that market prices for film cameras tend to fluctuate pretty wildly, so while our ranges are accurate as of writing, you might end up paying more or less depending on demand and luck.
[Editor's Note: Keep in mind that this list isn't exhaustive. There are plenty of other great camera bodies out there hungry for film. This is simply a sampling of some bodies that may work best for someone just getting into film. Some film cameras will work with your current lenses. Some will hold their value like the works of art that they are. If your favorite isn't on the list, feel free to add it in the comments or send it to us over Twitter or Facebook. Frankly, we see any camera that gets you out and shooting as worth buying right now.]