New Gear: Three New SLR Magic Toy Lenses
SLR Magic has announced three new toy lenses, one each for Q, E, and Micro Four-Thirds lenses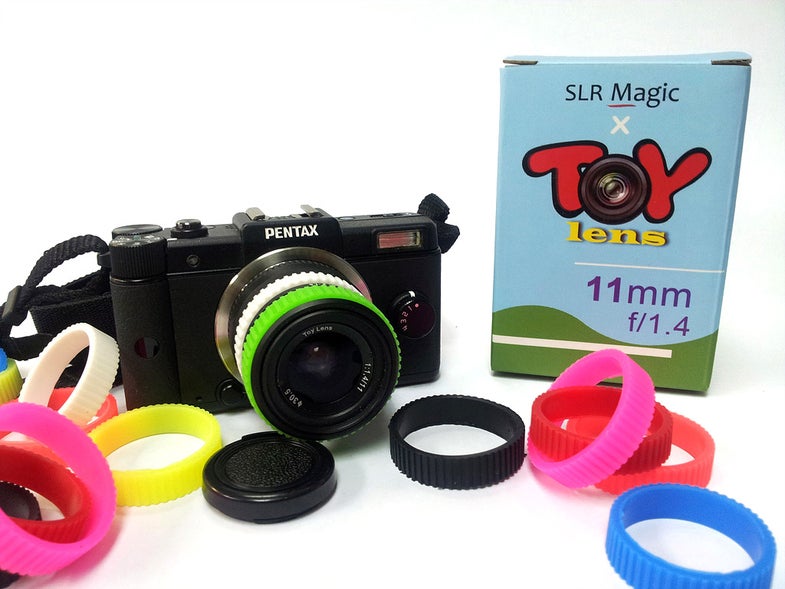 We may earn revenue from the products available on this page and participate in affiliate programs. Learn more ›
Chinese lens manufacturer SLR Magic has just announced three new toy lenses, for three different camera mount, all of which will be available from April. At the top of the page is the SLR Magic x Toy Lens 11mm f/1.4 for the Pentax Q mount. It's the equivalent focal length of 60mm, will have a super-shallow DOF, and is expected for $169.99.

The SLR Magic x Toy Lens Pinhole lens for Micro Four-Thirds will set you back just $49.99, and has a field of view equivalent to a 24mm pinhole lens in 35mm format. SLR Magic claims this is the first pinhole with a protective plastic lens to block any dust particles getting to the sensor, but that does add an extra element to deal with.

Finally, there's the SLR Magic x Toy Lens Bokehmorphic for Sony E-mount. It has a 42mm equivalent focal length, and has a series of interchangeable aperture shapes. The lens will ship with Circle, Star, Heart, Anamorphic Ovals, Ninja Star, Diamond, and Flower Petals, and will cost $125.
[via DPReview]