Save up to $200 on Rokinon lenses right now
Rokinon lenses offer a lot of quality for the price.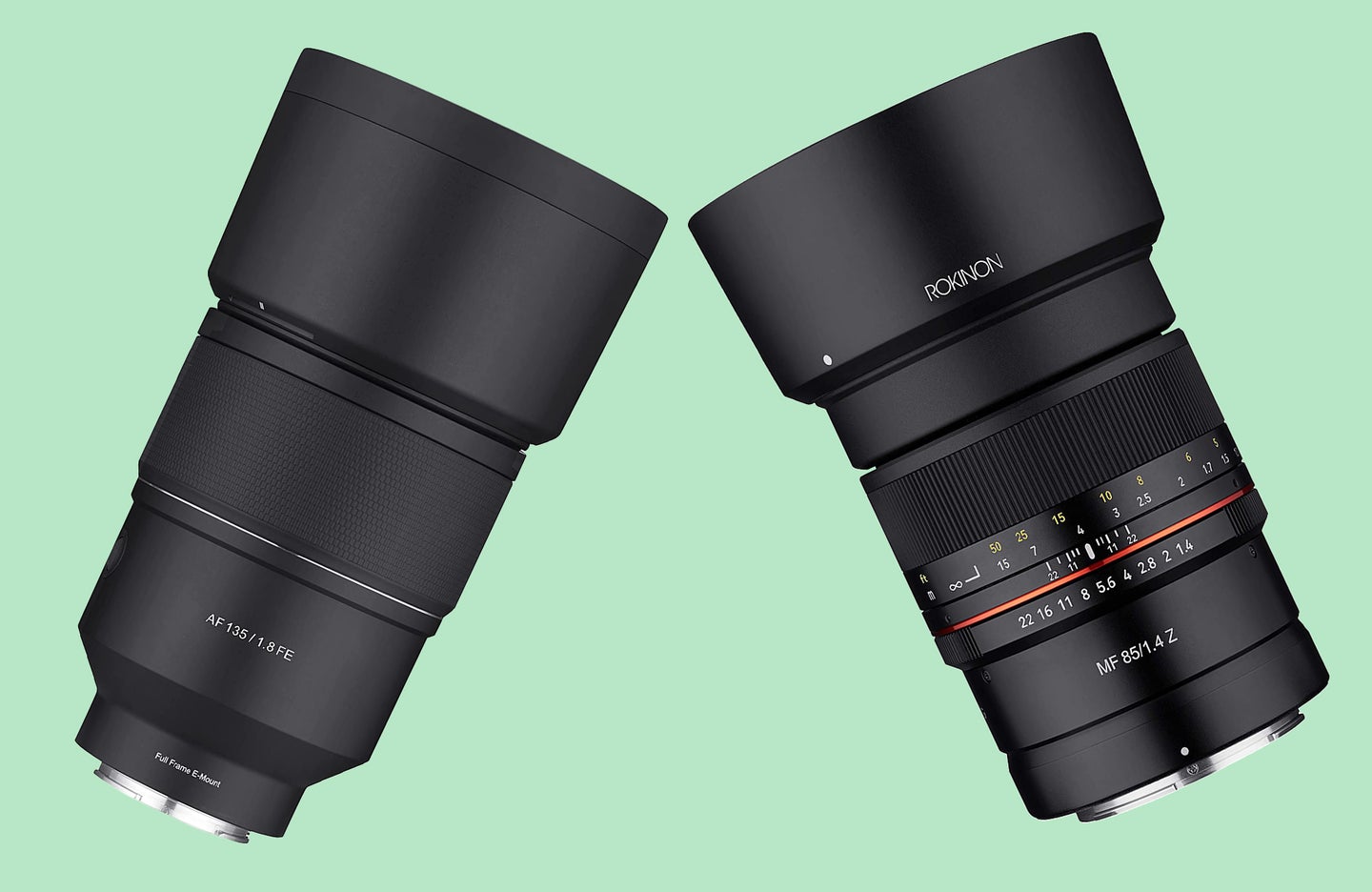 We may earn revenue from the products available on this page and participate in affiliate programs. Learn more ›
Third-party lens manufacturer Rokinon may fly a little under the radar when it comes to camera lenses, but it makes some sneaky good glass at very affordable prices. It offers a mix of manual focus only and autofocus lenses for just about every camera system, typically in rugged, weather-sealed bodies. But perhaps most importantly, quite a few Rokinon lenses rival the image quality of much more expensive optics, making them a very worthwhile buy. And right now, you can snag one (or some) of its lenses for even cheaper than normal since many of them are on sale at Amazon.
An 85mm is a classic portrait lens, capable of isolating your subject from the background beautifully. This particular lens offers a fast f/1.4 aperture, making it an ideal tool for low-light situations. Nikon's 85mm may offer a faster aperture, but it also comes at a whopping seven times the price of this Rokinon lens. Unfortunately, the Rokinon doesn't provide any autofocus, so you'll need to rely on manual focus. But it is very sharp and provides beautiful bokeh.
Sticking on the portrait lens theme, this 135mm Rokinon lens for Sony E-mount is truly a high-end lens masquerading as a budget offering. It offers a fast f/1.8 aperture and 11-blade diaphragm, resulting in beautifully smooth bokeh. And it's extremely sharp, capable of producing highly detailed portraits. It also provides autofocus capabilities and focuses quickly and accurately on Sony cameras. It seriously rivals Sony's 135mm f/1.8 GM lens and yet costs half as much when full-price.
More Rokinon lenses on sale right now
Rokinon lenses for Nikon Z-mount
Rokinon lenses for Canon R-mount
Rokinon lenses for Sony E-mount