Hands-on with the Peak Design Micro Clutch: A more comfortable way to hold your camera
The Micro Clutch is low profile enough to barely be noticeable, yet still offers a better hold on your camera.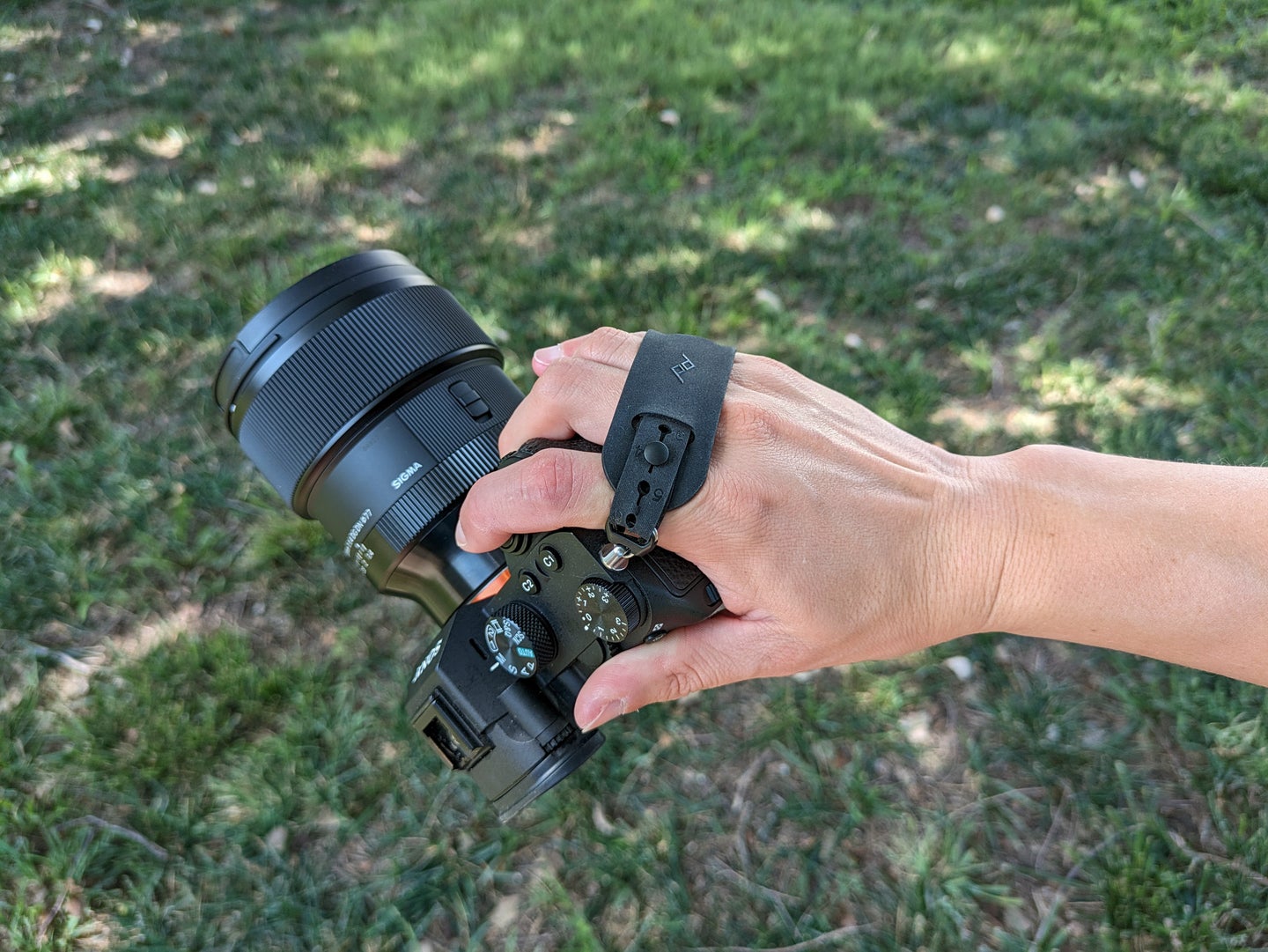 We may earn revenue from the products available on this page and participate in affiliate programs. Learn more ›
Mirrorless cameras offer several advantages over their older DSLR counterparts, not the least of which is their more compact size. But the smaller bodies are also typically less comfortable and easy to hold. While I love my Sony a7 III, it's simply not as nice in the hand as my old Nikon D800. Enter the Peak Design Micro Clutch. Released on Kickstarter earlier this year, the Micro Clutch attaches to a camera to make holding it more comfortable and stable. Peak Design sent me the L-Plate version, which it designed for cameras with a protruding hand grip. If your camera has a small handgrip or none at all, you'll want to get the I-Plate version. I've been shooting with it for a few months and really enjoyed the experience.
Installation
Installing the Micro Clutch is very straightforward. The only tool you need tucks away in the baseplate. That means you always have it on-hand and won't need to pack it separately. It's held in by magnets and pops out easily enough by pushing on one end. Getting the tool out with one hand is tricky, but it feels very secure, with no concern that it will fall out on its own. 
The adjustable portion of the strap is wider than the split ring on my Sony a7III, so it took some squishing to get it in there. And I had to work quite a bit to get the Keeper Stud into place because of how tight the holes on the adjustment strap are. But once it's in there, it feels very snug, which is reassuring.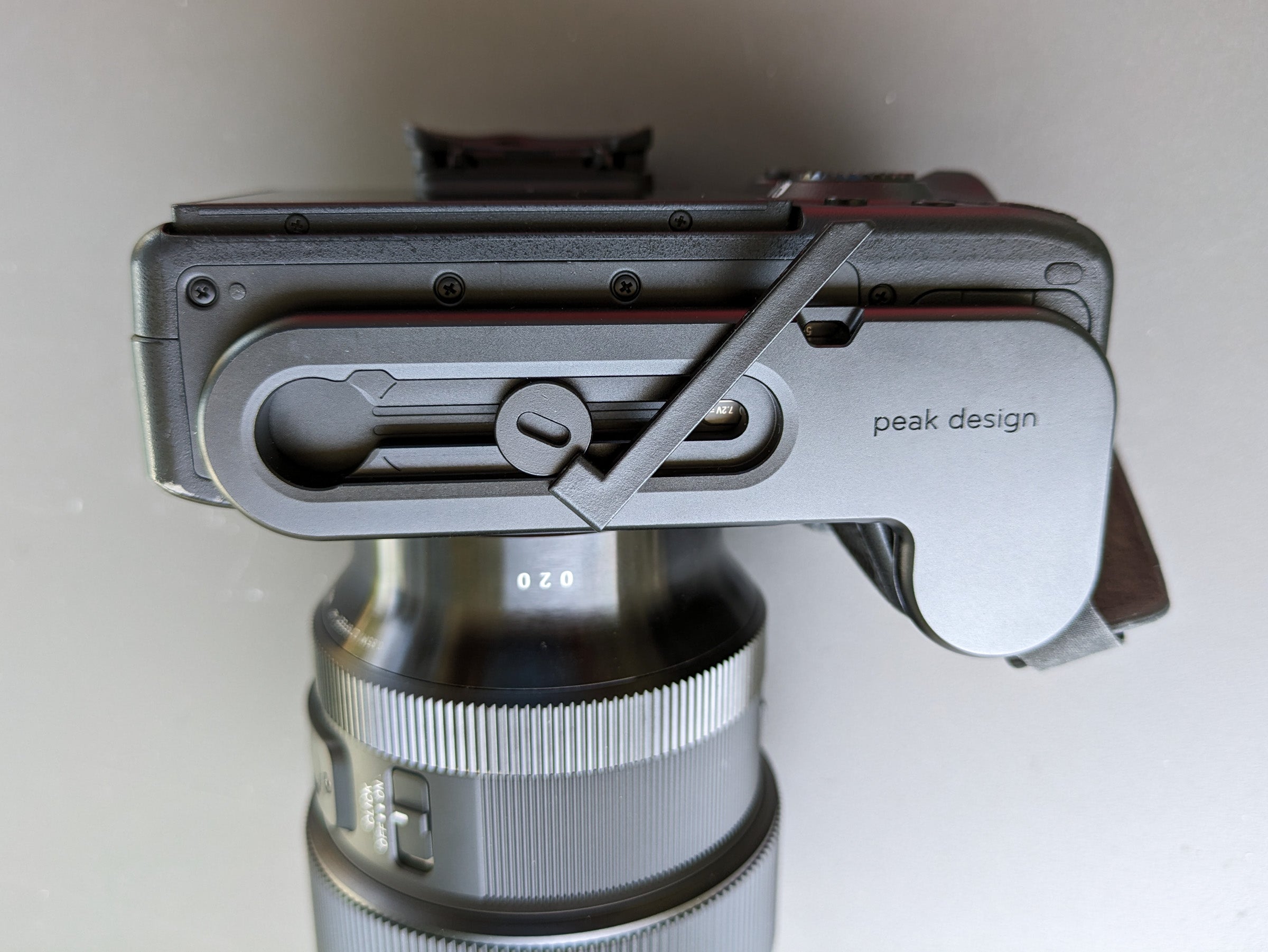 Using the Micro Clutch
The pivot point built into the base of the Peak Design Micro Clutch is slick in its design since it's fully internal, leaving the bottom of the base plate smooth and flat. And it rotates much more than I'll likely ever need it to. The camera won't sit flat as it does without a base plate, instead leaning forward onto the lens, which annoys me slightly, but that's a minor detail. 
The Micro Clutch comes with a tripod plate, which is compatible with Peak Design Capture, PD tripods, and third-party ARCA tripods. That means you don't have to take the clutch off whenever you want to use a tripod or the Capture Clip. It also offers Peak Design Anchor attachment points so that you can have a camera strap attached at the same time. It's surprisingly versatile for such a simple design. 
I haven't had an extremely long day of shooting with the Micro Clutch, so I can't comment on how it works in those situations. But for a few hours at least, it feels great and results in less hand fatigue than holding the camera on its own. The hand pad feels nice and soft on the back of my hand, so I don't foresee any hot spots or blisters if I were to use it for a full day. It is very low-profile and fits in my tight camera bags while on the camera body with no issues. And it blends into the camera really well, which I like.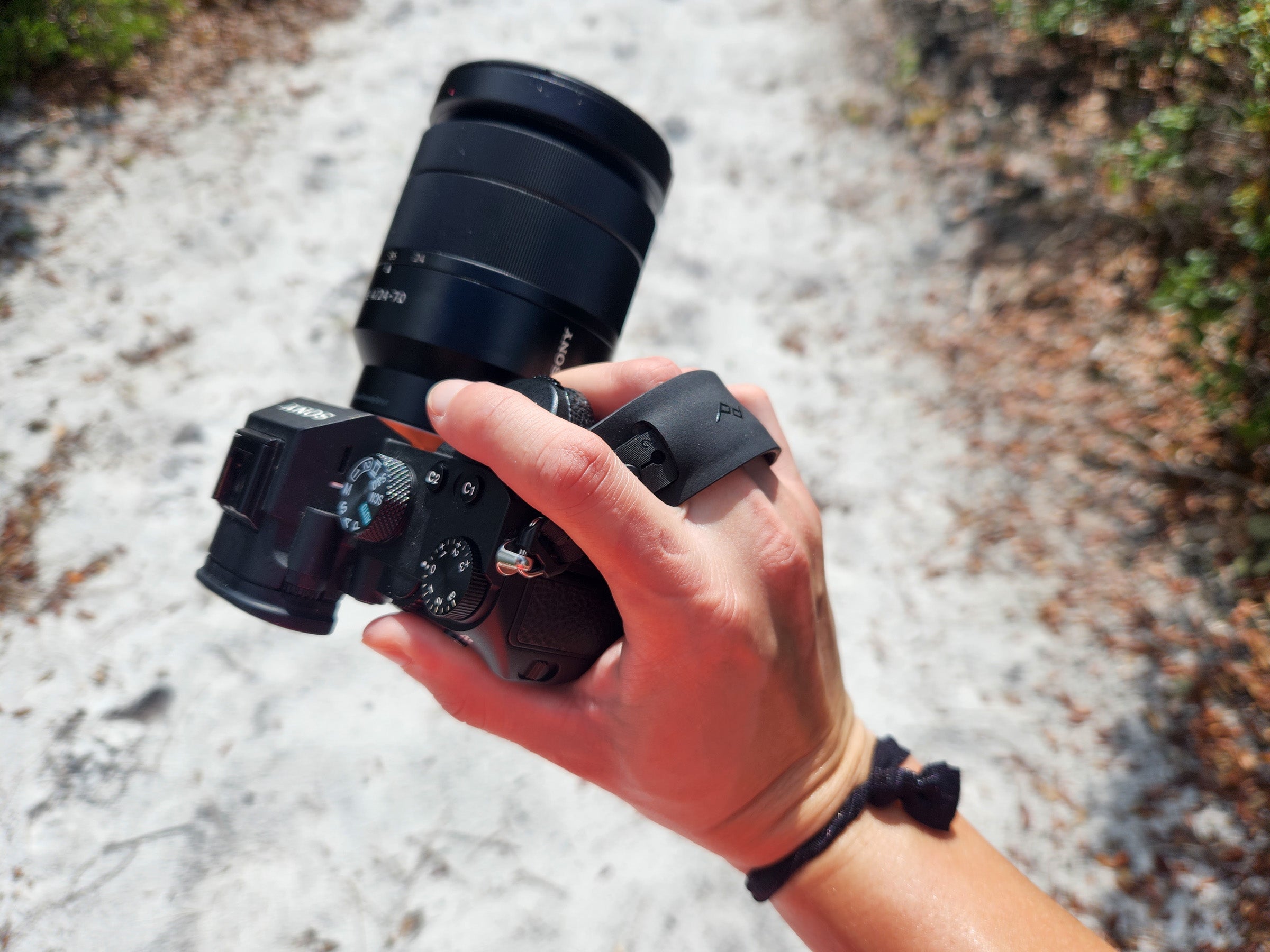 Final thoughts on the Peak Design Micro Clutch
As someone who hasn't used a camera strap of any size or type for a decade or longer, I was reluctant to think I would like using the Micro Clutch. And, even if it felt okay to use, I didn't really believe it could make that much of a difference. The $64.95 price tag made me hesitate slightly as well. But call me a believer now.