NIKKOR Z 17-28mm f/2.8 lens review: A balance of quality and price
Nikon's newest ultra-wide angle zoom provides a fast aperture at a reasonable price.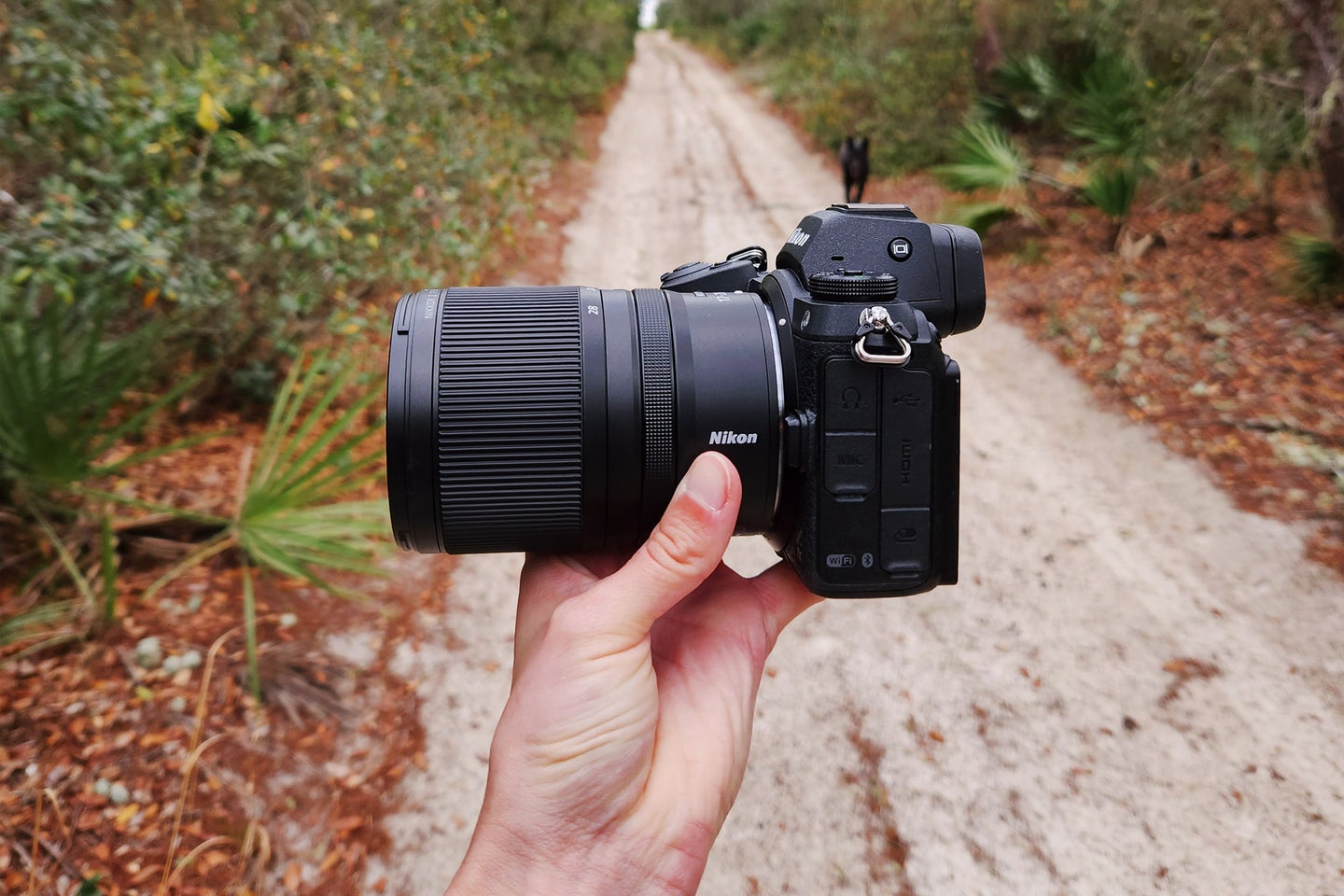 We may earn revenue from the products available on this page and participate in affiliate programs. Learn more ›
I love a good ultra-wide angle lens. They are much more versatile than they get credit for and lend themselves to really fun images across a variety of situations outside their typical usage. That's especially true for a wide-angle zoom with a fast constant aperture like the NIKKOR Z 17-28mm f/2.8 lens. 
As of yet, there are only two other ultra-wide options for Nikon full-frame mirrorless cameras without including third-party manual focus options. So it was nice to see Nikon release another option. The 17-28mm f/2.8 has quite a bit to offer—including the compact size, fast aperture, and silent autofocus—especially for the $1,200 price. There are, of course, some compromises, but it's overall a really well-rounded lens that I enjoyed shooting with for a few months.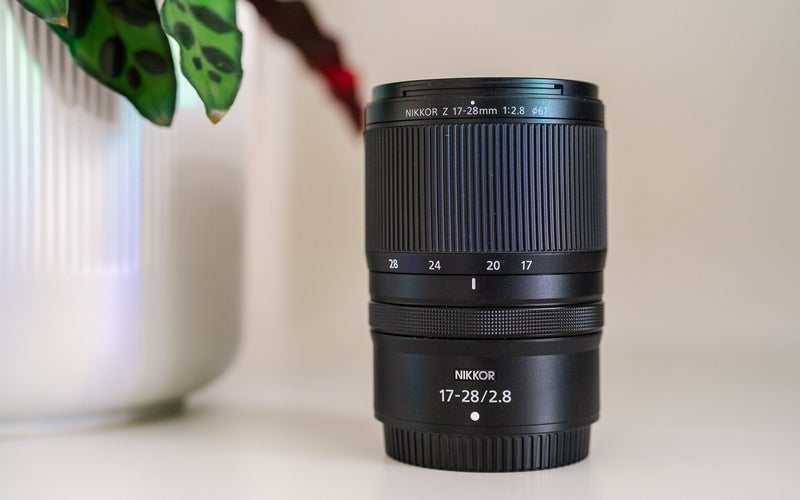 Overview: This ultra-wide zoom lens provides a versatile focal length, fast f/2.8 aperture, strong autofocus performance, and well-balanced image quality in a compact package.
Pros
Compact and lightweight for an ultra-wide
Fast and silent autofocus
All internal focusing and zoom
Can focus very close
Reasonable price tag
Weather sealed
Attractive bokeh
Fast f/2.8 aperture
Cons
No controls on the lens body other than a programmable control ring
Control ring is extremely sensitive
Not as sharp as more expensive models

NIKKOR Z 17-28mm f/2.8 build
My first thought when taking the NIKKOR Z 17-28mm f/2.8 out of the box was how light it is. It definitely doesn't feel like a hefty lens. It's primarily made up of plastic, which gives it a cheaper feel. But that plastic build is also part of what allows it to be so lightweight and compact. It weighs just under a pound and measures only 3 x 4 inches. When compared to the NIKKOR Z 14-24mm f/2.8 S, the 17-28mm is 30 percent lighter and smaller in diameter as well. Yes, the 14-24mm offers a slightly wider perspective, but they both provide a fast f/2.8 aperture. 
Despite the somewhat cheap feel, the NIKKOR 17-28mm isn't flimsy. It is dust- and moisture-resistant to offer some protection against the elements. And a fluorine coating on the front elements prevents fingerprints and smudges. For better or worse, I didn't have to deal with anything more than a few sprinkles when using this lens, so I didn't get to test just how reliable the weather sealing is. But even if it isn't as extensive as Nikon's higher-end S line-up, it should be plenty for most people. 
The lens is made up of 13 elements in 11 groups. That includes extra-low dispersion elements, one super ED element, and three aspherical elements. These aim to improve color rendering and sharpness while reducing fringing and chromatic aberrations. It also features a rounded nine-blade diaphragm to assist with creating attractive bokeh. And it uses a reasonable 67mm filter, which is smaller than a lot of ultra-wide zoom lenses. 

NIKKOR Z 17-28mm f/2.8 features & handling
The NIKKOR Z 17-28mm is a relatively simple lens when it comes to features. There's not much in the way of special handling designs or functions. In fact, that is one of my main gripes with this lens. Beyond the zoom ring and a programmable control ring, there are no controls on the lens itself. Most importantly (to me), that means no auto/manual focus switch. Instead, you'll need to access your camera menus.
If you want to access manual focus faster than changing settings in the camera, you do have an alternative. You can set the control ring to manual focus, which then allows you to focus manually even when the camera is set to autofocus. But I really prefer to have that ring control ISO, so it was frustrating to have to choose between those two things. 
The other issue I had with the 17-28mm is that the control ring is extremely sensitive and prone to accidental activations. It is sensitive enough that I almost always went past the ISO that I wanted and had to go back. It would be very nice to have a bit more resistance there. The zoom ring does have more resistance than the control ring, luckily. I found that to be just right. It wasn't difficult to turn but didn't fly by the focal length I wanted, either. 
As is typical in ultra-wide lenses, there is no image stabilization. But the lightweight design and fast f/2.8 aperture make it easier to work without that. And if you are using a camera with in-body stabilization—which all of Nikon's full-frame Z series cameras offer—you can at least take advantage of that. It balances extremely well on the Z7 II, and the entire setup is light enough that it's easy to carry around for a full day of shooting. 

Autofocus
Nikon's Z 17-28mm f/2.8 focuses very quickly. It was able to keep up with race cars at the track and, for the most part, my sporadically moving dog on a hike. When Athena was really darting around in the woods, the lens struggled to keep up, but in most situations, it did just fine. In part, thanks to the fast maximum aperture, it's able to focus in dark conditions as well. I went to an event after the sun went down and had no issues with the lens picking up focus almost instantly despite the minimal light. And I found the focus to be highly accurate as well.
Focusing is also silent with the NIKKOR 17-28mm. Even in those rare instances when the camera was searching for focus, you couldn't hear a thing. That is a big advantage for those looking for a lens for video purposes since there won't be any annoying focusing sounds in your footage.
Lastly, the close focusing abilities of the 17-28mm are quite good. It can focus as close as 7.5 inches. It results in a maximum magnification ratio of 0.19x when at 17mm. While it's by no means a macro lens, it does lend itself to some fun wide-angle detail shots. That's aided by the wide aperture as well, resulting in really shallow depth of field. 
NIKKOR Z 17-28mm f/2.8 image quality
Overall, the image quality from the NIKKOR Z 17-28mm f/2.8 is very well-rounded and strong, especially for its price. There's minimal chromatic aberration or fringing, so the images look clean. There is some noticeable vignetting, but that is very easy to correct in editing and, at times, can actually add to an image. 
Sharpness is the main area where you see the compromise that is necessary to achieve such a low price point with a fast ultra-wide lens. Images typically lack the punchy detail that you see in Nikon's S series glass or in Sony GM lenses (which I was reviewing at the same time). The sharpness does improve when the lens is stopped down a few stops, but it still isn't what you would get from a more expensive lens. For most people, the level of sharpness that it provides is plenty, but if you're taxing its performance with a high-res camera like the Z7 II, you're probably better off spending the extra money to move up to the flagship lenses.
Where this lens shines in terms of image quality is the lack of distortion. For an ultra-wide, there's surprisingly little distortion. If you look carefully, you can notice a tiny amount of barrel distortion (when straight lines are curved inwards) at the wide end and a tiny bit of pincushion distortion (when straight lines curve outward) when zoomed in. But in images that don't have lots of vertical or horizontal lines, you really can't notice any distortion whatsoever. And because distortion is so minimal, it's very easy to fix when needed. 
The last piece of the image quality puzzle is bokeh. I really enjoyed the bokeh from this lens. Since it's an ultra-wide angle, you have to get pretty close to your subject to get well-defined bokeh, but when it's there, it's smooth and round, free of any onion ringing or any similar effects. The transition from focused to out of focus areas is also really smooth, with no distracting elements. 
What are the alternatives?
Unfortunately, at this point in time, there are really limited options for ultra-wide angle lenses for Nikon mirrorless users. The NIKKOR Z 14-24mm f/2.8 S is the closest comparison due to the f/2.8 aperture. The focal length range is slightly different, and the 14-24mm weighs almost half a pound more. The 14-24mm offers a lot more sharpness and overall image quality as well as even faster focusing but does so for more than double the price. 
The only other option for an ultra-wide for Nikon full-frame mirrorless cameras is the NIKKOR Z 14-30mm f/4 S. It provides a versatile focal length and excellent image quality, but the f/4 aperture doesn't allow for the same low-light shooting or shallow depth of field possibilities that you can get with an f/2.8 lens.
Which of these three is best really comes down to your priorities. If you just want a versatile and lightweight ultra-wide for hiking or travel, the 17-28mm f/2.8 is a fantastic choice. But, if you want the best resolution and a bit more reach on the wide end, then the 14-24mm f/2.8 is the better way to go. Or, if you don't need a super fast aperture, the 14-30mm f/4 offers a sort of middle ground between the other two, in large part thanks to the reasonable price. 

Final thoughts
I was really impressed by the size and weight of this lens. It was a great hiking companion and easy to have out for a full afternoon of shooting. The fast aperture lends itself to more creative images and results in attractive bokeh. And it's built really well, so I would trust it to hold upon adventures. 
Wide-open sharpness could be better. Sure, in most situations where you use a wide-angle lens (landscapes, astrophotography, and other similar subjects), you would stop the aperture down. The lack of sharpness wide open wouldn't be as much of an issue as a result. And for the majority of people, pristine sharpness is just not a necessity. But I really like the bit of punch you can get with high-resolution lenses, and I missed that when using this lens. It would be decidedly less noticeable on a camera with fewer megapixels.
Despite its issues, I would absolutely recommend this lens. In fact, we think it's the best overall wide-angle lens for Nikon mirrorless cameras because of the balance of quality, price, and features. The focal length is versatile enough to work well for a variety of images, and for the price, it offers a good amount of quality. Is it the most outstanding lens I've used? No. But it is well-balanced where it matters and could hit a sweet spot for a lot of photographers.
More sample images from the Nikon NIKKOR Z 17-28mm f/2.8 lens