Save up to 50 percent on Kodak photo printers
These Kodak photo printers and two-in-one devices make great gifts.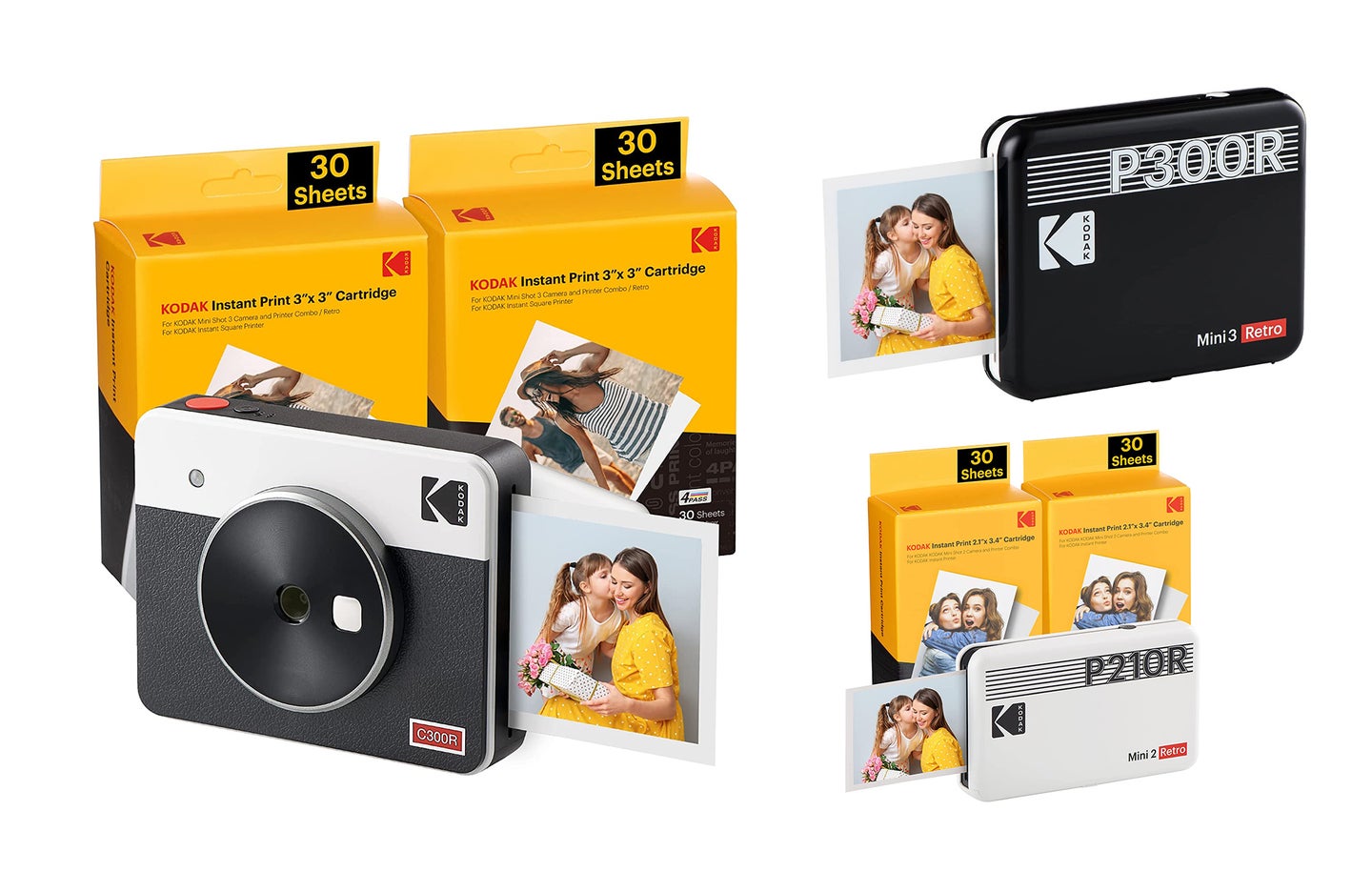 We may earn revenue from the products available on this page and participate in affiliate programs. Learn more ›
While you may primarily know Kodak for its cameras and film, the image-making company also produces a range of compact photo printers and two-in-one cameras that combine a digital camera and printer. And right now, you can get a variety of its devices heavily discounted at Amazon. These small and easy-to-use printers would make a great gift for a mom in your life, encouraging them to get all those photos off their phone and into the real world.
The Mini Shot 3 Retro is a unique two-in-one camera and printer. The digital camera allows you to take photos and print them immediately if you want to. Or, you can connect your mobile device via Bluetooth and print photos from your camera roll as well. It prints out three-by-three-inch photos in just a few seconds using Kodak 4PASS technology. The printed images are laminated, protecting them against fingerprints and water so that they last for generations. And you can print with or without a border, giving you more flexibility. This bundle comes with the camera printer and 68 sheets of film, so you can dive right in.
If a printer is all you want, then the KODAK Mini 2 Retro photo printer is a great choice. This tiny device prints out 2.1- by 3.4-inch photos with or without a border. And like the Mini Shot 3 Retro, the prints are protected against fingerprints and are waterproof. The printer easily connects to your mobile device using the Kodak mobile app, allowing you to print any photos that you have on your phone.
Even more Kodak printers and bundles on sale