Canon R3 pro mirrorless camera: The specs and features we know so far
Canon's R3 pro mirrorless camera won't be the company's flagship, but it looks like it's going to be a monster.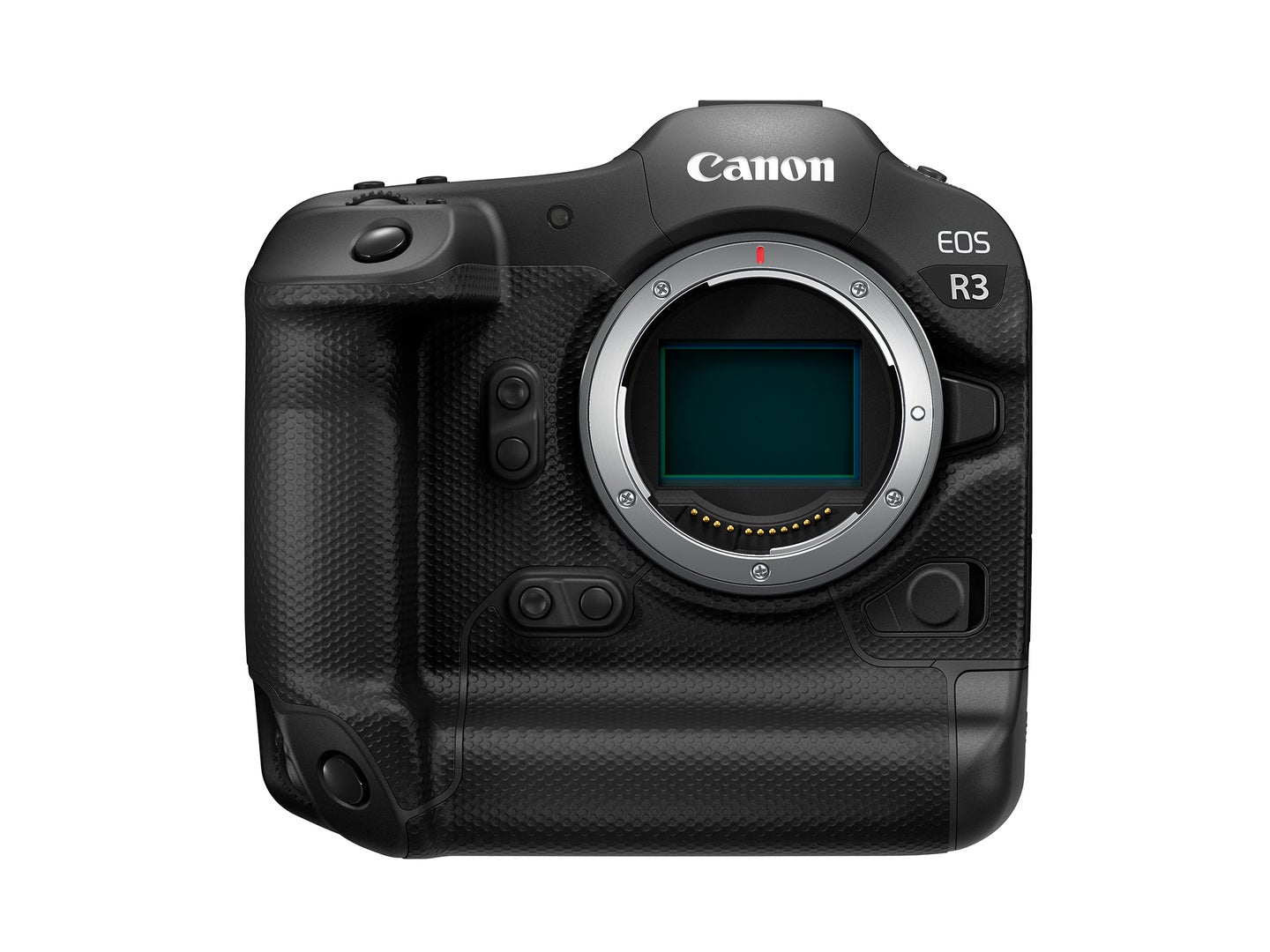 We may earn revenue from the products available on this page and participate in affiliate programs. Learn more ›
By now, you've probably seen several pictures of Canon's upcoming R3 mirrorless camera. Announced in April, the company has been slowly–painfully slowly–dribbling out details regarding the flagship in its mirrorless lineup. Canon will undoubtedly make its final announcement before the scheduled start of the troubled Tokyo Olympics. For now, however, here's what we do know about the beefy EOS R3.
It will have Canon's first stacked sensor
Typically, when we talk about sensor technology, we stick with details like megapixel count and AF point integration. For the R3, however, Canon is delving into unfamiliar territory. The new chip will be a back-illuminated, stacked CMOS, which could improve its overall imaging performance. 
To make a typical CMOS sensor, manufacturers layer materials onto a silicon substrate that acts as a base or the back. Backside-illuminated sensors don't have that silicon base because an extra manufacturing step shaves it off. That allows the sensors to essentially sit backwards in the camera and allow light to reach the sensor without layers of tiny electronics in the way.
Stacked sensors, like the one in the upcoming R3, go through the entire BSI CMOS manufacturing process mentioned above. Then, the companies integrate other components directly into the sensor itself. So, the system memory can live in the sensor, which drastically increases the speed at which information can move and calculations can happen. Collectively, these improvements result in a sensor that can pump out more frames with better image quality when compared to standard chips. That speed will also enable the R3's impressive promised 30 fps burst rate with continuous AF and auto-exposure.
Sony has already been employing versions of this technology in some of its high-end bodies such as the the A1 and the results have been impressive.
It's going to have a full-frame sensor
The Canon R3 has a built-in grip
In pictures, the R3 looks like its big sibling, the 1D X Mark III. The larger body has an integrated grip along the bottom. This makes it easier to hold and balance large telephoto lenses, makes vertical shooting easier, and allows for higher-capacity batteries. The R3 will use the same LP-E19 model batteries that power the 1D X Mark III, though the R3 will likely chew through them faster because mirrorless cameras rely more heavily on electronic displays since there's no optical viewfinder. 
It will have in-body stabilization
This one is rather predictable, considering that lower-level models like the R5 also offer in-body image stabilization. The IS system in the body itself will work together with IS in some lenses (compatibility will vary) for up to 8 stops of shake reduction.
It's not going to knock the 1D X Mark III from the top
According to Canon, the R3 will fit between the 1D X Mark III and the R5 in the hierarchy of interchangeable lens cameras. That means Canon isn't ready to write off its very popular DSLR camera line just yet. It also leaves room at the top of the line for a potential Canon R1 super-pro mirrorless camera. 
This strata of expensive cameras are about to get really exciting. Nikon has already announced that it's working on a flagship mirrorless body meant for hardcore pros. Sony recently released its A1 mirrorless camera, which checks in around the same price as the 1D X Mark III. 
It's bringing back eye-controlled autofocus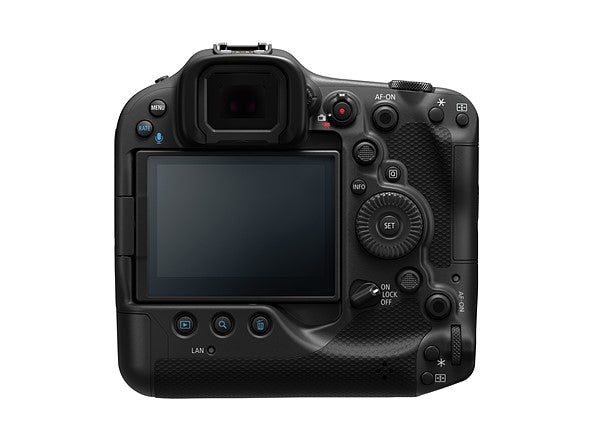 Back in the '90s, Canon offered a few film SLR bodies with eye-controlled autofocus. Pick up an EOS-3 or Elan 7e film body, and the autofocus system can actually read the position of your eyeball and select an AF point based on where you're looking. I've used both bodies regularly and have always found eye-control to work just OK. It's convenient, but also was never as fast as just using my fingers on the dials after a little practice. 
While those film SLRs only offered a handful of AF points, the R3 will presumably offer nearly full-sensor AF coverage with many selectable positions, so it will be interesting to see how the tech keeps up with modern shooting styles.
It's not going to be cheap
At $3,899, the Canon R5 certainly isn't cheap, and the R3 is going to be even pricier. Canon says it will sit below the 1D X III in the lineup, so it will presumably check in below its $6,500 price. If it's considerably cheaper, that could give it an edge over Sony's powerful (and really excellent) A1 pro body, which also costs $6,499. Either way, expect to sell some Dogecoins to get one.
It will be rugged
If it's not already obvious, this is a sports-oriented camera, which explains why Canon has equipped the R3 with weatherproofing on par with what you'll find in the 1D X III. Canon hasn't shared an IP rating or anything for the body, but it should be sealed up tightly. 
It will have dual card slots like the R5
Pro cameras have two memory card slots for redundancy and other benefits, and the R3 is no different. Like the R5, it will have two slots, one for SD cards and one for CFexpress cards. It would be nice to get matching slots–whether CFexpress or SD–but at least there are two of them.
It will have faster networking
Pro sports shooters and photojournalists typically need to send files to an editor or mobile device in a hurry for real-time coverage. The R3 promises both a wired LAN connection and WiFi that supports 5 GHz connections, so it should be well-equipped for the rigors of pro shooting. 
Video capture will top out at 4K, but it will have pro options
While the R5 promised 8K video, that super-high-res feature came with some very serious limitations, most of which stemmed from heat management. Moving that much data through a camera can seriously raise the body's temperature and cause overheating. The R3, however, won't record 8K, at least at the start. Instead, it will offer oversampled 4K in raw format. Sure, 4K doesn't look as fancy as 8K on a spec sheet, but it's a lot more useful in the real world.
What else is coming?
For now, this is all we know. The final announcement will almost certainly happen before the Olympics, because Canon pros will likely be shooting with them on the sidelines. We'll provide an update with full specs as soon as they become available.