Dive into this gallery of the year's best ocean photography
Winning images from the 2021 Ocean Photography Awards include shots of diving gannets, timid turtle hatchlings and spooky underwater caves.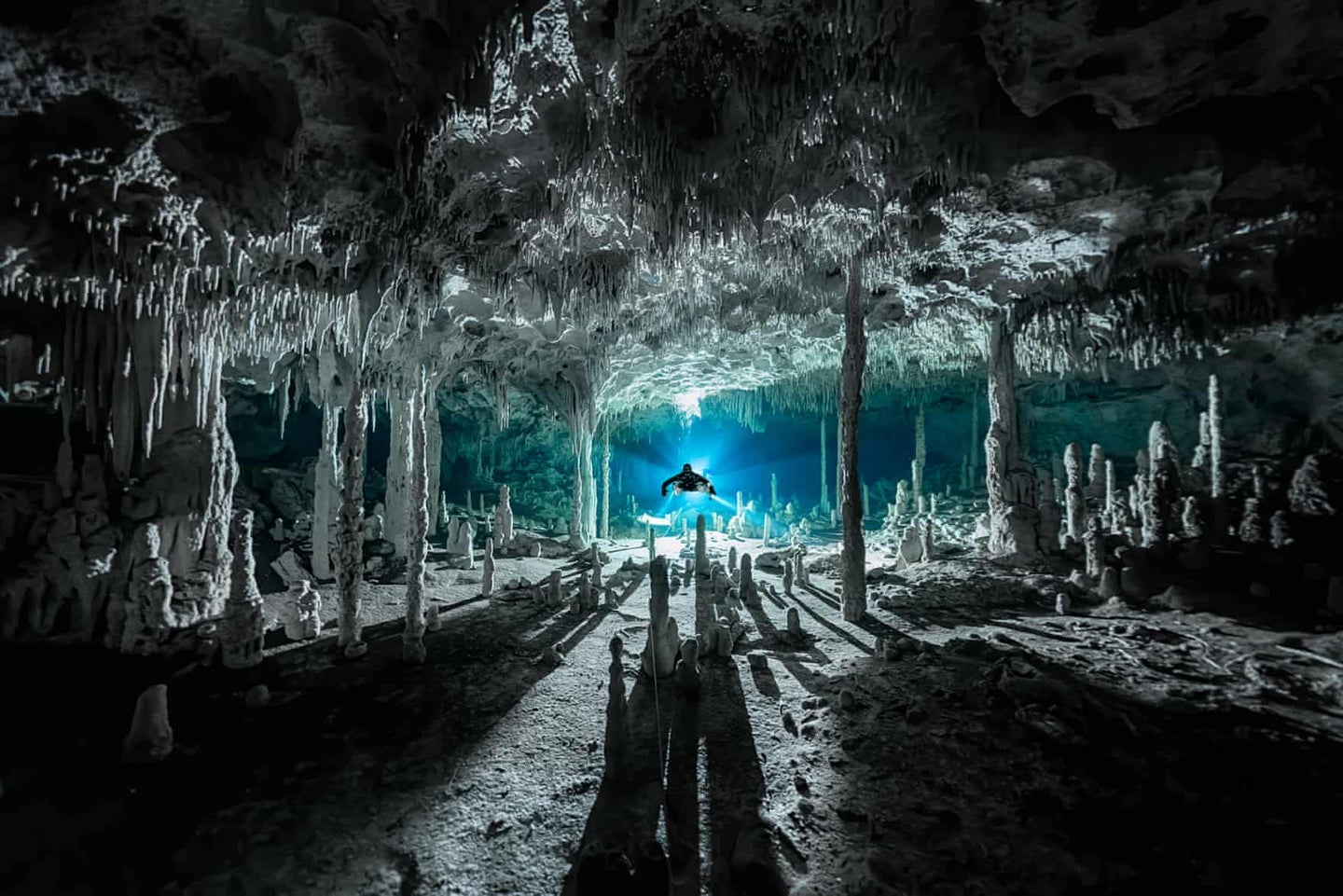 The ocean is a pretty big deal. It covers more than 70 percent of the planet's surface, supports life on Earth, houses the majority of our species, and makes for a great photographic subject. You can see that last part for yourself by checking out the winners of the 2021 Ocean Photography Awards. 
The categories
I really like the Ocean Photography Awards' broad approach to definitions and categories. An ocean photo could be taken "underwater, topside, on the coast, or out to sea."
There were just four main general entry categories. And each one was wide open to interpretation to "ensure the bravest and boldest photographers out there aren't dissuaded from entering because their images don't fit prescriptive categories."
The four categories were:
Conservation – For images that "powerfully communicate any of the many perils facing the ocean today, or stories of hope and recovery."
Exploration – For shots that "dramatically brings the rawness of ocean exploration to life."
Adventure – For photos that "successfully translates our species' connection with—and fascination of—life in, on and around the ocean."
Collective Portfolio – For a series of 10 images that "convincingly showcases a long-held commitment to ocean conservation through a striking body of work."
There was also the Young Ocean category for photographers under 21. The Ocean Photographer of the Year and the Community Choice awards were both chosen from photographs entered in any of the categories. 
Such open categories are really nice to see because it makes the awards feel so much more welcoming. Moreover, there isn't a difficult brief that needs to be met. So really, anyone can enter. Sure, lots of the photographs were shot underwater by professionals with over-the-top rigs. But you could still enter an ocean image you shot with your iPhone on a beach walk.
The top shots
Aimee Jan won overall Ocean Photographer of the Year for the above shot of a green turtle surrounded by glass fish. It's hard to argue with the judges: I love how perfectly the fish frame everything. Sometimes you're able to create great photographic opportunities, sometimes you just have to seize them when the universe presents them—as Jan did here. 
I love to watch gannets dive at the cliffs near my childhood home. And so I'm a huge fan of Henley Spiers' all-action second-place shot. You can really feel the power and grace of the birds as they hunt fish. 
And Matty Smith's third-place shot (below) is just cute. The hawksbill turtle hatchling is less than 1.5 inches long. 
A few more favorites
With more than 50 featured photos before you even look at the winning portfolios, there are quite a few incredible images to enjoy from this year's Ocean Photography Awards. And we definitely recommend you check out (and study) the whole collection. However, it was the Conservation category images that most stood out to me for their incredible storytelling. It was horrifying to see the different ways we humans are affecting the oceans that give us life. 
Galice Hoarau's second-place shot of a dead seagull caught in a fishing line near broke my heart. 
While Thien Nguyen Ngoc's drone photo of Vietnamese anchovy fishing boats provides some incredible context. 
And Stefan Christmann's image of an emperor penguin standing on a ledge is just plain striking. 
Young Ocean Photographer of the Year
Hannah Le Leu won Young Photographer of the Year for her great shot of a green sea turtle hatchling. The silhouettes of the birds in the background, hovering threateningly above the tiny turtle make the shot for me. 
Next year's Ocean Photrography Awards
We're still waiting on an announcement accepting entries for the 2022 Ocean photography Awards, but keep an eye on Oceanographic Magazine's website for updates—it handles the competition. And if you're looking to update your underwater kit before then, check out our guide of best underwater drones.
If things are the same as this year, there'll be a $50 fee (donated to SeaLegacy) to enter up to five photos in as many categories as you like. The prizes are pretty good with cash, a public exhibition, promotion, and mentoring all up for grabs.