Fujifilm Announces New X-Pro2 Firmware Update, Lens Roadmap Through 2017
The X-Pro2 is getting faster autofocus and three new lenses are on the way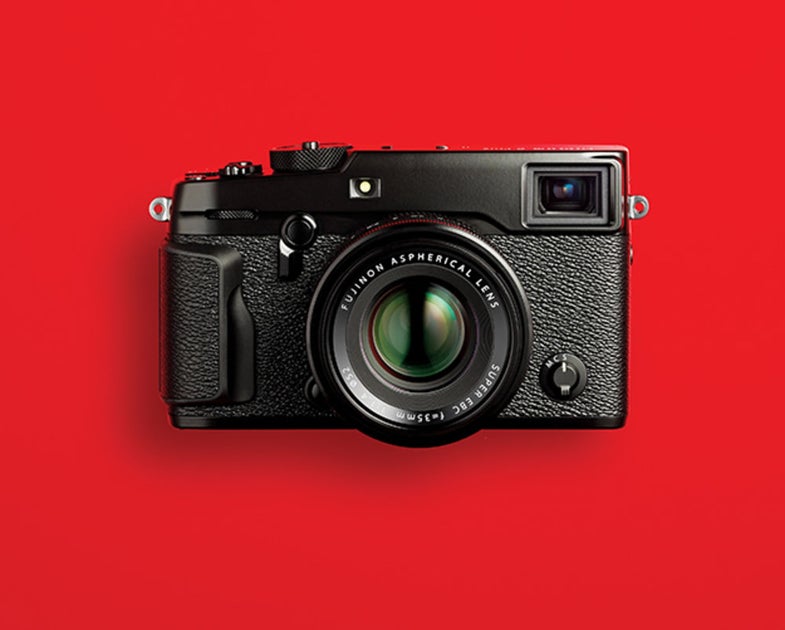 We may earn revenue from the products available on this page and participate in affiliate programs. Learn more ›

The big news out of the Fujifilm camp today is the introduction of their outdoor-ready X-T2 camera, but the company has also announced a notable firmware update for the X-Pro2, as well as its plans for new lenses through 2017.
X-Pro2 Firmware
The big news with the X-T2 is the revamped autofocus system, and while the X-Pro2 won't have all of the same AF points as its sportier sibling, it will get the new AF algorithm, which Fujifilm says will make it faster and more accurate. It will not, however, get the AF-C Custom Settings functions, which makes sense. The parallax correction for the optical viewfinder has been tweaked to be more accurate, and the X-Pro2 will now be compatible with the EF-X500 flash that was announced with the X-T2.
New firmware isn't quite as exciting as a new gear announcement, but it's great to see Fujifilm actively supporting their flagship cameras so soon after release. The X-Pro2 is already a pretty great camera, so faster, more accurate focusing certainly won't hurt.

Lens Roadmap
I have always liked Fujifilm's practice of announcing lens road maps, if only because it helps assure its users of its commitment to the X-series camera system. There are three new lenses on the roadmap:
XF23mm F/2 R WR: A compact, weather-resistant prime with a 35mm full-frame equivalent field of view.
XF50mm F/2 R WR: A short, portrait-oriented prime
XF80mm F/2.8 R LM OIS WR Macro: A true 1:1 telephoto macro lens for close-up photography
Interestingly, the 80mm macro lens replaces a 120mm macro that appeared on an earlier version of the lens roadmap. According to Fujifilm, the motivation is to make more compact lenses to meet market demand. The new additions will bring the total X-series lineup to a total of 25 lenses.
This openness and support for its users has honestly been one of my favorite things about Fujifilm in recent years. Thoughtfully using software updates to bring new features to current cameras and letting users know what's coming down the road are both valuable assets to users bought into the X-series ecosystem. We're looking forward to seeing just how much of an improvement a software update can make on the X-Pro2's performance when it becomes available in October.