Digitize your old media with the Kodak Digitizing Box
Convert old video tapes, film reels, prints, and slides into digital formats.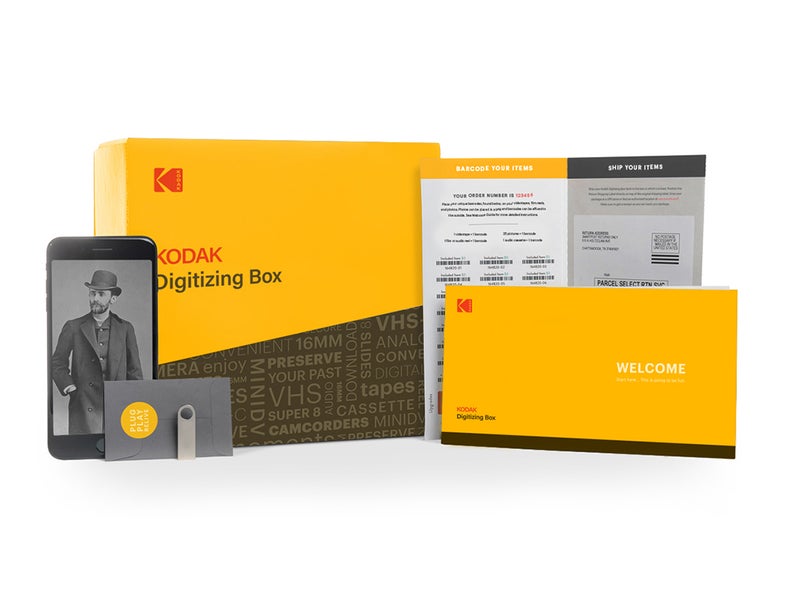 Chances are somewhere in your home there is an overstuffed box or two filled with aging photo albums, film slides, and home movies. How long have you been telling yourself you need to get those analog memories digitized? While there are currently plenty of services available to do just this thing, Kodak is looking to simplify the process with its new Kodak Digitizing Box service.
Kodak has partnered with AMB Media LLC to make the new program possible. Here is how it works.
Kodak ships you a prepaid and pre-addressed box box. You fill it with the media you want digitized and drop it in the mail. In a few weeks, you receive digitized versions and the original media is shipped back to your door. Customers receive email updates about the digitization throughout the process.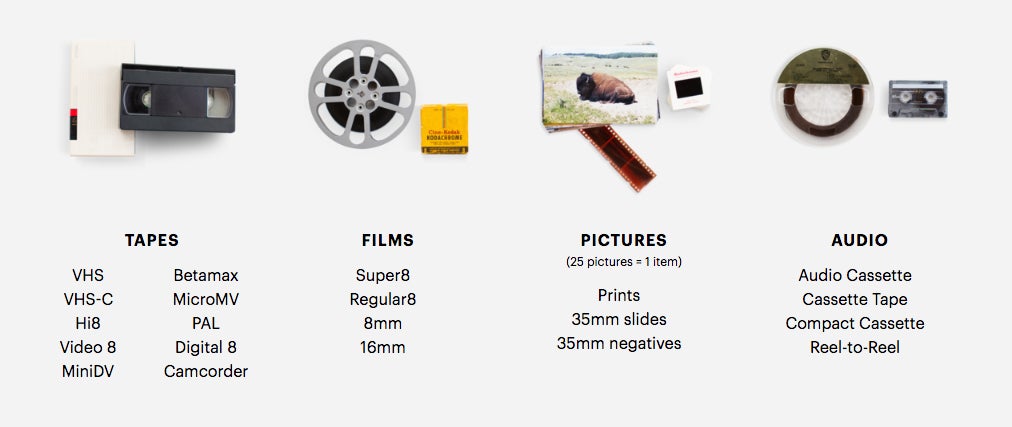 The following formats are currently available to be digitized: VHS tapes, Reel to Reel audio tape, Super 8 Film, 35mm slides and picture negatives.
Related: In photos: Inside the facility where Kodak brings film back to life
The boxes come in four sizes: 3 piece, 10 piece, 20 piece, and 40 piece and will cost $59.99, $169.99, $289.99 and $559.99, respectively. It's admittedly not cheap, especially as you into the 20 and 40 piece boxes, and seems to be more geared towards converting old home movies. If time isn't an issue, and if the bulk of what your trying to digitize are film slides and negatives, you might be better off investing in an Epson V600 and scanning those in yourself. Learn more about the program here.