Canon's New W-E1 Wifi Adapter For DSLRs Looks Like An SD Card
The EOS 7D Mark II and the EOS 5DS get wifi with this new adapter.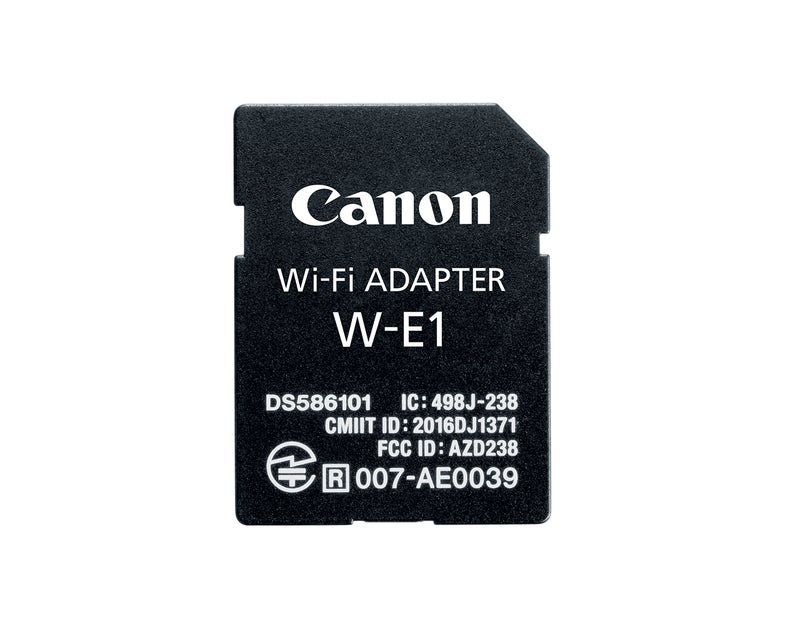 We may earn revenue from the products available on this page and participate in affiliate programs. Learn more ›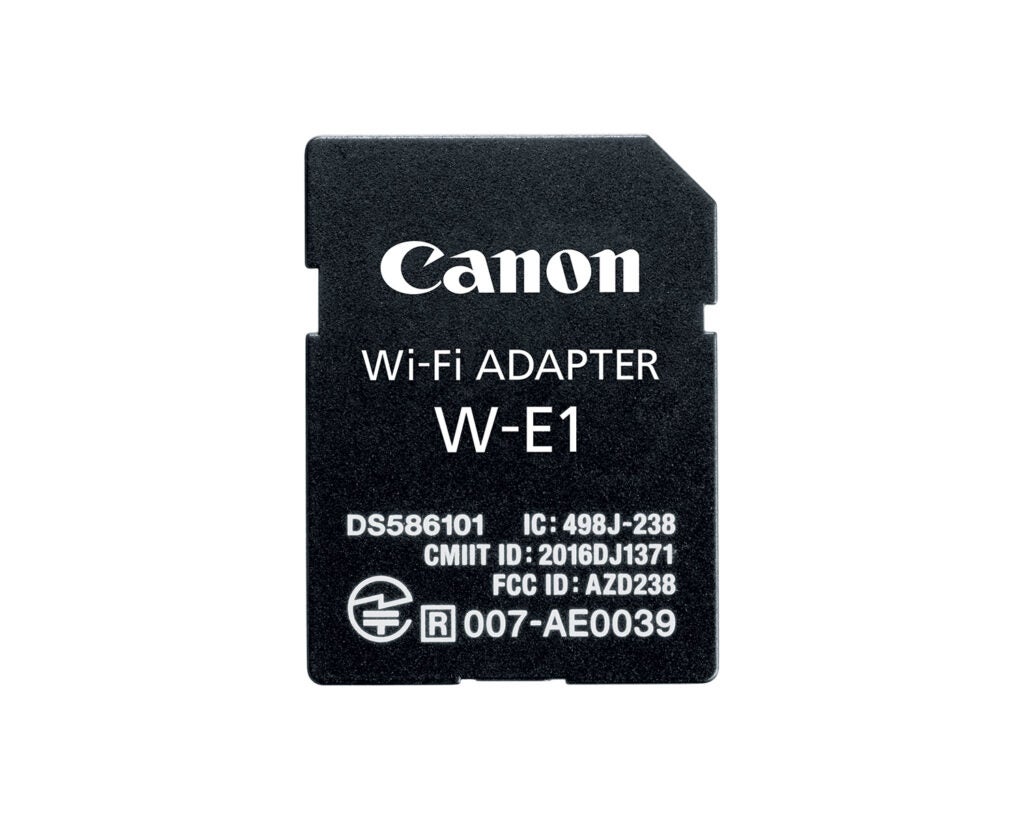 From here on out, it seems like a pretty safe assumption that just about every new camera (like the brand new Canon EOS 5D Mark IV) is going to have wireless connectivity baked right in. It's an essential piece of many shooters' workflow. Now, Canon has announced a new wireless adapter called the W-E1 that's shaped like an SD card and will add connectivity to cameras like the EOS 7D Mark II and the high-resolution EOS 5DS bodies.
While it looks like a standard memory card, it's important to note that there's no actual storage on the card itself. It's shaped like that simply so it can be plugged into the camera's secondary memory card slot. That means you'll have to give up your redundant card slot if you want to add wireless connectivity. It's not an ideal solution, but it has its benefits over plugging in an external dongle or using a third party wireless card.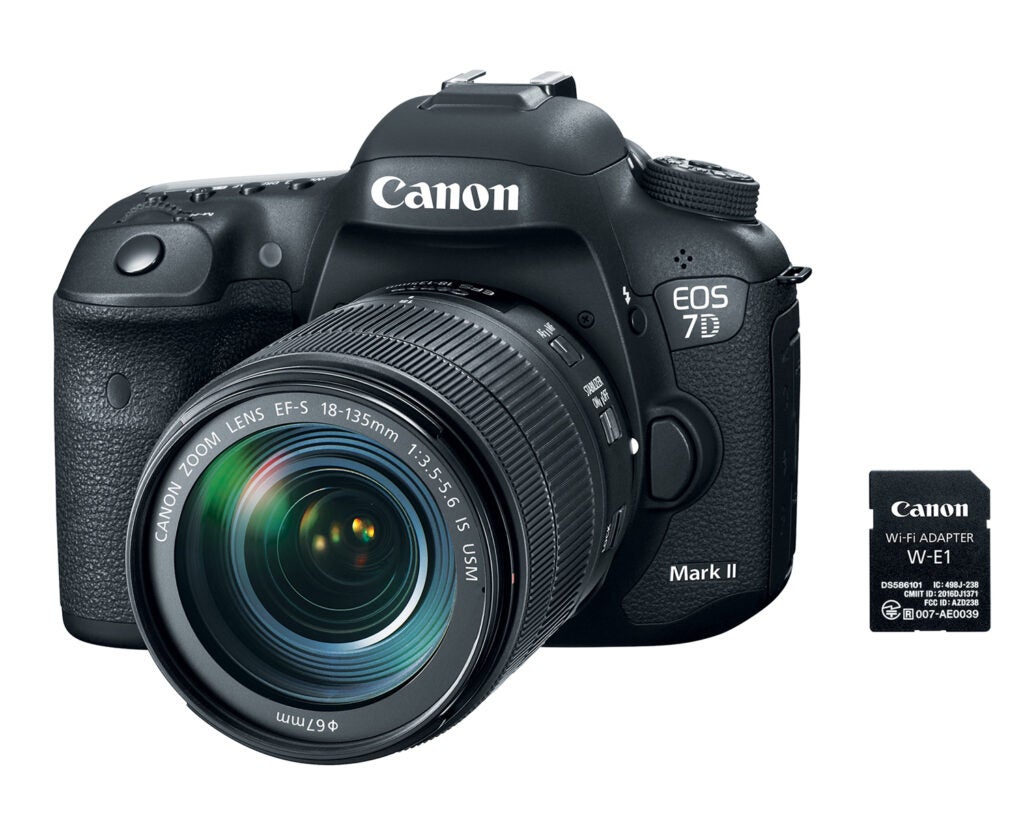 According to the press release, "The W-E1 will support 802.11 b, g and n using the 2.4 GHz band," so pretty standard stuff there.
The W-E1 will be sold as a stand-alone product for $50, but it will also now be part of a bundle with the EOS 7D Mark II for $1,849.