The Best New Camera Gear From PhotoPlus Expo 2016
Our favorite things we saw on the showroom floor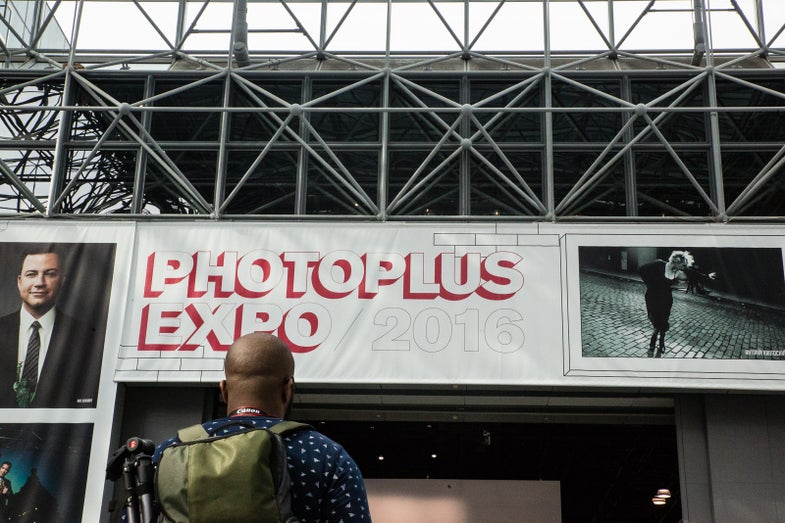 We may earn revenue from the products available on this page and participate in affiliate programs. Learn more ›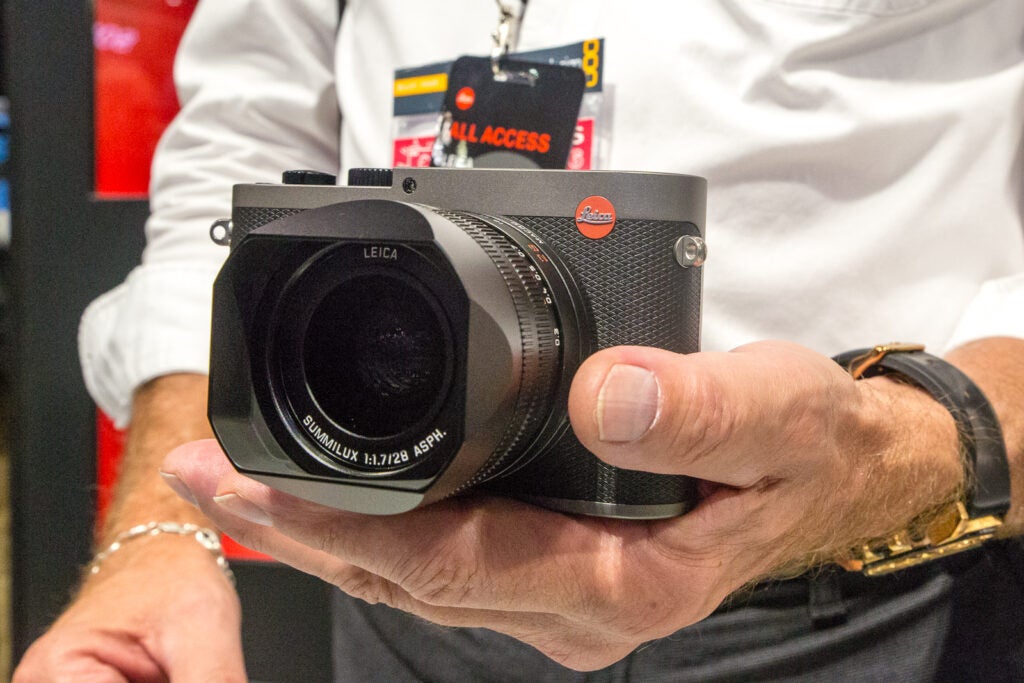 Leica Q Titanium Camera
The Leica Q is a rather swanky looking camera right out of the gate, but the new Titanium version has an added level of appeal. Leica has a long history of making sleek titanium versions and this one is just as attractive as you might expect. Other than the swanky new outfit, it's the same Leica Q you would otherwise expect.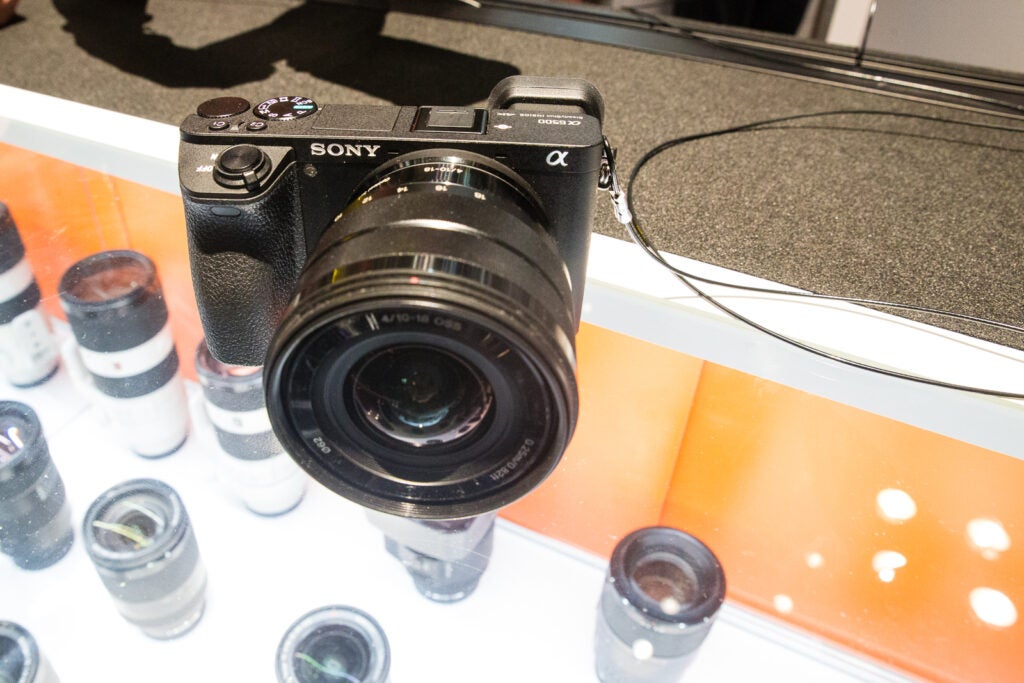 Sony A6500 Mirrorless
We first learned about Sony's new APS-C flagship mirrorless camera a few weeks ago, but it's making its first strong public appearance here at the PhotoPlus Expo. We're looking forward to spending some extended time shooting with it in the next few weeks.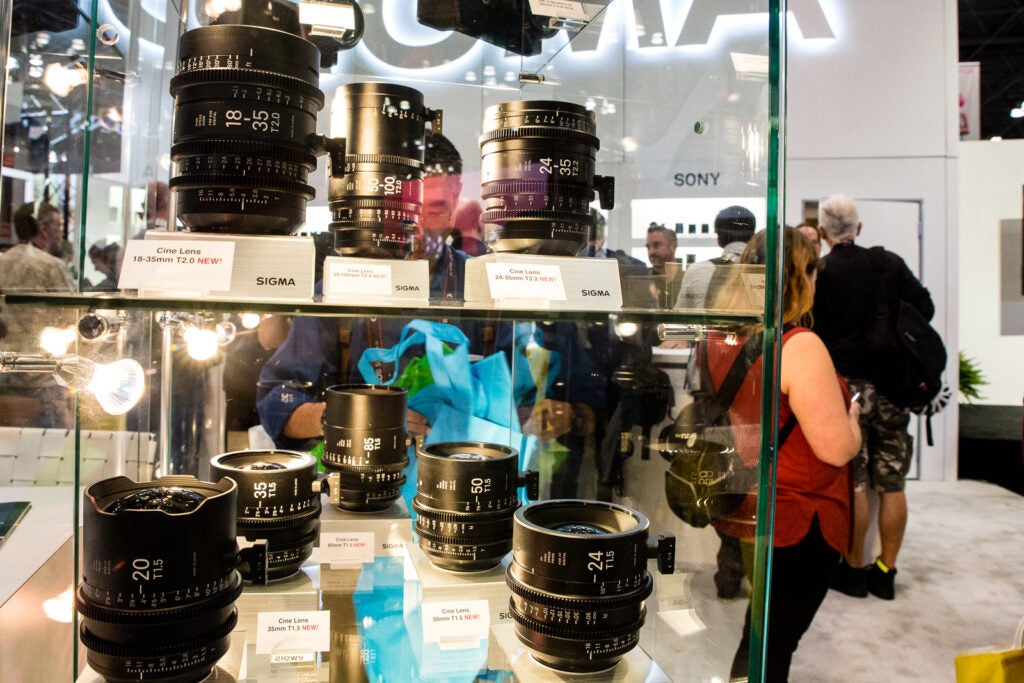 Sigma Cinema Lenses
The Sigma Cinema lenses were also announced a while back, but now we've had the chance to see them up close and they live up to the high-end cinema billing. The markings are bright, the movements look smooth, and they're big enough to look physically impressive without being overkill.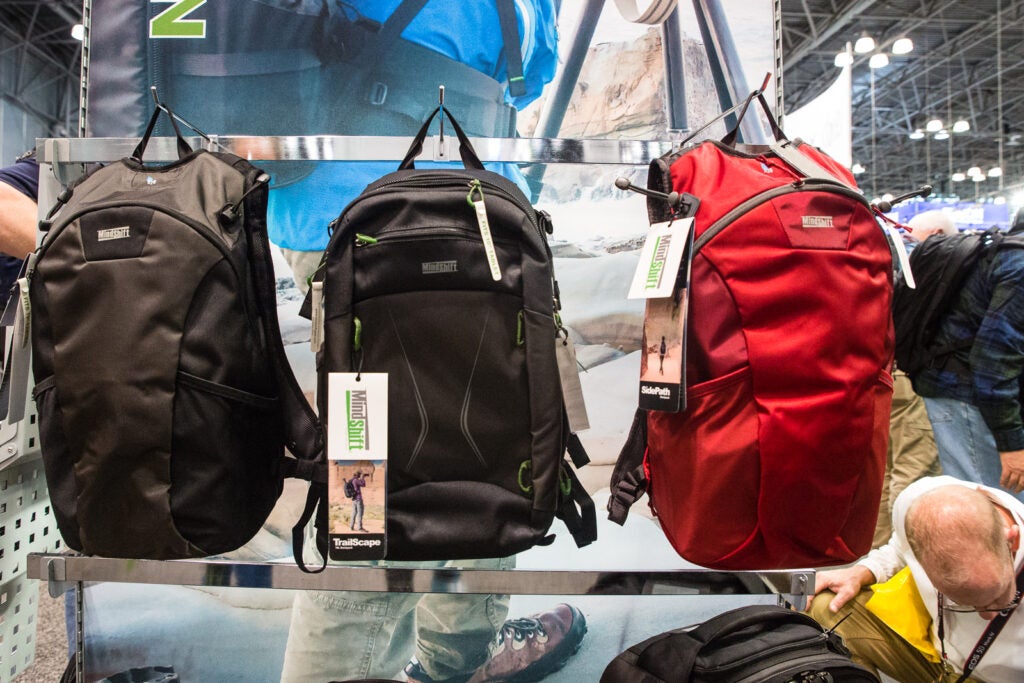 Mind Shift Gear SidePath Camera Backpack
There are lots of camera bags on the show floor as always, but Mind Shift Gear's super-light pack is a standout. It's extremely light and feels just as tough as any other adventure bag in Mind Shift's lineup. The colors are bright in person, but not as loud as they might seem from the promotional pictures. Even the red one seems pretty tasteful.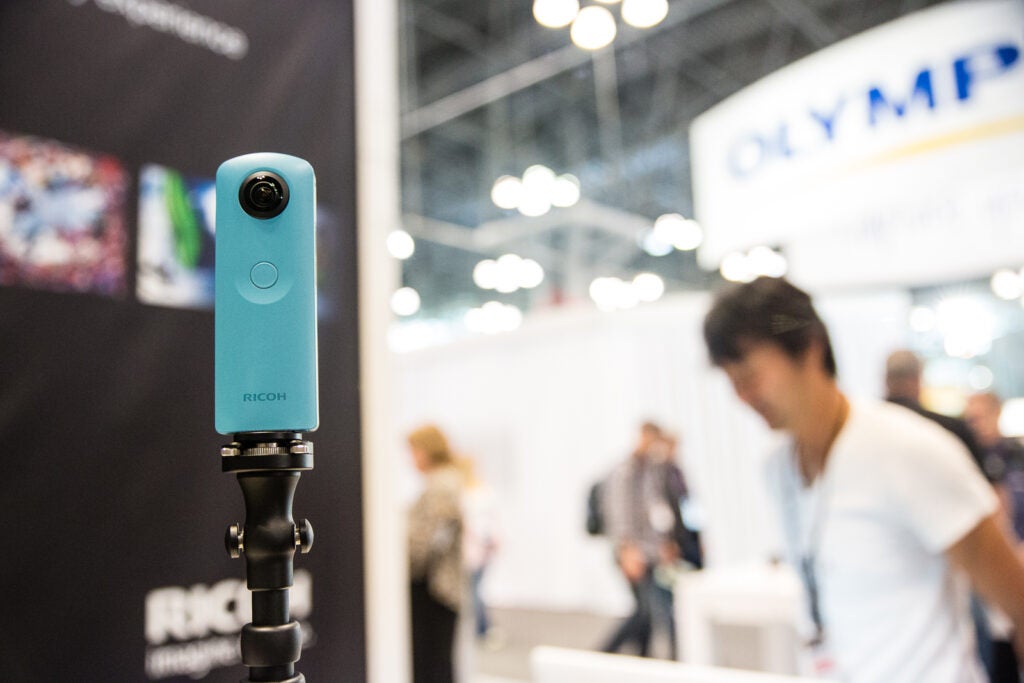 Ricoh Theta SC
The new version of Ricoh's popular 360-degree virtual reality camera comes in a variety of different colors, all of which look rather excellent in person. The form factor is pretty similar to the other Theta models otherwise.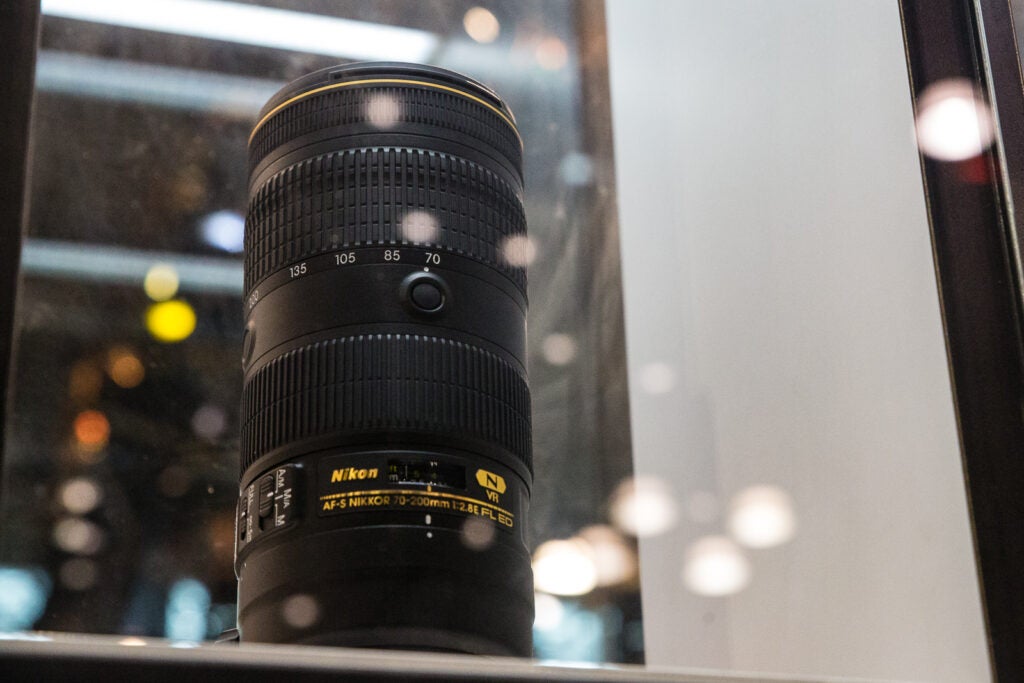 Nikon AF-S Nikkor 70-200mm f/2.8E FL ED VR
Nikon's refreshed workhorse lens is getting a lot of attention on the show floor, which isn't surprising considering the number of pro photographers in the crowd. We'll be getting some hands-on time with the new Nikon glass later in the day, so stay tuned to the Facebook page for live coverage.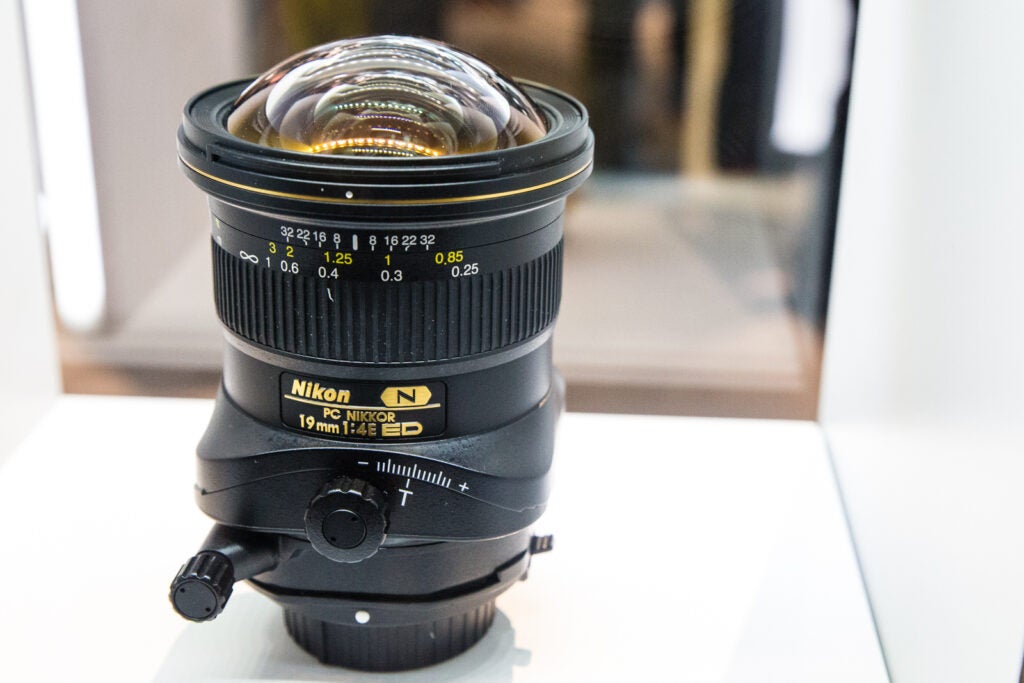 Nikon PC Nikkor 19mm F/4E ED Tilt-Shift Lens
It's not quite as popular as the 70-200mm lens, but this thing really looks impressive in person. That enormous front element is really something to behold in person. The movements seem nice and smooth and seeing it in person really does help to understand the pro-grade price tag.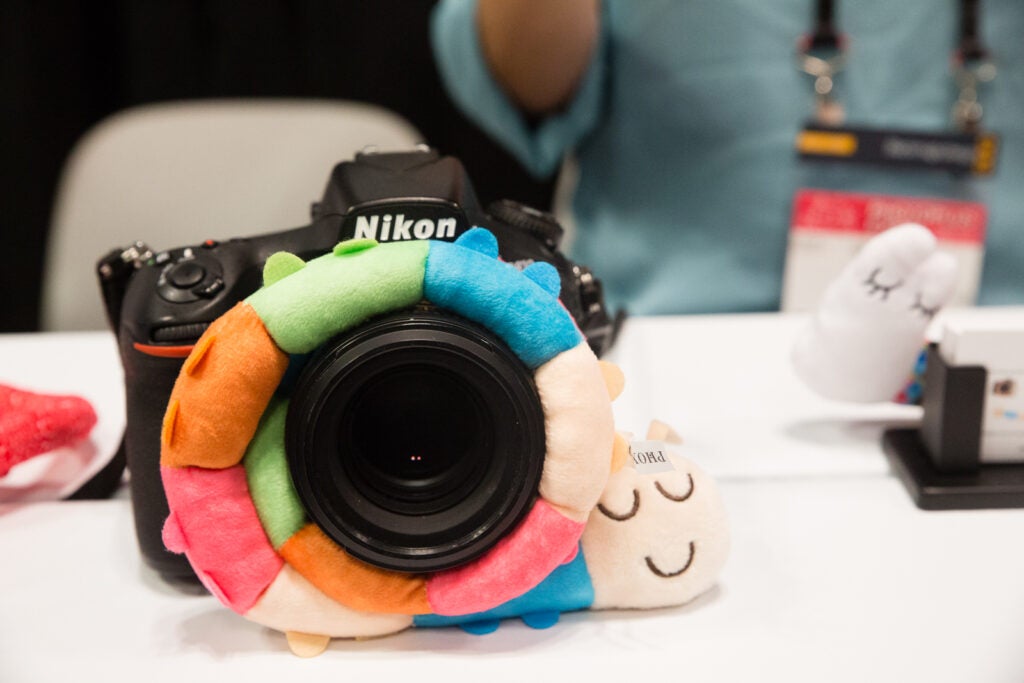 Phoxi Tog Kid Photography Accessories
There are lots of big camera and gear companies here at the show, but I really do enjoy seeing the smaller companies as well. Phoxi Tog makes colorful stuff accessories made to wrap around a camera's lens to keep the attention of a child or pet when shooting. Sure, you could use a rubber band and Beanie Baby, but these look much more professional and seem really well-made.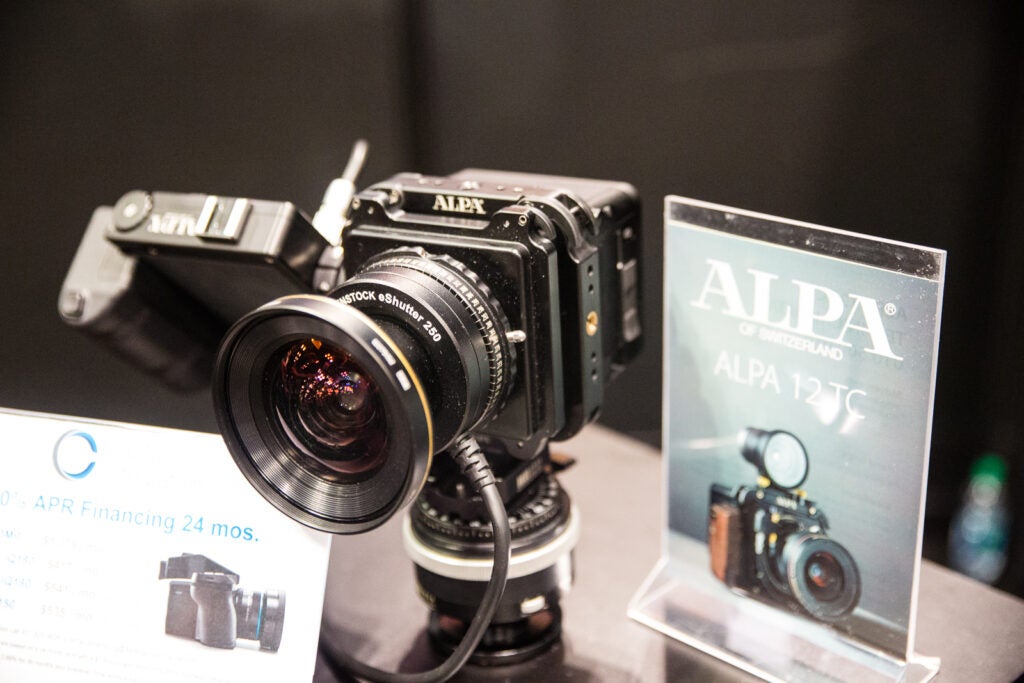 Alpa Lens Controller
There are sections of a photography trade show where you can look at specialty gear that costs as much as a very nice car and serves insanely specific purposes. This Alpa controller allows for lenses like Canon EF and Hasselblad medium format lenses to be adapted to Alpa medium format systems. If you don't really understand what that means, you're not alone and this just isn't for you. But, these thing really are rather beautiful to look at and how often do you get to handle a camera that costs more than $50,000?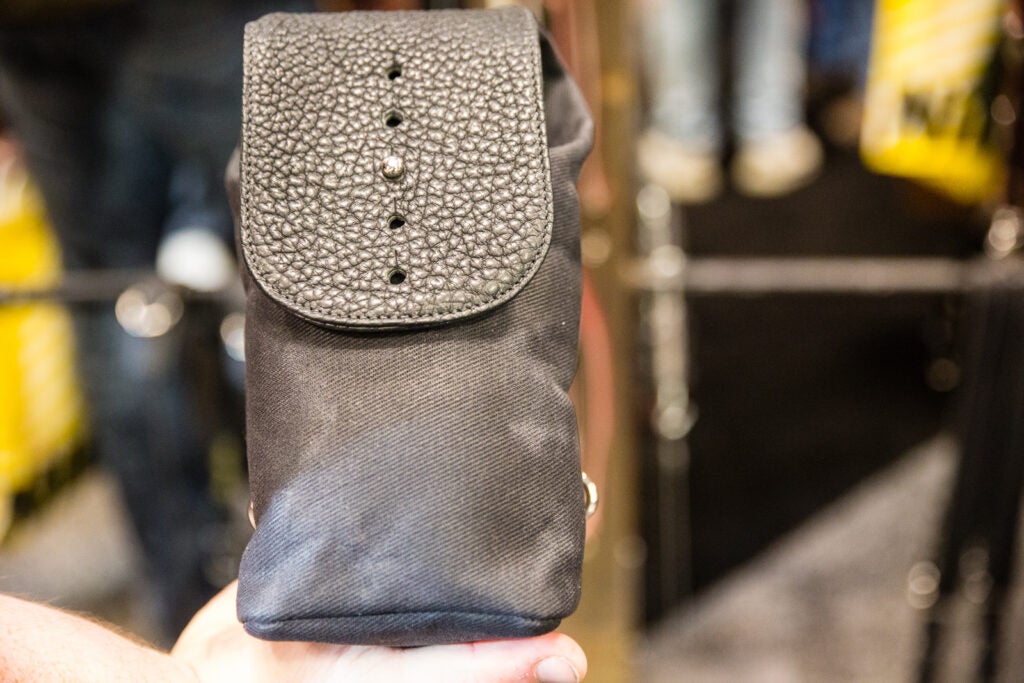 Hold x Moneymaker Lens Pouch
The Hold x Fast booth is always one of the most crowded at these trade shows for its high-style straps and accessories. We got a chance to check out this lens pouch option for the popular Moneymaker dual-strap system. it's a classy leather on the outside, with a brightly-colored, heavily padded interior.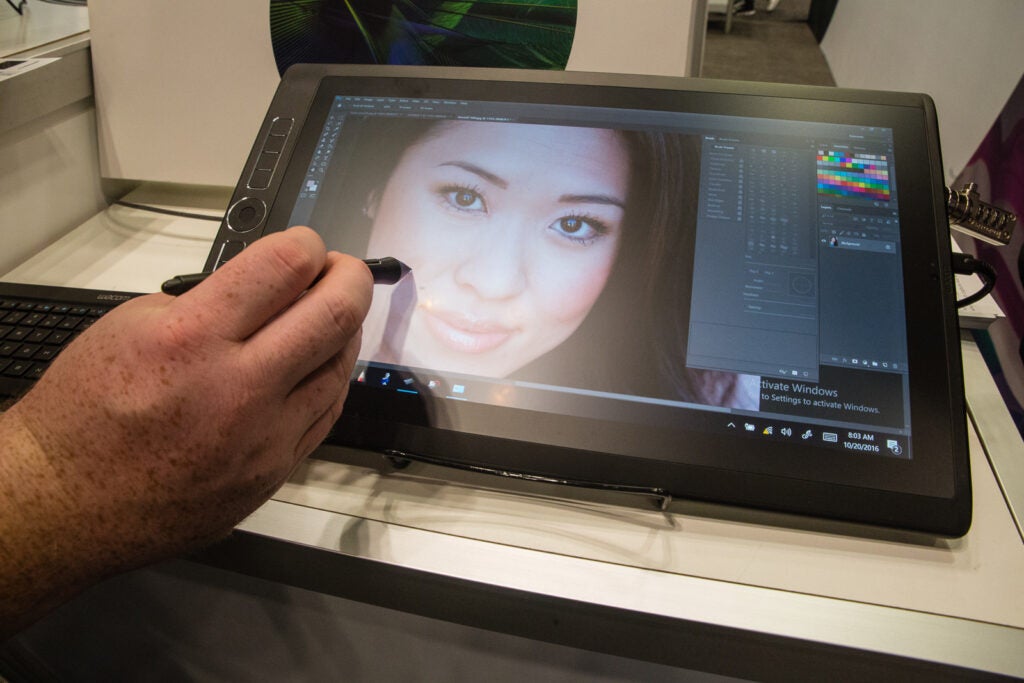 Wacom MobileStudio Pro
The new portable tablet from Wacom took up a lot of our time on the show floor. It fees like a Cintiq in that it has an insanely responsive screen and it runs a full version of Windows 10. There are a variety of different configurations, but you can get full-fledged Intel i7 processors and legit graphics cards built right in. The higher-end models can handle a full 3D modeling workflow, so you can make you're own Pixar movies, assuming you have the skills.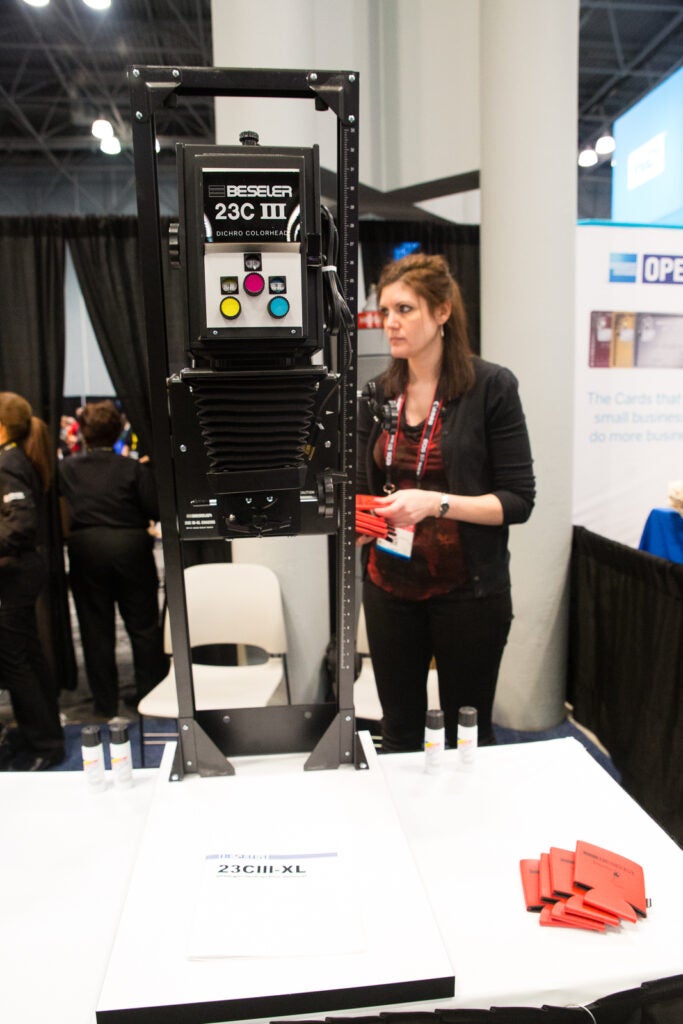 Beseler 23C III Enlarger Updates
You might not expect to see darkroom enlargers on the show floor here at PhotoPlus in 2016, but Beseler is here and the company actually has some news. The venerable 23C III enlarger is going to be getting an electrical overhaul in the form of a new head unit that will be backwards compatible with older models. The 45 versions (which are used for printing from bigger negatives) will be getting an overhaul as well. #FilmIsNotDead.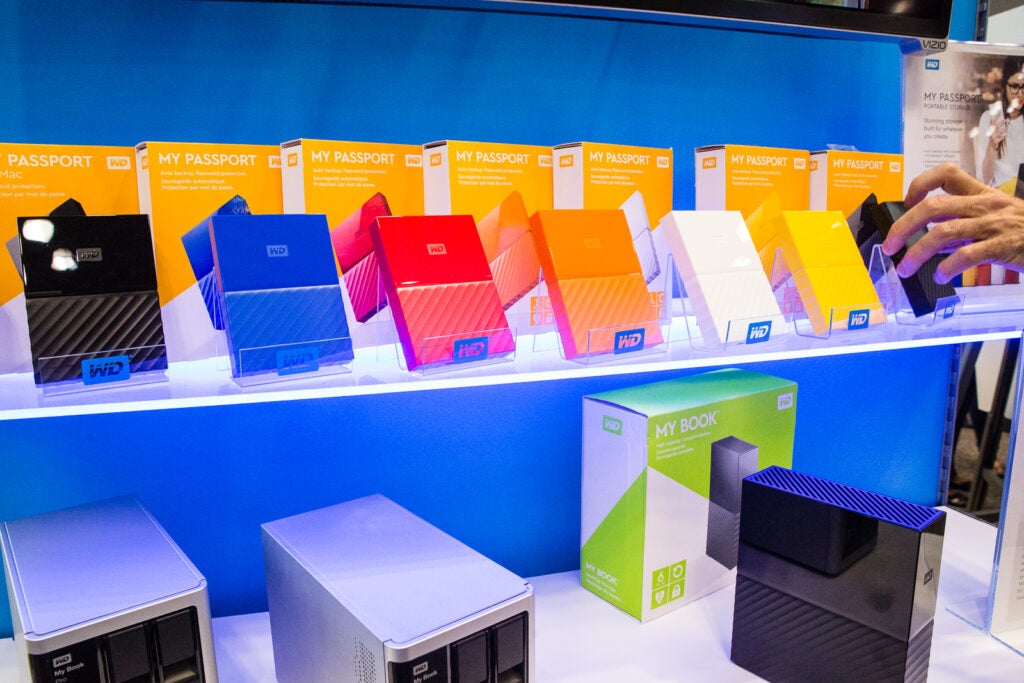 Western Digital MyPassport Redesign
While these WD drives are fairly similar to their predecessors in terms of features, the outside has gotten a serious redesign. The new cases come in a variety of colors and have a new textured case to make them stand out.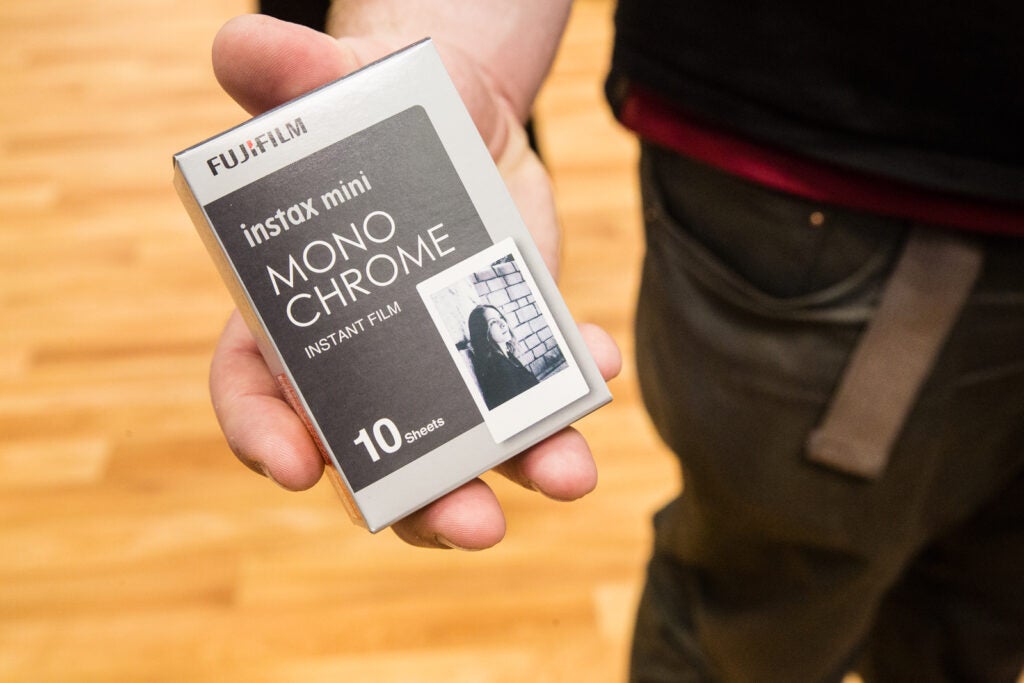 Instax Monochrome Instant Film
We've been waiting on the black-and-white Instax film for a while now, and according to Fujifilm, it is now officially here in the USA. The prints have a somewhat cool tone to the black-and-white images. We also asked about the upcoming Instax Square film, but it looks like we won't be seeing that until Fall of next year at he earliest. If you're looking for the Monochrome film but can't find it, the rep suggested trying places like Urban Outfitters, Best Buy, or Target, which suggests they're expecting it to have pretty wide appeal.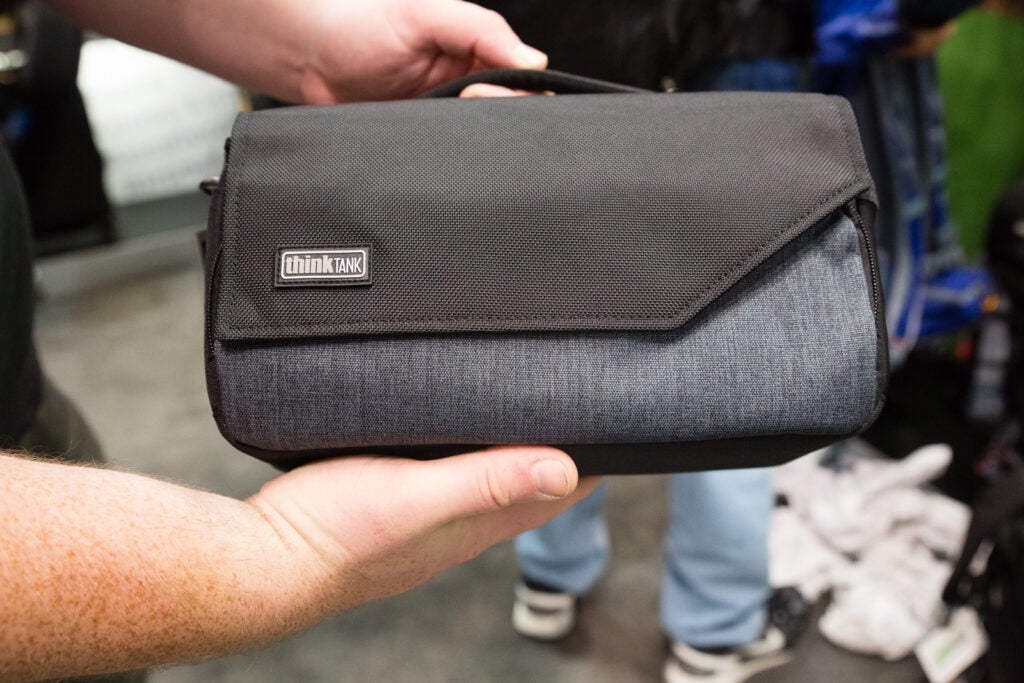 Think Tank Mirrorless Mover Camera Bag
Until enormous cargo pants come back into fashion, even smaller mirrorless cameras are going to require a camera bag and Think Tank's latest is meant to accommodate smaller system cameras. They have strong magnets to keep the front flap closed and a variety of configurations to suit individual kits. They're also rather handsome in person and don't scream "camera bag" at first glance.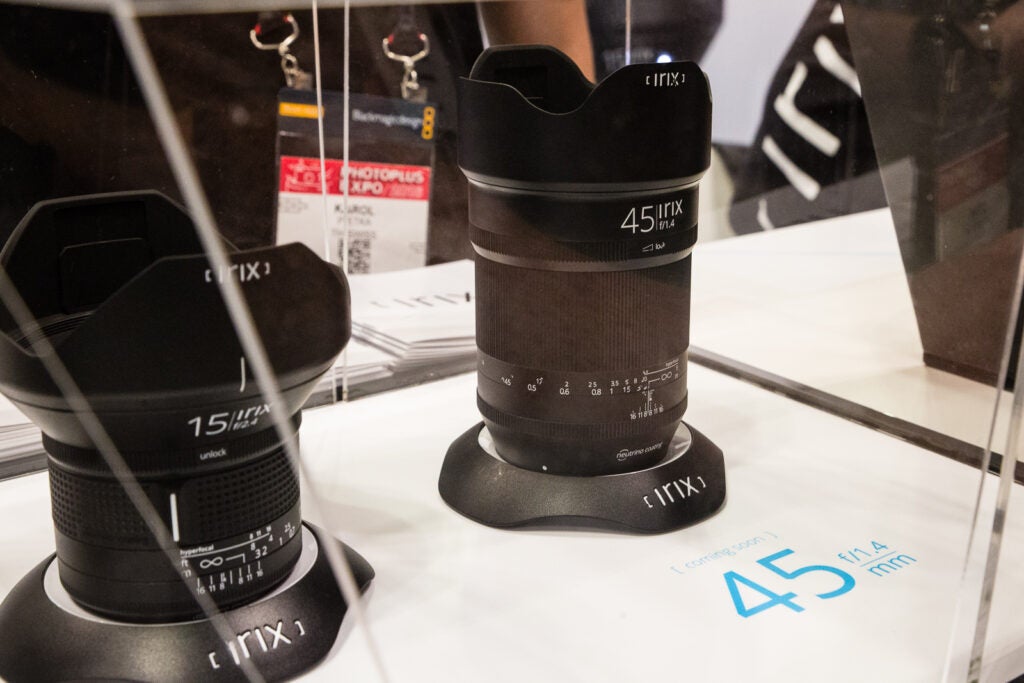 Irix 45mm F/1.4 Prime Lens
The name Irix isn't exactly a giant in terms of lenses just yet, but the company is showing off three of its lenses here at the show, including a new 45mm f/1.4 that has yet to be released. We talked to the folks behind the lenses for a while and I'm looking forward to giving them a try. One of their main points is that they believe lenses are often built to please engineers, where as they want to please photographers. Ambitious talk from a small company, but I like that attitude.
Spiderlight Holster
Currently in Kickstarter, the new holster from Spider is smaller and more versatile than its older sibling. The actual holster belt is slimmed down, making it geared more toward smaller DSLRs and mirrorless cameras. The clip now also comes off and can be attached to regular belts and even camera bag straps in case you want to anchor it somewhere besides a belt. So far, the Kickstarter looks to be performing pretty well, so we expect these to come to market down the road.