Mind Shift Gear SidePath Is a Lightweight Camera Daypack
This 1.6-pound pack is built for a day in the wild.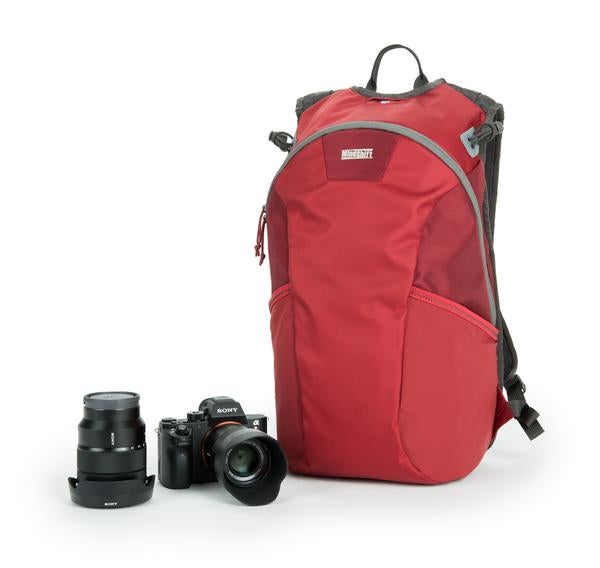 We may earn revenue from the products available on this page and participate in affiliate programs. Learn more ›

If you're familiar with Mind Shift Gear, you know they make camera bags geared toward outdoor shooters. The company's latest bag is meant to lug camera gear and supplies for a one-day outing.
The bag itself weighs just 1.6-pounds and it has enough room for a 10-inch tablet as well as a DSLR-style camera and an extra lens. Aside from the gear compartment, there's another roomy pocket for keeping essentials like an extra shirt, some trail mix, and maybe some deodorant.

The outer shell is coated with a water-repellant coating, while the inside of the bag has a polyurethane coating to keep out moisture. The straps are molded and padded, and there's a chest strap which is absolutely crucial on a bag like this.

If you don't need to bring a tablet along with you, there's room enough for a hydration bladder up to 1.5 liters.