The art of photographing surfers late at night in Norway
A once-in-a-life-time photo opportunity.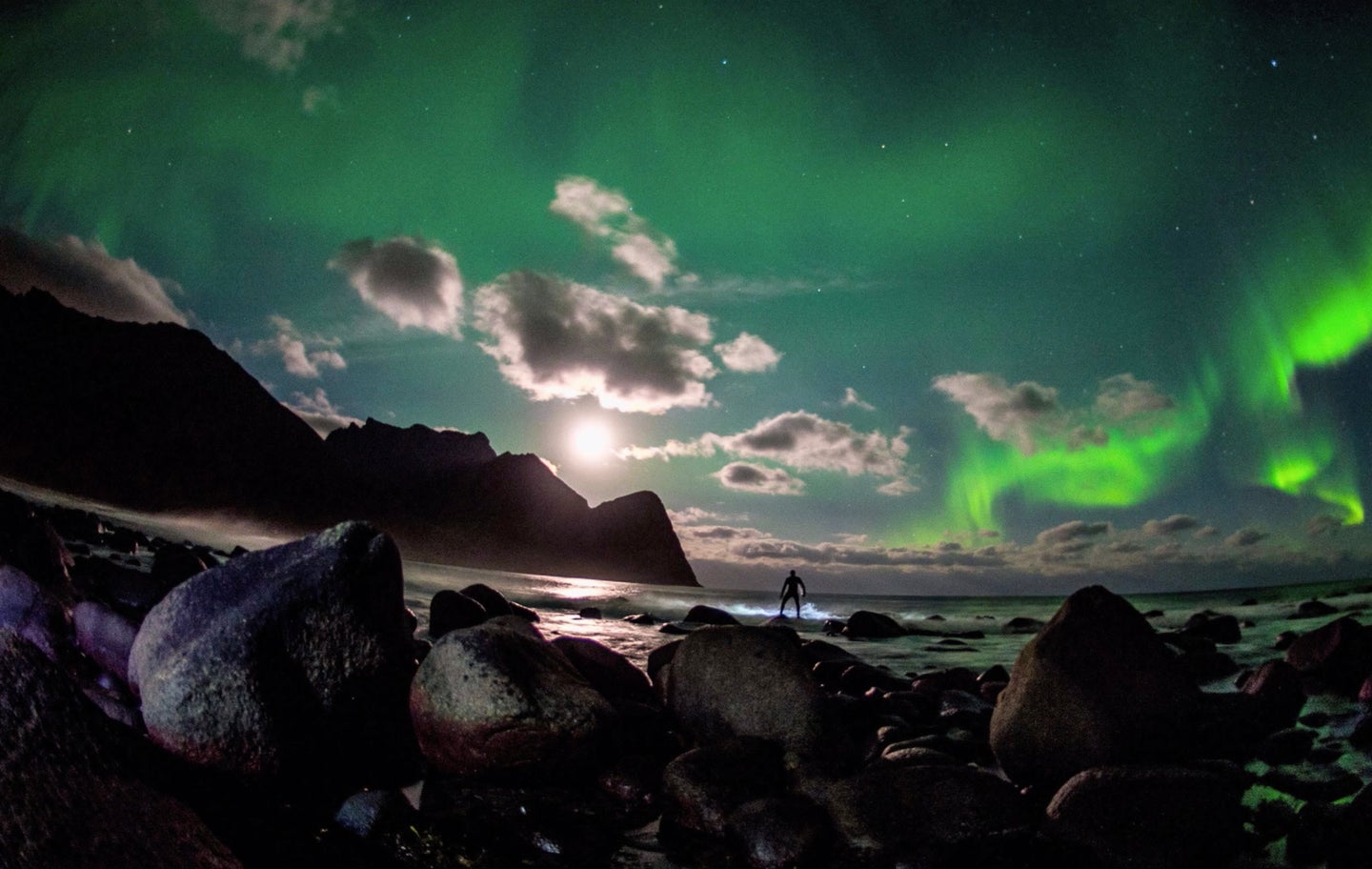 A trek to capture the Northern Lights sits high on many photography bucket lists. When Trevor Moran got a call that Red Bull was planning to photograph surfer Mick Fanning under that photogenic natural phenomenon, he couldn't say "yes" fast enough.
Red Bull's new video series Chasing the Shot details the adventure and provides some behind the scenes details about the logistics of a successful photoshoot.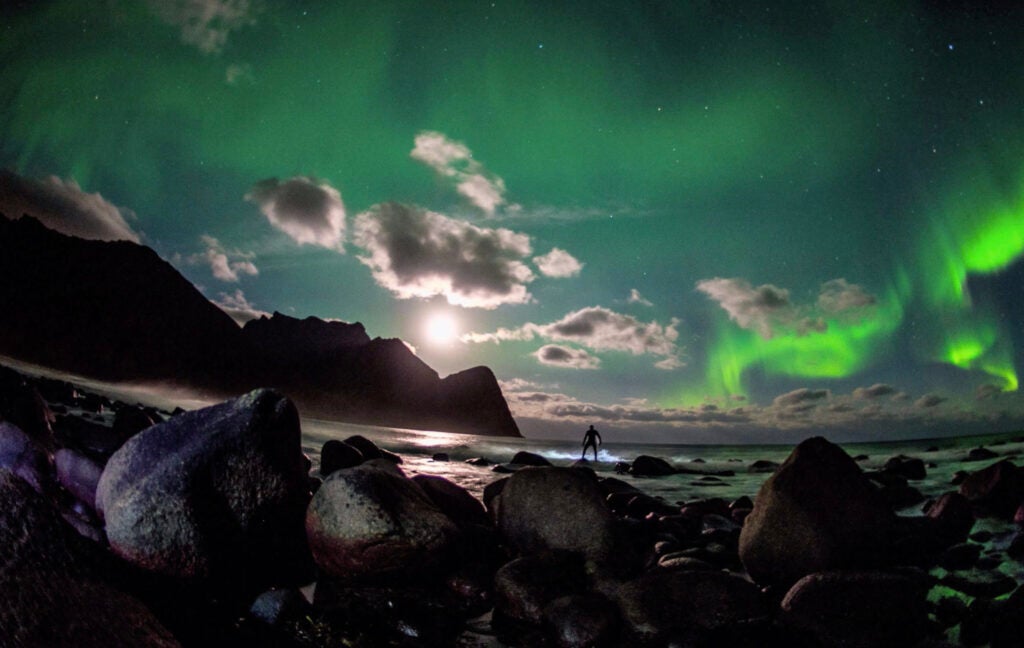 The day that Trevor Moran and Mick Fanning arrived in Norway to start shooting it started snowing. But these two didn't let a little weather get in the way.
"It got me super excited, I've never really surfed in snow before," Fanning says of the experience.
That storm provided a challenge for Moran though. If he was pulled back and shooting from the shore, the flakes could have washed out his frames. So he decided to get into the water and shoot super close up.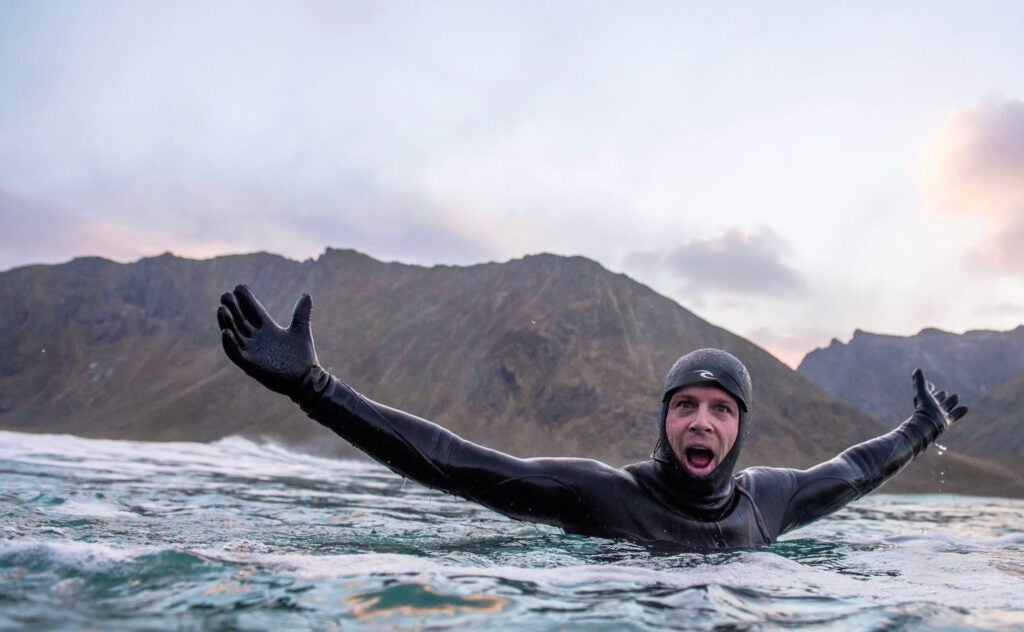 The snow flurries stopped as the day wore on and on the second night in Norway the Northern Lights began to show up in the sky. The Northern Lights side of the shoot was captured by Emil Sollie and Mats Grimseth.
RELATED: Head to the wilderness for better star photography
"When I first heard it, I thought I don't know how this is going to be possible," Moran says. "There is no way that this is all going to line up."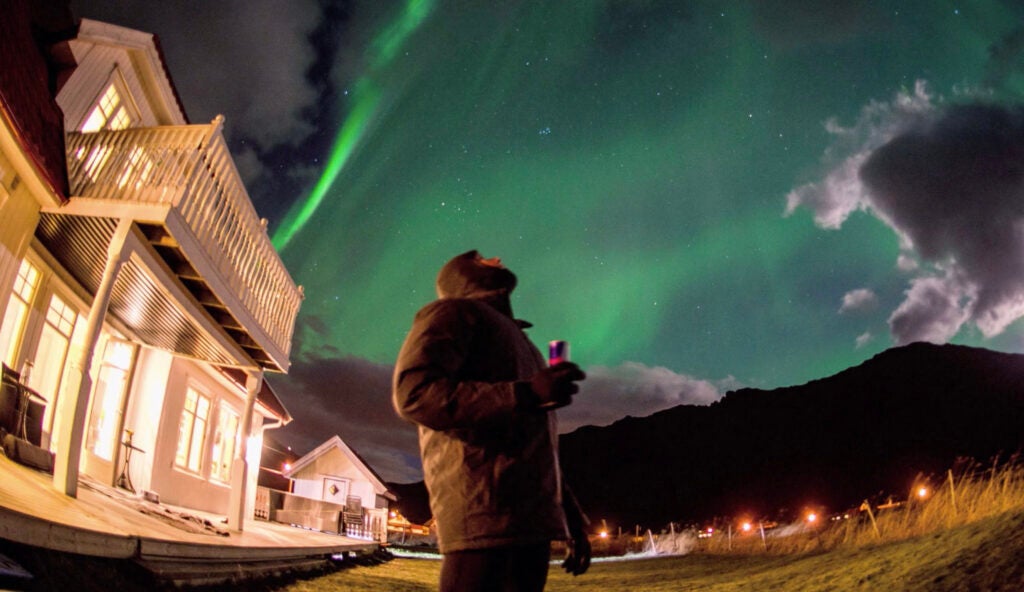 For this portion of the shoot Sollie and Grimseth were in the water with Fanning, while Moran hung back on the shore, capturing atmospheric wide shots of the whole experience.
Learn more about this incredible shooting experience in the video above.