Affinity Photo V1.5 Editing Software Shows Off New Features Including HDR Merge, Batch Processing, and 360 Pano Editing
Some useful new features coming to the photo editing software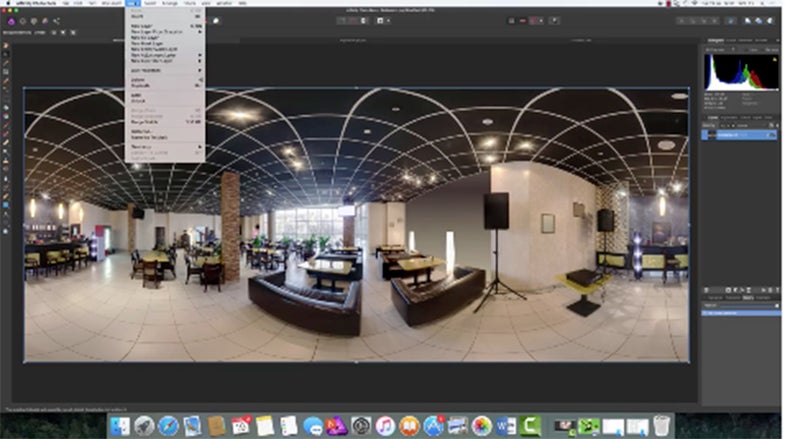 We may earn revenue from the products available on this page and participate in affiliate programs. Learn more ›
The engineers developing the Affinity photo editing software seem to be pretty busy these days with an impressive mobile demo last month and now a preview of some new features from version 1.5 of the software.
One of the big new additions in Affinity Photo v1.5 is the addition of a full-on HDR workflow. It will now important and merge photos into a 32-bit file that can be manipulated and edited to an impressive degree. The video shows the effects taken to the extreme, which is why they look painfully over-processed (at least to my eye) but there is serious potential if used responsibly. The engineers have tweaked the interface in this feature to give it a real HDR workspace with relevant tools.
The other feature in the demo shows off some impressive capabilities in terms of editing 360-degree panoramic images. The software can take a 360 pano taken from a camera like the Ricoh Theta S and allow it to be edited in real time. You can pull around the image and make edits that are then represented in the image no matter where the user may be looking within the picture.
A few other features are mentioned at the end of the video, including batch processing, the ability to program macros that map several actions to a single shortcut for faster workflow, and more focus stacking tools for macro shooters.
There's no specific mention of when Affinity Photo v1.5 is going to be out, but I'm looking forward to see how it has evolved from the first release, which certainly wasn't without faults but also showed some real promise and power when it comes to image editing.