Affinity Shows Off a Powerful Version of Its Photo Editing Software For iPad Pro
An interesting demo promises the same functions as the desktop version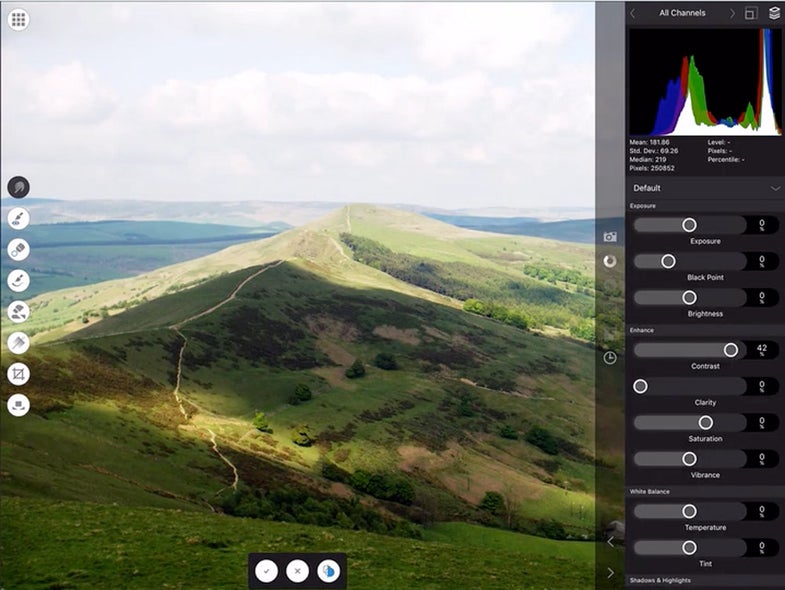 We may earn revenue from the products available on this page and participate in affiliate programs. Learn more ›
Affinity Photo iPad sneak peek for WWDC 2016 from MacAffinity on Vimeo.
WWDC is happening right now, which is Apple's big developer's conference. It doesn't always get as much news as some of Apple's big product announcements, because they typically talk about things like operating systems and software rather than shiny hardware like the iPad Pro. Affinity, a company looking to make waves in the serious photo editing space, took that opportunity to show off a demo of the Affinity editing software running on an iPad Pro with an Apple Pencil.
The interface looks like it mirrors many of Affinity's primary functions, with what seems to be a pretty robust set of tools that give it the "same features as desktop." They demo some local adjustments like liquify and some global adjustments like filters and presets. Performance looks very fast, taking advantage of the iPad Pro's abundant computing power.
It will be very interesting to see if a killer tablet interface can push Affinity forward in its mission to capture market space. Adobe makes some pretty excellent photo editing apps for mobile, but their offerings are so widely segmented, it can be hard to keep things straight.