Adobe Lightroom updates now include GPU accelerated editing
Say goodbye to Lightroom lag.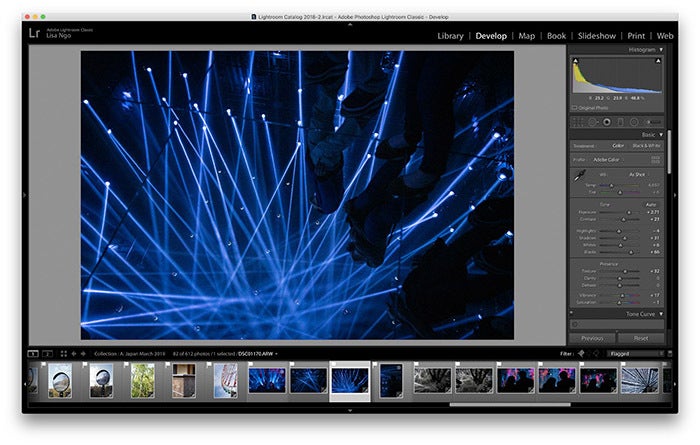 Photographers who use Lightroom Classic and Adobe Camera Raw to edit their photos are used to dealing with a little bit of lag, but Adobe's newest update for the program should eliminate this. The upgrade, which is available starting today, takes advantage of the computer's graphics card to provide a more responsive editing experience. The upgrades will be most apparent to photographers who are editing on monitors above 4K resolution.
In addition to the GPU editing, Adobe has added the following features:
Option to export files as PNG from Lightroom Classic or Adobe Raw to create an edited version that maintains extra image info
Premium subscription users can recover accidentally deleted photos on any device connected to their account, free users will be able to recover photos deleted from the device that they are using
Improvements to the Library module
Add color labels to collections, collection sets, and smart collections
Ability to batch merge images to make HDR, Panoramas, and HDR Panorama images
Learn more about the newest version of Lightroom Classic on the Adobe blog.