Adobe Continues Push Toward Mobile Photo Editing With Photoshop Fix, Photoshop Mix 2.0 Apps, and Creative Cloud Updates
More mobile features coming to the Creative Cloud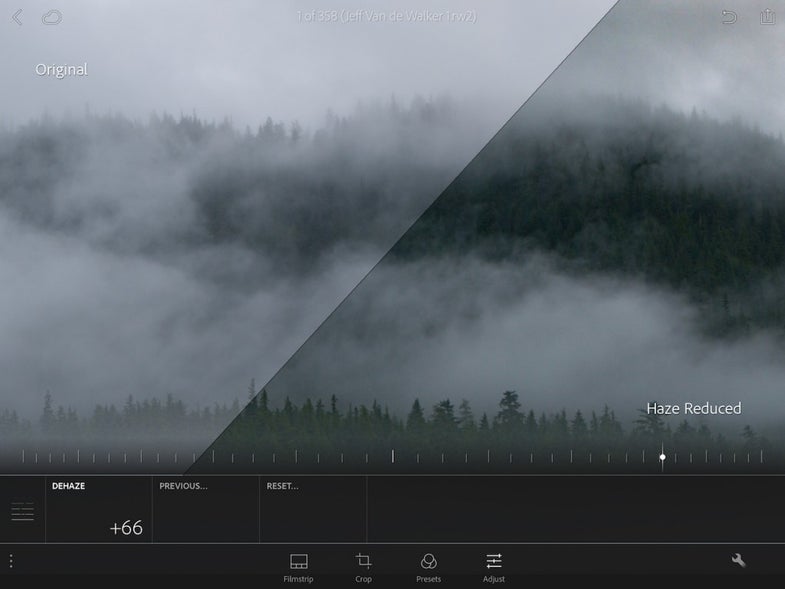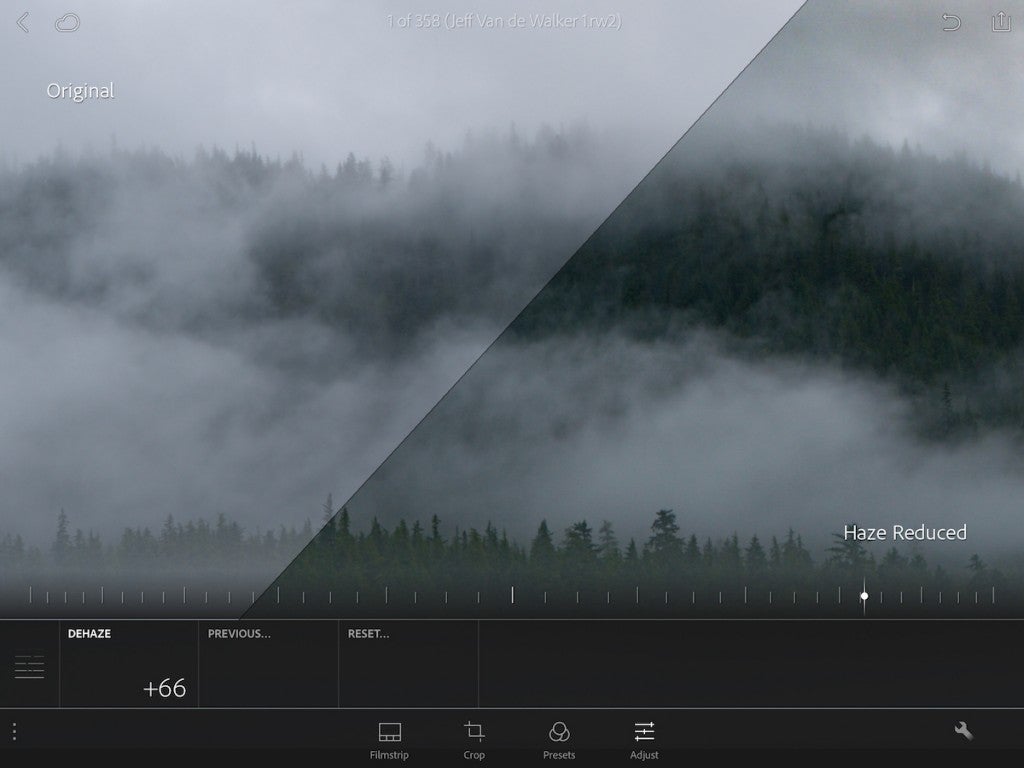 We got our first look at Adobe's new Photoshop Fix app during the Apple SDCC keynote. We saw a quick demo of a person's face being manipulated on an iPad, but there weren't many more details available. Now, however, the app is ready for primetime and it's coming along with several other Photoshop and Lightroom updates meant to further Adobe's plan to make image editing a cross-platform experience.
Here's a rundown of what's new:
Lightroom CC gets a new version that allows users to apply the atmospheric haze reduction to localized pieces of an image. I'm actually a big fan of the dehaze tool, and others must be too if they're continuing to work on it. They have also beefed up the mobile Lightroom experience, adding an in-app camera functionality and a dehaze filter similar to the one found in the desktop version.
The import function in Lightroom has been updated as well, so now it will also look in other apps like Aperture to see if there are photos that need to be imported.
Photoshop Fix is the app we first saw at SDCC and it seems like a pretty straight forward, if fairly powerful, retouching app. It's actually includes the ability to liquify an image so you can change the shape of a person's face or features. If you ever used Liquify in the old days, you know how insanely resource intensive it is, which is a testament to how powerful tablet hardware has gotten.
In addition to the reshaping tools, there's also a healing brush and localized adjustments along the lines of what you'd expect to use if you were trying to do some actual portrait retouching. The app is free and available for download and I'm looking forward to trying it out a bit today.
Photoshop Mix is moving into version 2.0, which brings some considerable, if not particularly earth-shaking, upgrades. You can now use more layers in images, and there are lots more image adjustment options. You can also use Layers Masks for things like double exposures, which are currently gaining insane amounts of popularity.
Mix is also free and the new version is available now for download. I have used the original version a bit, but I've felt like it's capable of more than I've done with it, so I'm interested to try the new and improved version.
Photoshop CC has gotten some upgrades as well, but they pertain more to designers and those who work with 3D models. If you want to get the details on the new Photoshop updates, you can check out the official Adobe blog post.
Adobe Portfolio is also an interesting new product that will come free with any Creative Cloud subscription. It will give users access to portfolio website designs that they can popular in a plug-and-play kind of way. Free is a very powerful motivator, so it will be interesting to see if it can gain ground on already-established services like Squarespace and PhotoShelter. The Portfolios service is on track to launch before the end of 2015.
Ultimately, it shouldn't come as a surprise that Adobe is continuing their full-court press on making mobile image editing a thing that people really take seriously. The tools just keep getting more powerful, and many of the ones Adobe is offering are actually free.
Will you be giving the new functions a try?