What's new with Lightroom CC and Lightroom Classic CC
Adobe's Sensei machine-learning tech plays a big role in these upgrades.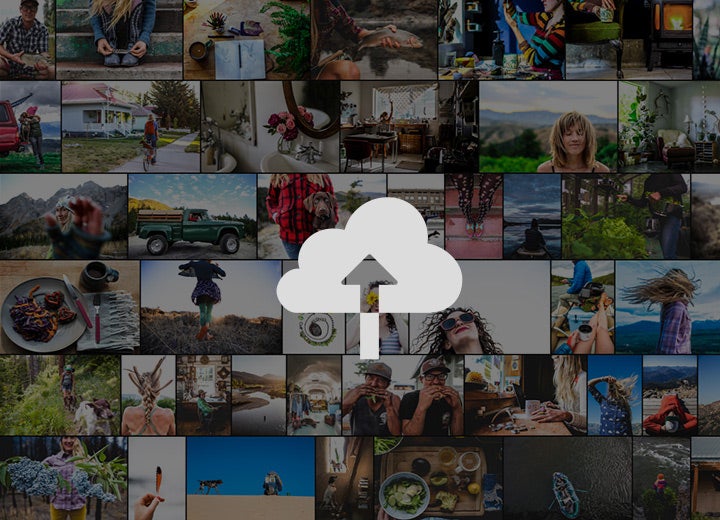 We may earn revenue from the products available on this page and participate in affiliate programs. Learn more ›
On Monday during Adobe's Max 2018 the company announced a new all-in-one video editing program called Premiere Rush CC and officially confirmed that Photoshop for iPad is coming in 2019. In addition to these exciting developments, Adobe also announced Lightroom CC 2.0 and Lightroom Classic CC 8.0.
Last year, when Adobe announced that they were splitting Lightroom into two distinct programs—a newly redesigned cloud-centric program known as Lightroom CC and would be rebranding the original Lightroom as Lightroom Classic CC—long-time Adobe users were nervous. Many photographers feared that the version of Lightroom that they were accustomed to working with would fade away.
The announcements made yesterday during Max 2018 should help calm those anxious feelings though—as both programs received some substantial updates. Here's what we know about what's new.
Lightroom CC 2.0:
The biggest update is integration with the cloud. Lightroom libraries, including those with RAW files, persist across devices. Storing the files in the cloud helps engage Adobe's Sensei machine-learning tech—which can make for better edits in modes like Auto, which analyzes the image to try and make optimal changes. Many of the upgrades in Lightroom CC 2.0 take advantage of that tech.
Here is what else is new.
People View: Uses Adobe's Sensei tech to find photos of specific people faster than before, and automatically sorts them for you.
Apple Photos Import: Imports photos from your Apple Photos library into Lightroom to sync to the cloud.
Portfolio Integration: Send images directly to Adobe Portfolio from Lightroom.
Improved Search: Also powered by Adobe Sensei tech, Lightroom will automatically offer suggestions as you begin typing in the search bar.
Improved high-ISO rendering: More natural colors on photos shot in low-light situations with high-ISOs.
Lightroom Classic CC 8.0:
The desktop-only version of Lightroom (now known as Lightroom Classic CC) also got some substantial updates for version 8.0—especially when it comes to the handling of HDR files. Here's what's new there.
Faster Tethered Shooting: Faster and more stable tethering (shooting with your camera attached to a computer so you can see full-res images in real-time) with Canon cameras.
One-Step Panorama Merge: Create HDR panoramas in one-step with the new Lightroom Classic CC. The updated tech allows you to now merge multiple bracketed exposures into
Depth Range Masking: Selections can now be made based on specific depth ranges in foreground or background of images.
Improved Negative Dehaze: Less noise when you slide the Dehaze slider left of zero.
Improved high-ISO rendering: Lightroom Classic CC 8.0 gets an update here too. More natural colors on photos shot in low-light situations using high-ISOs.
Updated versions of Lightroom CC 2.0 and Lightroom Classic CC 8.0 are both available now through Creative Cloud.