Watch This: Inside the Darkroom of Ansel Adams
You can almost smell the chemicals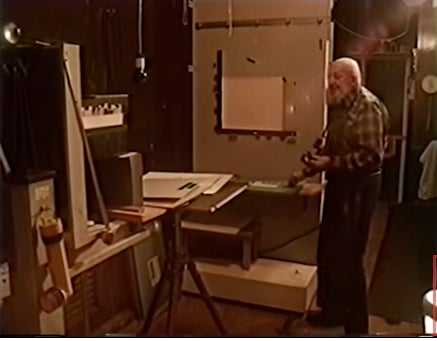 Advancing Your Photography has been doing some excellent work lately with their video series about Ansel Adams. The most recent video actually goes inside of Ansel's darkroom and gives a look at the place where he made some of his truly great work.
It's full of fascinating little tidbits, including the fact that both his enlarger and his easel were on railroad tracks to move forward and backward. We also get to see some of his dodging and burning tools.
Oh, and did you know he would microwave his test strips to make sure he was checking against dry prints? Fascinating.
The itch for me to get back in the darkroom has been extremely strong lately and this video series is certainly making that much stronger. The man was a master and seeing his work and workspaces is a true inspiration.