Two Years Out: Photographer Tirzah Brott Captures "Women of a Certain Age"
An assistant photo editor at New York magazine keeps her passion in personal projects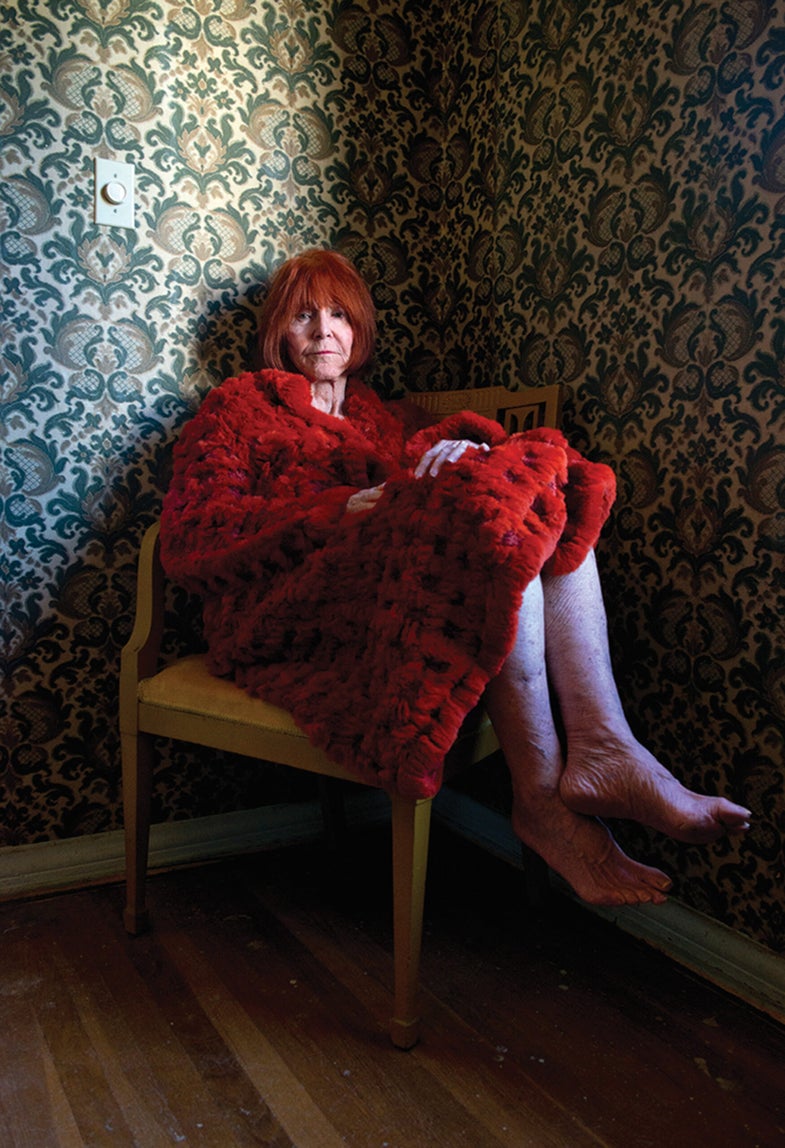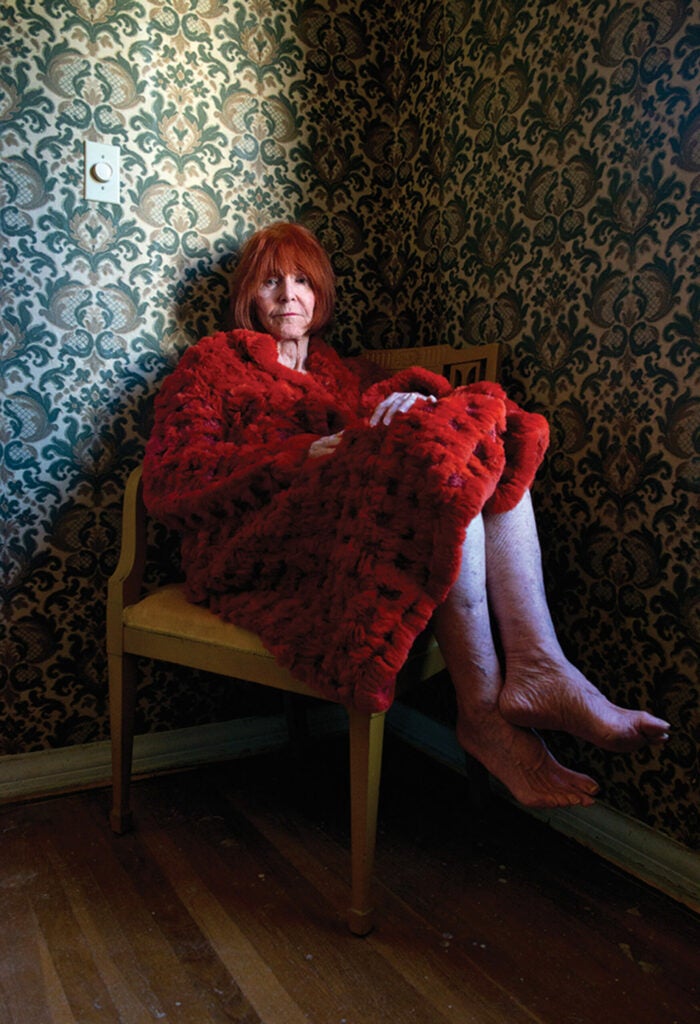 While searching for subjects for a project at Bard College in Annandale on-Hudson, New York, Tirzah Brott met an older woman who dazzled her with her sense of style. "I ran into her on my block—turns out she lived nearby, and I photographed her in her front yard and interviewed her," Brott says. "She told me she was a Broadway star in the 1950s. And she showed me all these photographs of her when she was younger, on stage and off—it was incredible!"
For Brott, now 25 and on her own big-city journey as an assistant photo editor at New York magazine, the encounter crystallized her appreciation of "women of a certain age" who have personal panache. "There's a consistency in their style," Brott says of her favorite portrait subjects. "Every single thing either matches or embodies their era. The shoes are right, the stockings are right, the earrings are right. And it's not an 'old woman' outfit. They haven't allowed their age to change the way they present themselves."
Brott built a portrait series of these women for her senior thesis project at Bard, titled Pentimento, an Italian term referring to layers of paint on a canvas. "I took a painting class, which is how I got the name for this," she says. "If you remove the layers of an old painting you may see that there were different versions of the painting beneath it. I heard that term and I thought, 'That is a great title for a portrait series.'"
At Bard, learning from masters including Gilles Peress, Tim Davis, and Larry Fink, Brott homed in on her realm of enquiry. "An older woman, I'm much more curious about her layers—as a young woman myself—than I am about other people's layers," she says with a laugh. She usually spots her subjects and approaches them before asking to make a portrait. "It's easy to get people to agree when you're a student: 'I'm shooting a project, and it's for school.' I sort of miss being able to say that," she adds.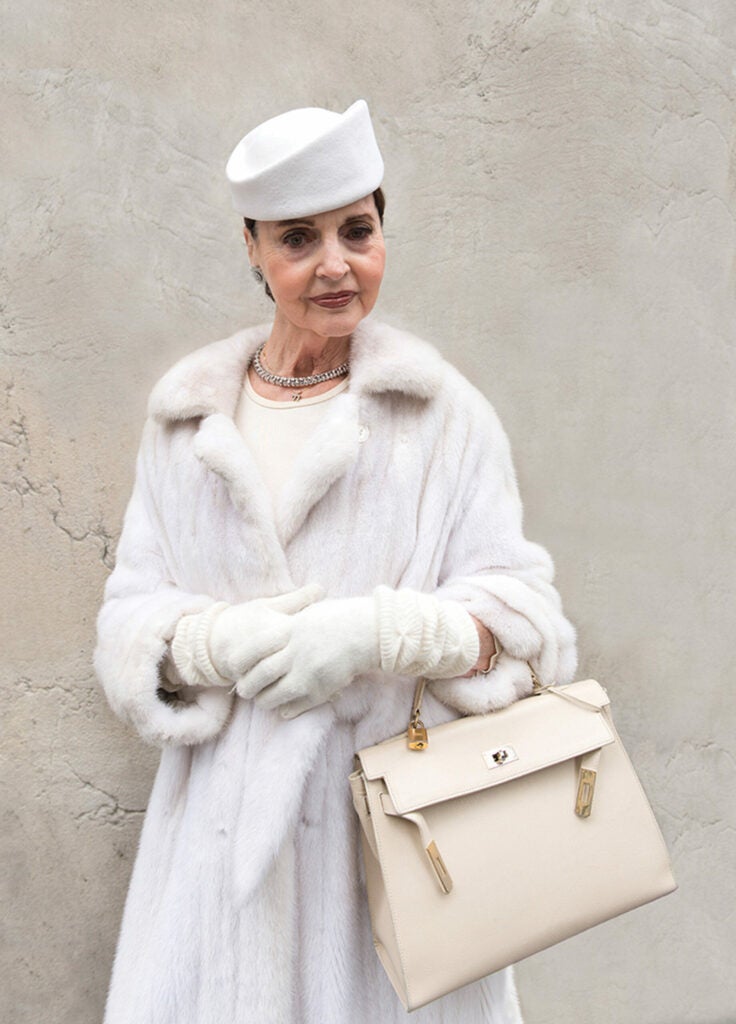 Following a presentation of Pentimento in the form of a gallery show and limited edition book, Brott graduated in 2013 and moved to New York City to take a photo-assisting position in Chinatown. On the way to work one day she bumped into Roxanne Behr, a photo editor at New York magazine and fellow Bard alum. In a subsequent email exchange, Brott learned there was an internship opening at the magazine, which she applied for and landed. Five months later, the assistant photo editor left and she got that job. "I lucked out," Brott says. Her advice? "Use connections to people you went to school with. Often they are more than willing to help."
Brott also attributes her job luck to an intangible: "I think why my boss hired me is, as she said, 'You have really great taste.' That was important to her. It may not have anything to do with my education—it's kind of an innate thing. And the fact that she gave me that compliment meant a lot to me and made me want to work harder and prove it was true."
One of Brott's roles in her job is to serve as a talent filter and screen the dozens of emails that come in each week. She also spends a lot of time doing tedious but crucial tasks related to budgets, contracts, and logistics.
Brott says behind-the-scenes work comes with the territory. "You have to show that you'll work hard no matter what the task is." Meanwhile, as a judge of new talent, she brings her own photographic eye to the team. "I'm definitely much more critical of portraitists than I am of something else because I do it myself," she says. "If someone can get the person to engage with the camera and they have an expression that makes it impossible to look away from the picture—well, I'm into that."
Brott says that she's more com – fortable shooting strangers than friends. "Sometimes I think you get the most genuine portraits when you don't have a history with someone," she says. "There's a point, if you're a good photographer, when they open up for just a second. And if you're able to capture that, you're talented."
Her interest in stories of the past stems from the Billy Wilder film Sun – set Boulevard. "I definitely was seeing that sort of woman who was a silent film star in her day—but silent film stars aren't in anymore—and that was the metaphor I was working with. It's like; 'You were the brightest star at your peak.' Often women were surprised when I approached them. 'Why me? I'll break your cam – era!' I've heard that a lot."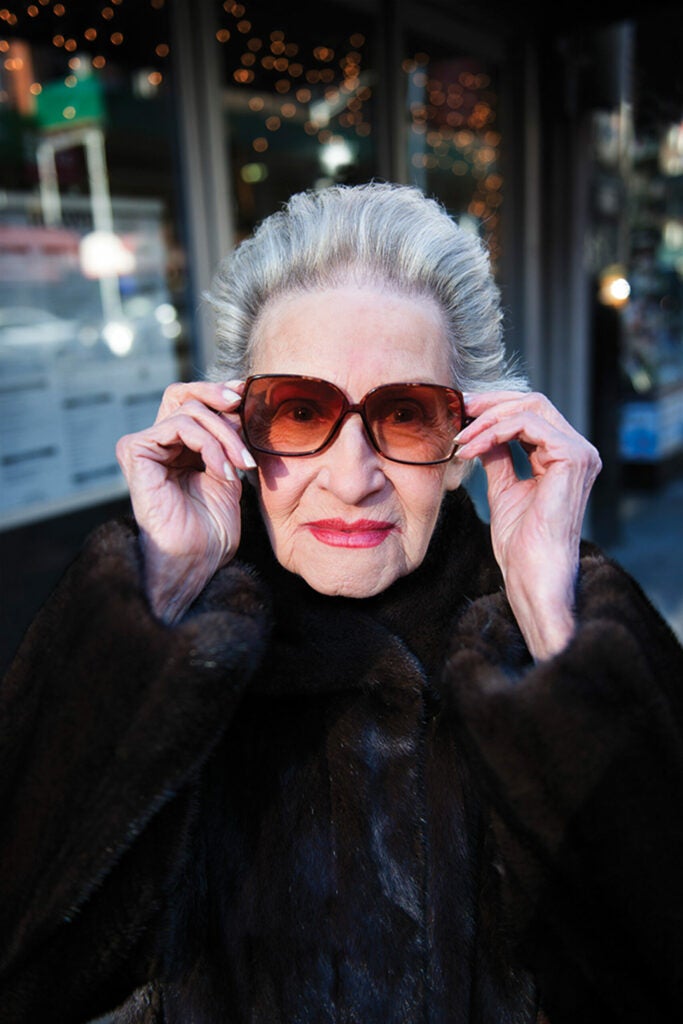 While her Pentimento work has not ended, Brott has recently started a series of more circumspect shots in the mass of humanity on New York subways. "I haven't been asking permission. It's sort of a different perspective," she says. "People's faces are like…their masks come off."
This approach is like the photography of, say, Vivian Maier, in which subjects don't know that they're captured and their guard is down. "Her pictures are incredibly powerful," Brott says of the historic work by Maier. "I don't know if you see more of the photographer's perspective if someone shoots like that or if they ask permission. I'm not sure of the answer. You do see a lot about her, by what she's looking at, but you don't always see someone looking back."
In Brott's case, she prefers to have the subject look back, as in Pentimento. And she doesn't mind entertaining the thought that when she gets older, someone will notice her own panache. "Fantasies about my future? Certainly!" she says. "I would love to be as fabulous as they are. And to be approached by someone of a generation many years after you who still sees the value of your style and story—it's a high compliment.