Turn that camera lens mug into a camera lens lamp
A fun DIY project to conquer in the new year.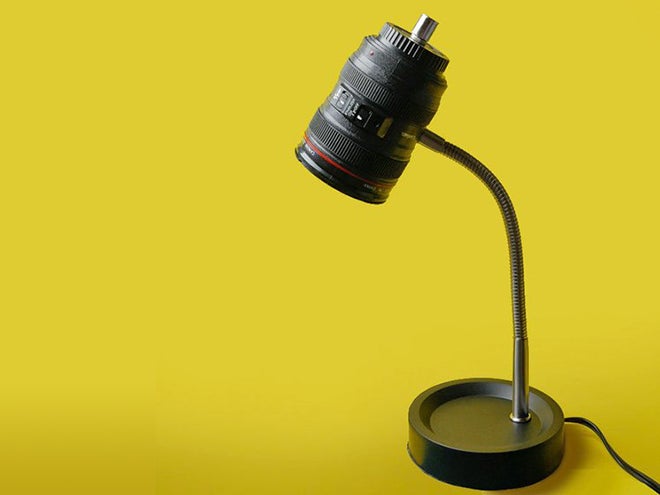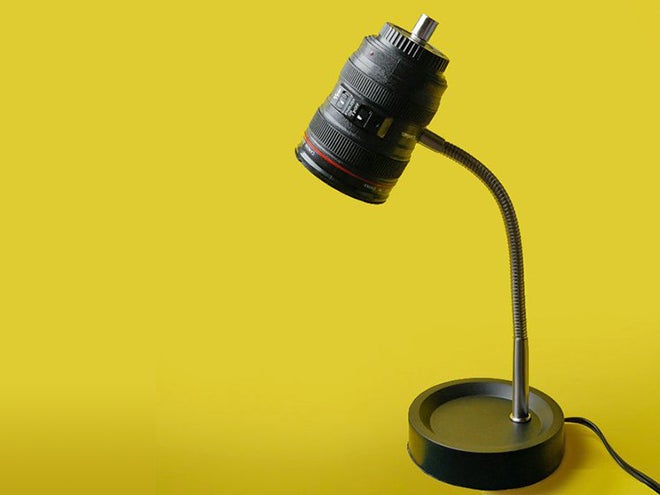 We may earn revenue from the products available on this page and participate in affiliate programs. Learn more ›
If you're a photographer, chances are high that you've got a few cutesy lens shaped coffee mugs kicking around your kitchen. There might have even been a new one shoved inside your stocking this year. We dug these kitschy mugs when they were first released, but at this point the market is oversaturated. With a few common tools and a basic understanding of electricity, you can transform that lens shaped mug into a lens shaped lamp.
A new video from Dave Knop of Knoptop shows you how in a few steps you can create a fun lamp for a studio or home office. To get started you will need pliers, a screwdriver, power drill, scissors, a glue gun, and an existing desk lamp. Knop recommends using a plastic mug because it is easier to work with than the mugs that are lined with metal and an LED lamp because they don't heat up nearly as quickly.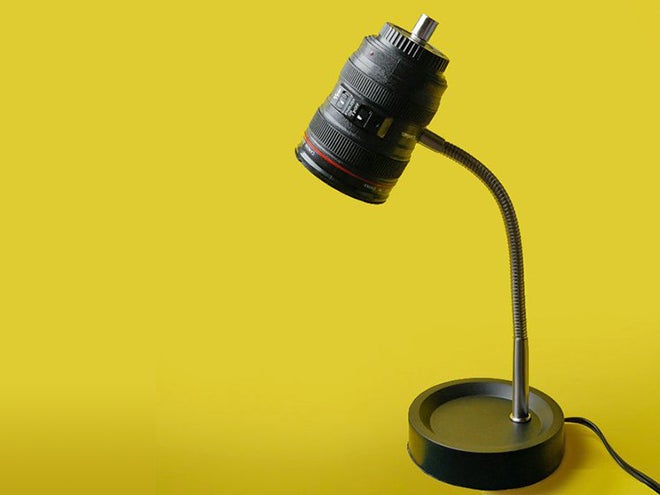 In the video you will see Knop remove the existing lamp shade, remove the wiring and then drill a few holes into the camera lens mug—Knopp uses the old lamp shade as a pattern for creating the new one. If the new holes are accurately placed you will be able to reconnect the wiring from the LED light to work with the new camera lens shaped lamp shade.
Check it out in the video above.