This Automated Photo Studio Shoots Video and Stills Without a Photographer
StyleShoots Live lets a fashion stylist and model alone shoot multi-platform content on their own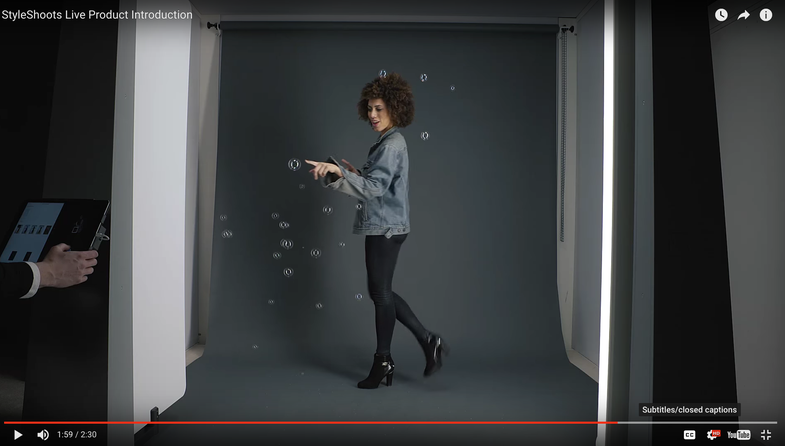 As if pros didn't have enough to worry about in this everyone's-a-photographer age, a Dutch company called StyleShoots has created machines that can cut fashion shooters out of the picture altogether. The new StyleShoots Live machine lets a stylist and model capture video and stills on their own, without a photographer. This super-charged photo booth lets anyone control lights, backgrounds, camera motion, editing, and other creative aspects of a simple setup through a built-in iPad, then export finished files in a wide variety of formats—even 4K video or high-resolution stills.
The StyleShoots Live incorporates a Canon EOS-1D X Mark II with a Canon EF 24–105mm f/3.5–5.6 IS STM lens, along with 12 high-CRI LED panels custom made by Rotolight and even a reflector with a white side for bounce and a black side for shadow. A 12.9-inch Apple iPad Pro serves as the control panel, while an embedded Mac Pro processes all of the data using proprietary software. It's rather an ingenious contraption, as the launch video from the company demonstrates.
Obviously, StyleShoots isn't going to put Mario Sorrenti out of business. But this automated mini-studio can let creative directors from brands churn out a whole lot of photographic content with very little help. And it can let enterprising studio photographers do without assistants on their own shoots.