This 23-year-old photographer is shooting Beyoncé for the cover of Vogue
Tyler Mitchell will be the first black photographer to shoot the magazine's cover.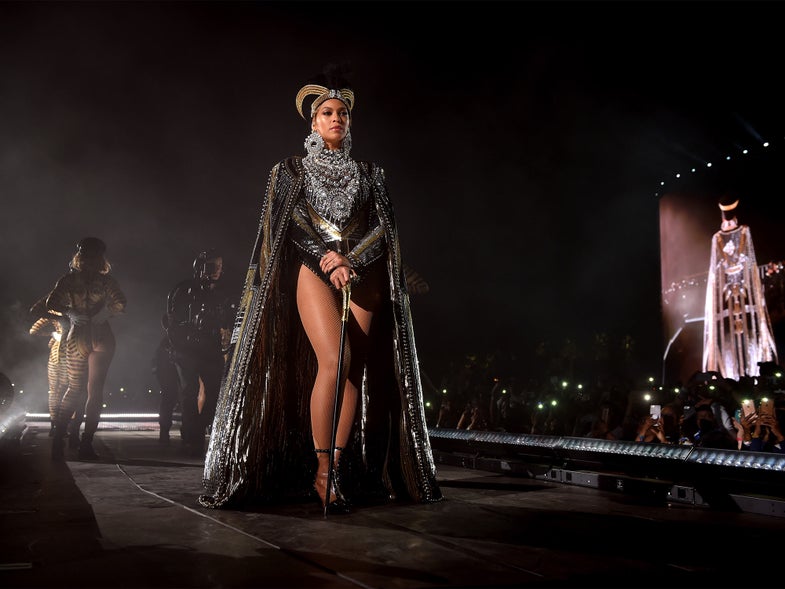 Who runs the world? Beyoncé, obviously. On Monday The Huffington Post reported that Beyoncé would be on the cover of Vogue's September issue, and that she was given total control over the shoot—including selecting the photographer. She picked Tyler Mitchell for the job. He's 23, and the first black photographer to shoot a cover for Vogue, a publication that has existed for 126 years.
"The reason a 23-year-old black photographer is photographing Beyoncé for the cover of Vogue is because Beyoncé used her power and influence to get him that assignment," an anonymous source "familiar with Vogue's editorial process" told HuffPost.
The arrangement is unprecedented. Vogue's editor-in-chief, Anna Wintour, is known for exerting complete control over the cover shoots—especially when it comes to the September issue. According to the source quoted by HuffPost, most cover subjects have zero say in the final photos and are sent a proof just a week before the issue hits streets.
It's not surprising Mitchell was Queen Bey's choice. He's already worked with publications like Teen Vogue, i-D Magazine, and The FADER. He's shot for Mercedes Benz, Marc Jacobs, Converse, Nike, and Ray-Ban.
"I depict black people and people of color in a really real and pure way," he told The New York Times in an interview last year. "There is an honest gaze to my photos."
His recent work includes photographing Emma Gonzalez, Sarah Chadwick, Nza-Ari Khepra, and Jaclyn Corin for the cover of Teen Vogue, Spike Lee for Office Magazine, and Vince Staples for Dazed.
His impressive resume didn't happen without a lot of hard work though. "I think what's got kids really twisted these days is that they think they need this overnight success," he said in an interview with This Generation. "Things did turn around pretty quickly for me and I'm really lucky, but … I would be lying if I said everything just kind of fell into my lap."
The September issue of Vogue will be available on August 14. Fingers crossed that someone was shooting BTS video during the shoot.