These old New York City subway cars found a second life as an artificial reef
Photos documenting the initiative are currently on view at Grand Central Station in New York City.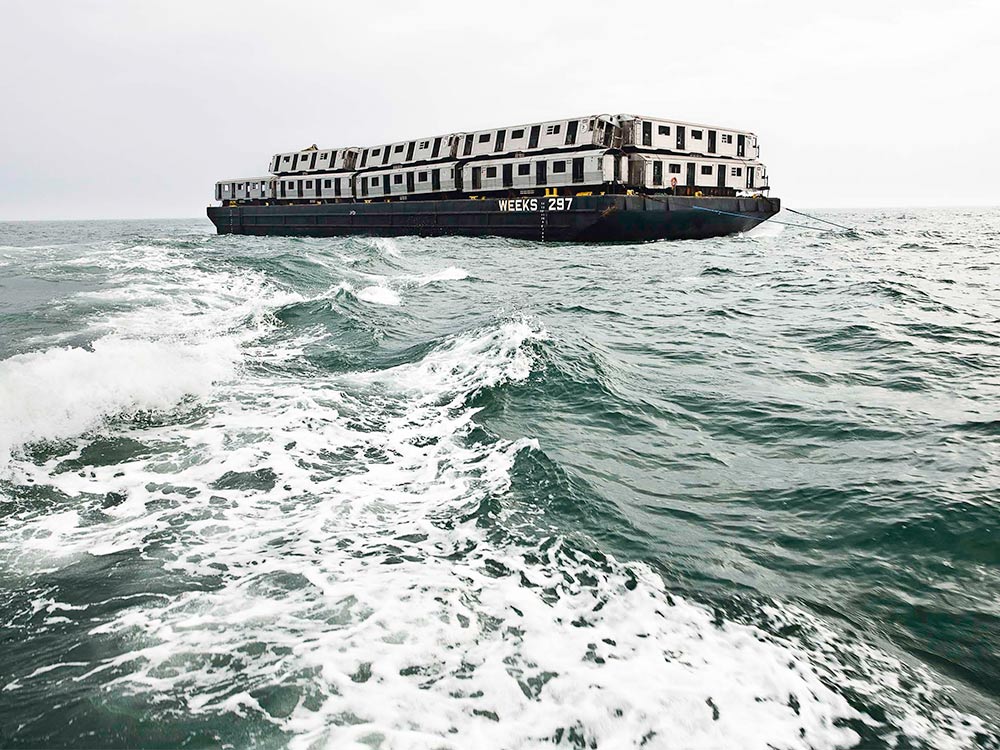 For nearly a decade from 2001-2010 New York City's Metro Transit Authority was involved in a project that dropped over 2,500 decommissioned train cars to the bottom of the Atlantic Ocean. There, the cars began a new life, helping to rebuild deteriorating reefs along the coasts of New Jersey, Delaware, Maryland, Virginia, South Carolina, and Georgia. The shells of the old subway cars provided new homes for sea bass, tuna, flounder, barnacles, coral, and more.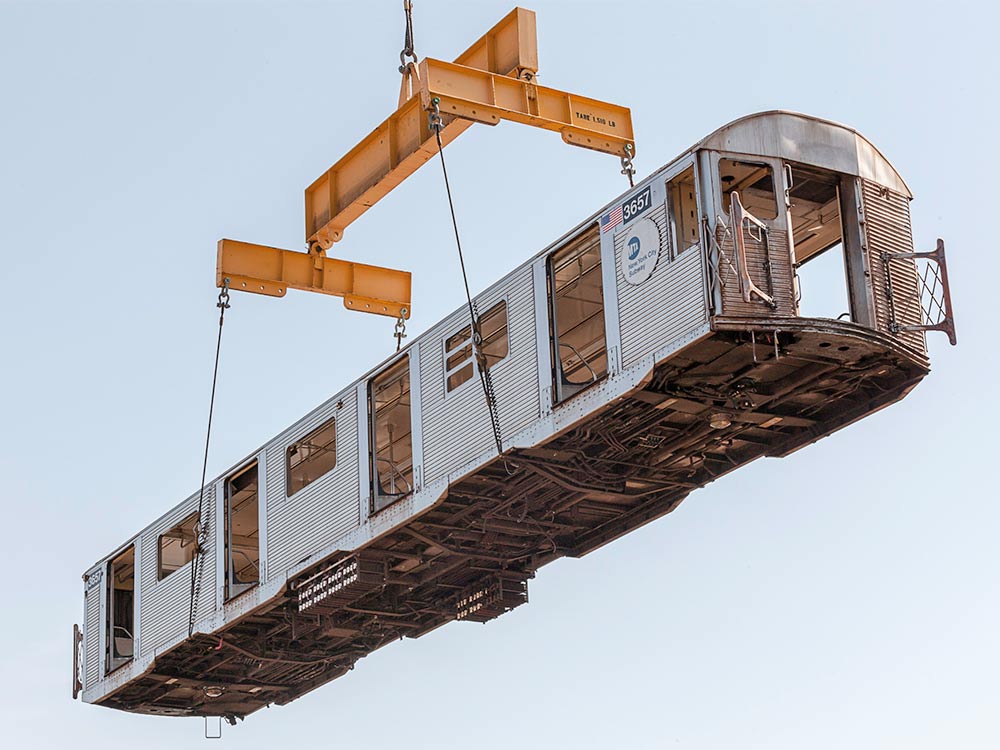 Sea Train: Subway Reef Photos by Stephen Mallon captures the process of transporting these old cars to their watery resting places and is currently on view at the New York Transit Museum's Grand Central Gallery. The show features nineteen of Mallon's large-format photographs.
Mallon says he first heard about the project in 2007, but assumed that he had missed his chance to photograph the process.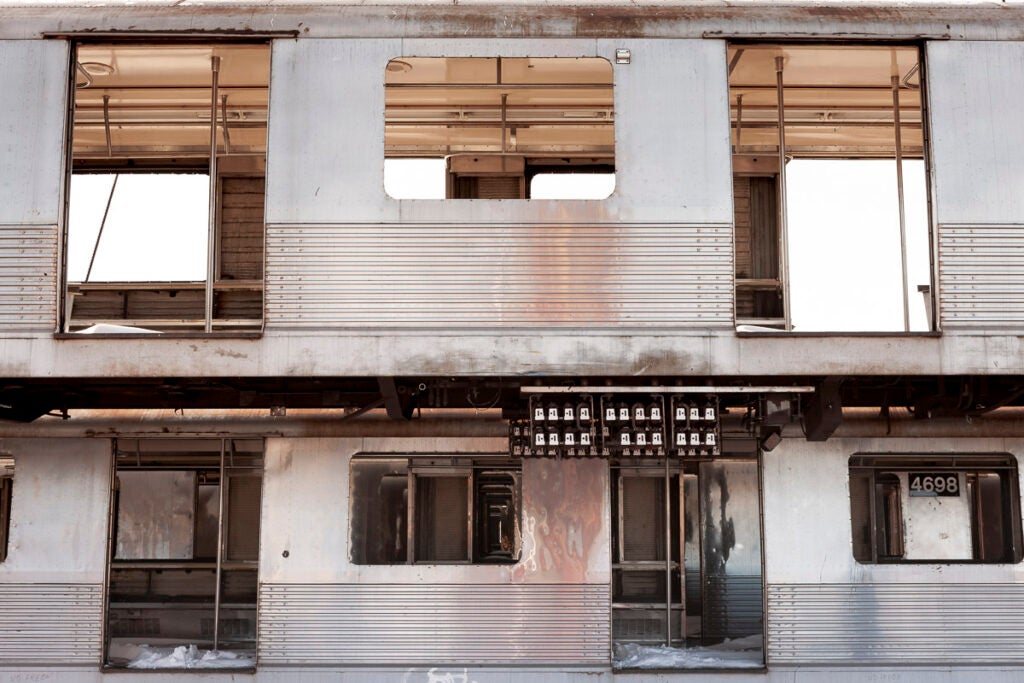 "The article had described it as the end of the 'Redbird' reef," he says. "I had just begun my project on the recycling industry and I thought, 'crap this would have been perfect.'"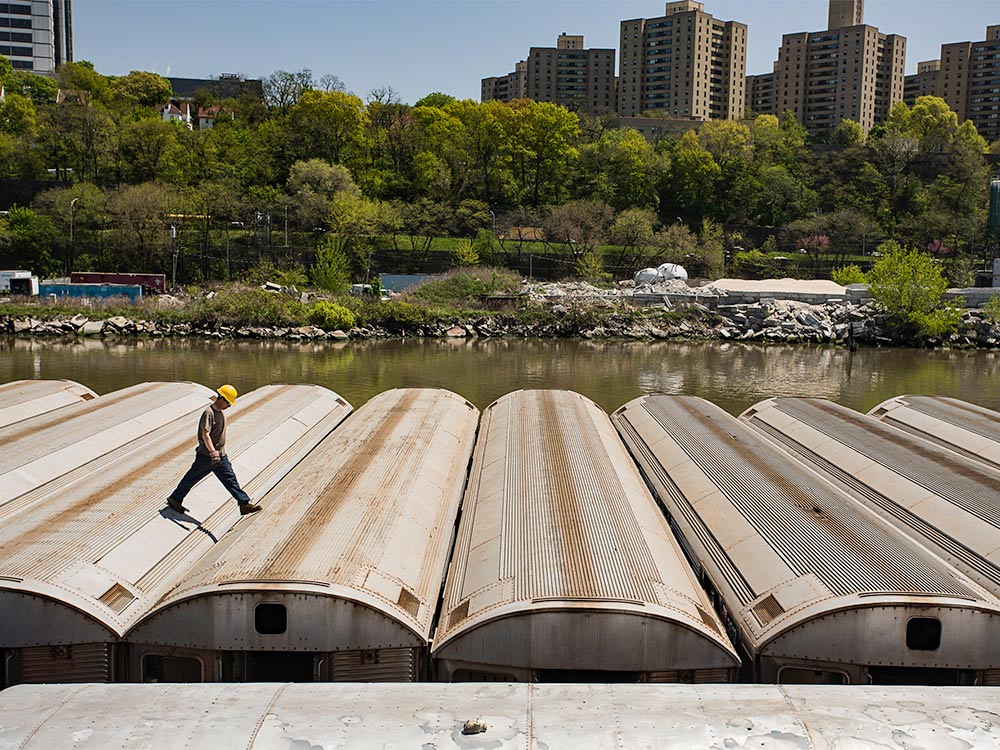 A few months later while scouting for a different project in New Jersey, Mallon says he spotted a giant barge stacked with old subway cars. The MTA-reef project was still underway, and had simply moved onto its second phase, which involved dropping 1,311 stainless steel "B-Division/Brightliner" cars into the ocean.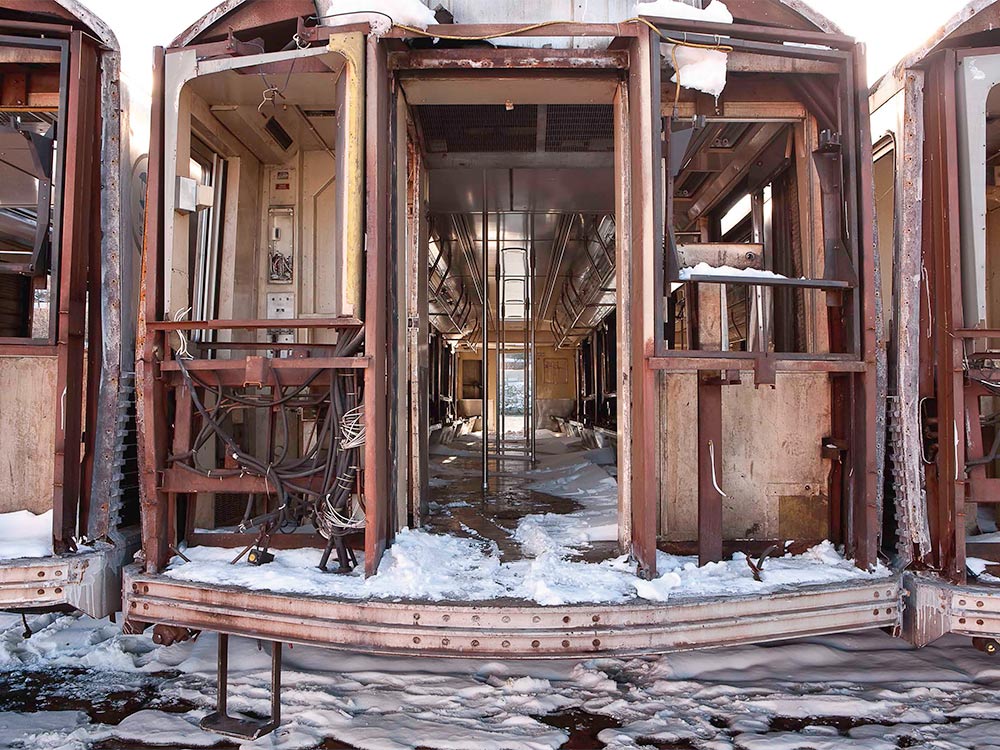 Mallon shot his first photos for the project in 2008 at train yard in Inwood on 207th street. On his first day of shooting he captured an iconic frame of a subway car lifted against a clear sky. Shooting on open water during the drops proved more difficult though.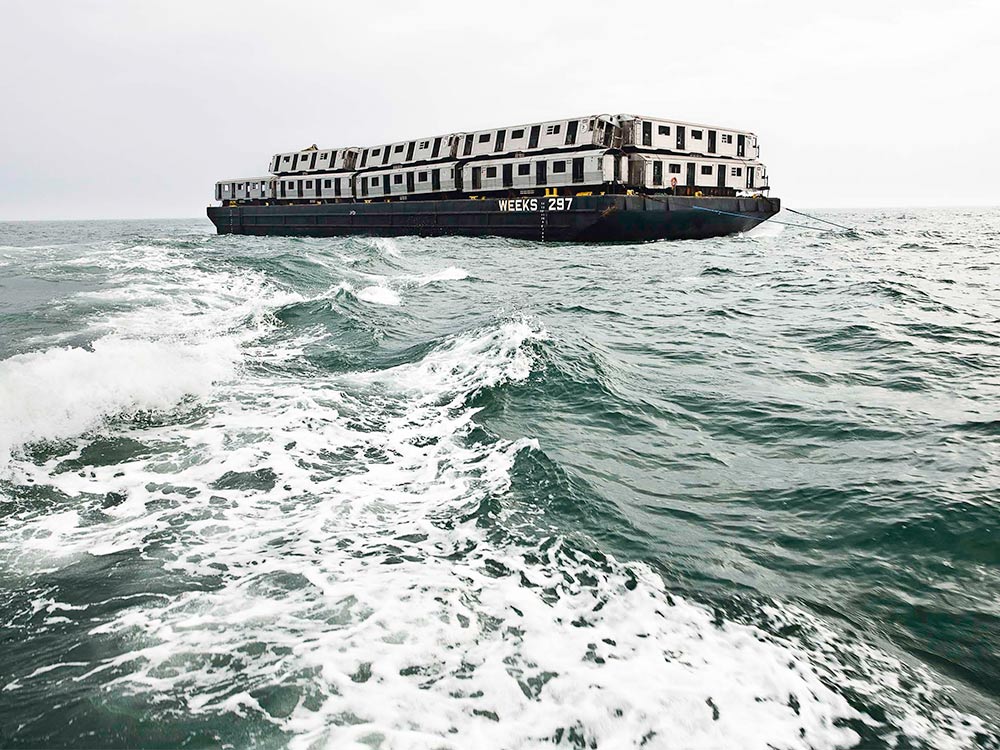 For these shoots Mallon was shooting from a crew boat, approximately 40-50 nautical miles out to sea, adjacent to the barge filled with subway cars.
"It had me implementing some of my cycling skills from New York City to keep my balance," he says of the shooting experience. "I'm trying to keep the camera steady, the boat is moving, the water is shifting, the barge is moving."
Mallon says he also had to consider what the light was doing and follow the action on the barge.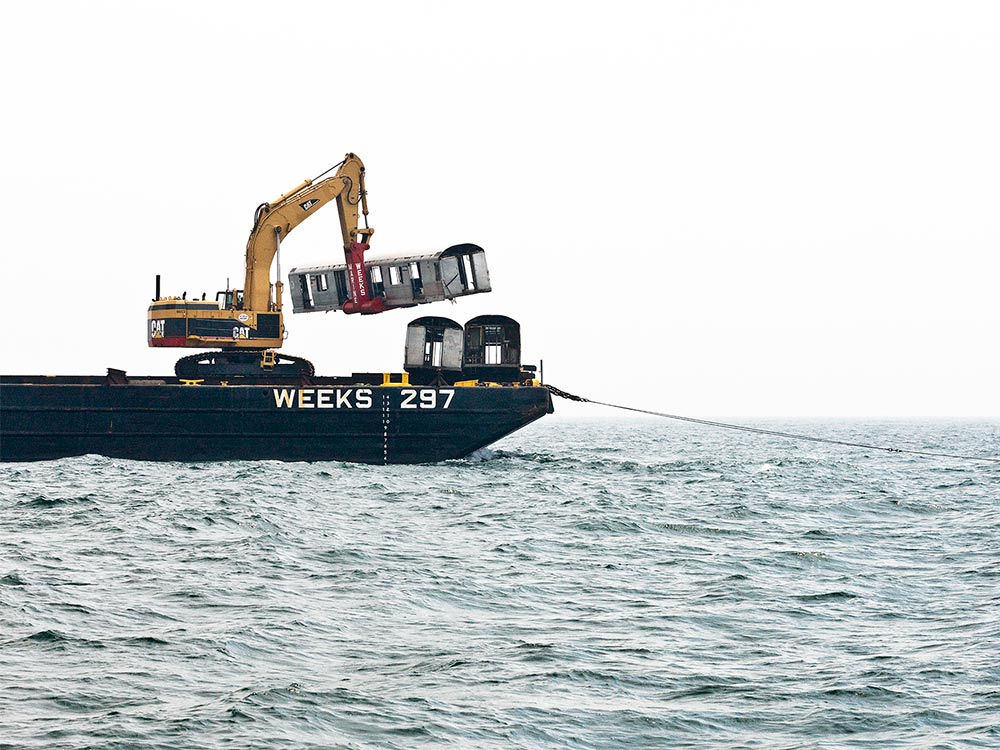 "There was a little bit of a dance back and forth, it took a while to get into the rhythm and figure out when and where," he says. "There were a few moments where I just watched everything happening out of frame."
Mallon says he worked on the project for three years, and took approximately nine trips with the subway cars during that time. When the project wrapped in 2010 he says he had taken nearly 4,000 images.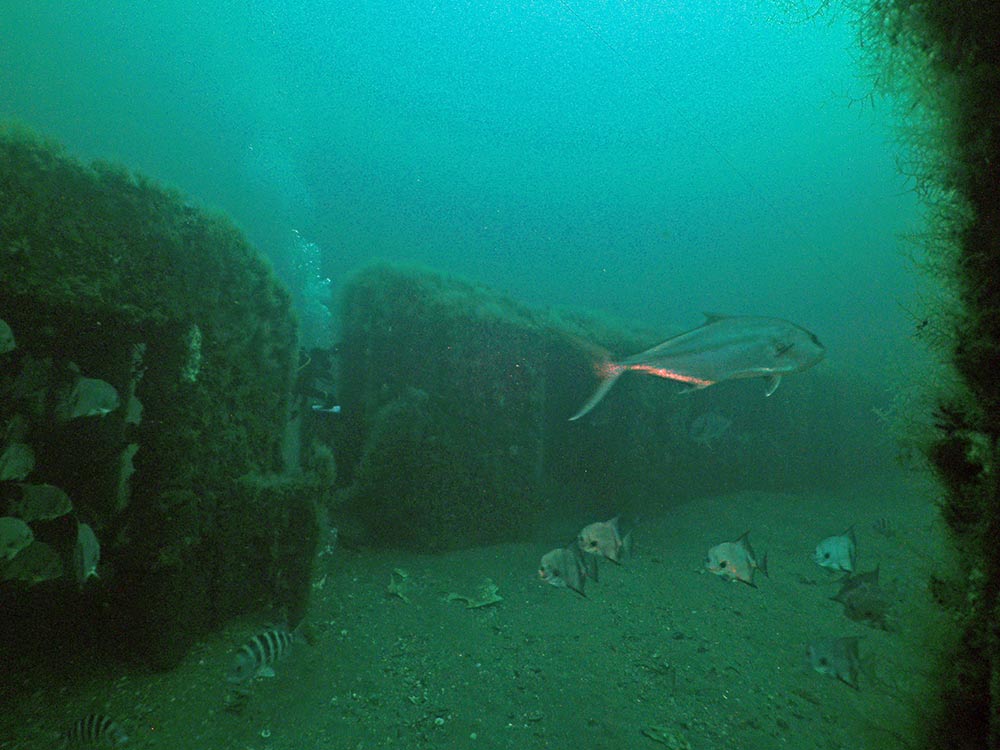 Although it's been nearly a decade since Mallon wrapped the project, preparing for the show at Grand Central Gallery provided a nice opportunity for him to revisit what he says was one of his favorite bodies of work, and show off some never-before-seen gems, especially some of the more abstract frames.
"As you stare at it you wonder, how am I looking at a subway car?" he says.
Catch Sea Train: Subway Reef Photos by Stephen Mallon in person at the New York Transit Museum Grand Central Gallery through June 16.