Leica launches free educational talks and weekly photo challenges
Stay inspired while staying home.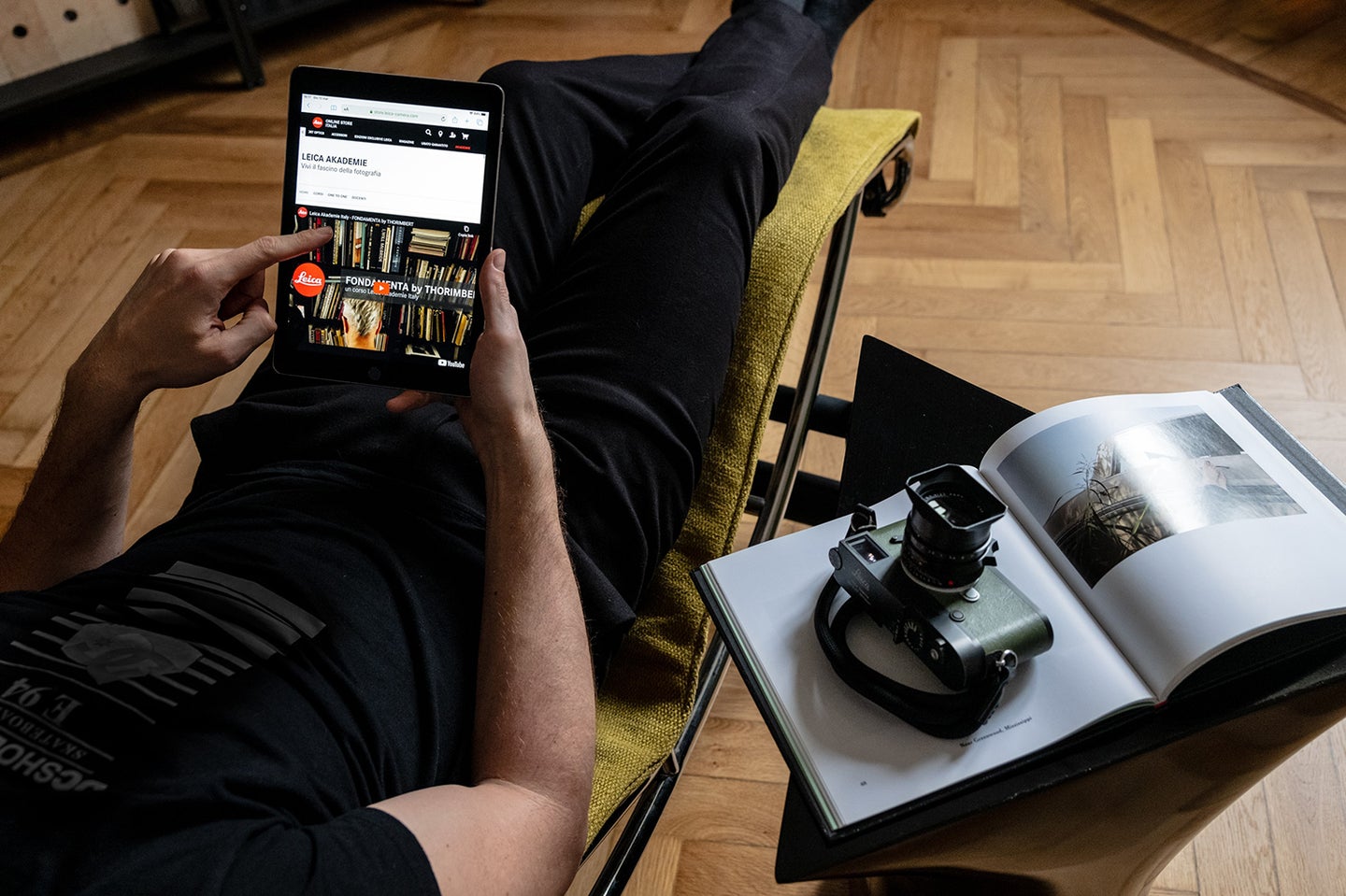 Leica Camera is running a series of complimentary photo talks and weekly photo challenges to keep photographers inspired during the Coronavirus pandemic. The free seminars will be held on Sunday afternoons and coincide with a weekly photo challenge. You won't have to pay for them,, but you will need to register. The photo challenges are open to anyone, although you'll want to use the hashtag #StayHomeWithLeica to participate. The challenges are inspired by the talks, so while attending isn't mandatory, it certainly won't hurt when it comes to get the creative juices flowing.
Leica held the first talk last Sunday which was focused on photo books. Leica Akademie instructors shared some of their favorite photo books from their home collections. The weekly photo challenge asked photographers to post a photo that was inspired by their own favorite photo book. The winner of the weekly social photo challenge will be announced on Saturday. They will receive a bespoke Leica Akademie class tailored to their interests
This Sunday Leica returns with a class taught by fine art photographers Ashly Stohl and Gus Powell called "Family as Subject". Interested photographers can register to attend here. The class will discuss how to capture fresh perspectives of the people who we are closest with—and given the current global health pandemic—spending a whole lot more time with. The photo challenge will focus on capturing an image of a family member. Submissions open on April 6 and a winner will be announced on April 11.