New Gear: Canon Speedlite 430EX III-RT Has Built-In Radio Triggering
Canon's newest flash is smaller, lighter, and can be fired from afar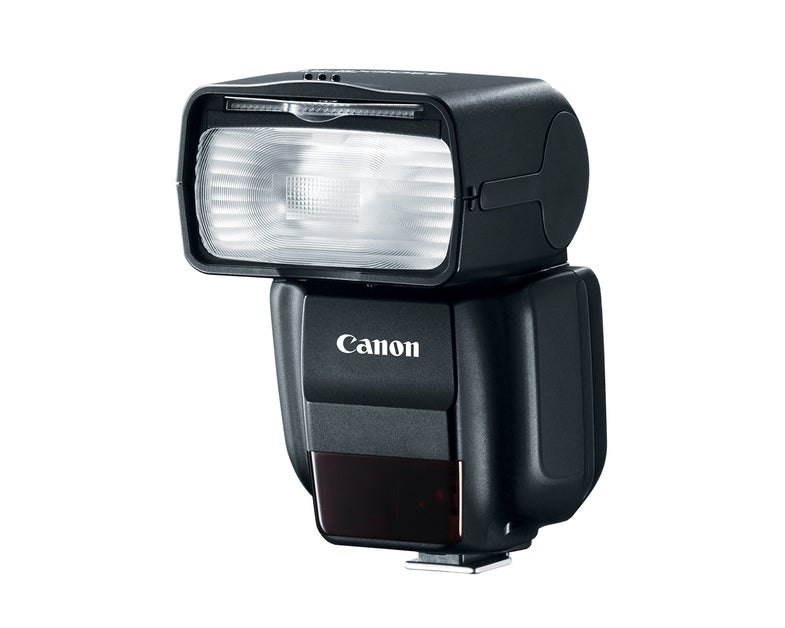 We may earn revenue from the products available on this page and participate in affiliate programs. Learn more ›

I never thought Canon got quite enough credit for building full radio triggering functionality into their Speedlight 600 EX-RT flashes, but apparently it has been working for them because now they're bringing the RT system to their lower-level flash, the 430EX III-RT.
As the name suggests, the smaller 430EX isn't as powerful as the beastly 600EX (the number in the name actually indicates the guide number of the flash), and the radio can only be used in slave mode, so you'll need either a transmitter or another 600EX to control it A Canon rep contacted me to clarify that it can only be used as a slave if you're using the optical triggering, but it can be used as a master for radio triggering. But, the recycling times have been sped up from the last version of the 430EX.
The flash head automatically zooms from 24mm to 105mm, which matches up perfectly with the 24-105mm F/4L IS kit lens that comes with Canon full-frame bodies. It does Hi-Speed Sync, as well as Second-Curtain sync.
Another new addition to the Speedlite lineup that's debuting with the 430 EX III-RT is the SCF-E2 Color Filter, which helps the flash color temperature blend in when shooting around incandescent lighting. They're also including the SBA-E2 Bounce Adapter, which acts as a go-between to soften the light output. Photos has been including a diffuser with their Mitros flashes for a while, so I'm glad to see that coming to the Canon flashes.

The controls are a little different than that flash that came before it and settings are displayed on a dot-matrix LCD screen.
The new 430EX III-RT will debut in September when it will cost $300. That $300 price point is actually rather important because it's significantly cheaper than the $500 point of entry currently represented by the 600EX RT. Of course, it still can't compete price-wise with the Yongnuo lights, but I've had extremely mixed results with those, so a cheaper radio kit directly from Canon sounds pretty appealing.

I'm looking forward to borrowing as many of these as Canon will allow me and putting them everywhere during a shoot.