New Gear: Canon 600EX-RT Flash and Speedlite Transmitter ST-E3-RT
Canon debuts its new radio-powered wireless flash triggering system with a new flagship Speedlite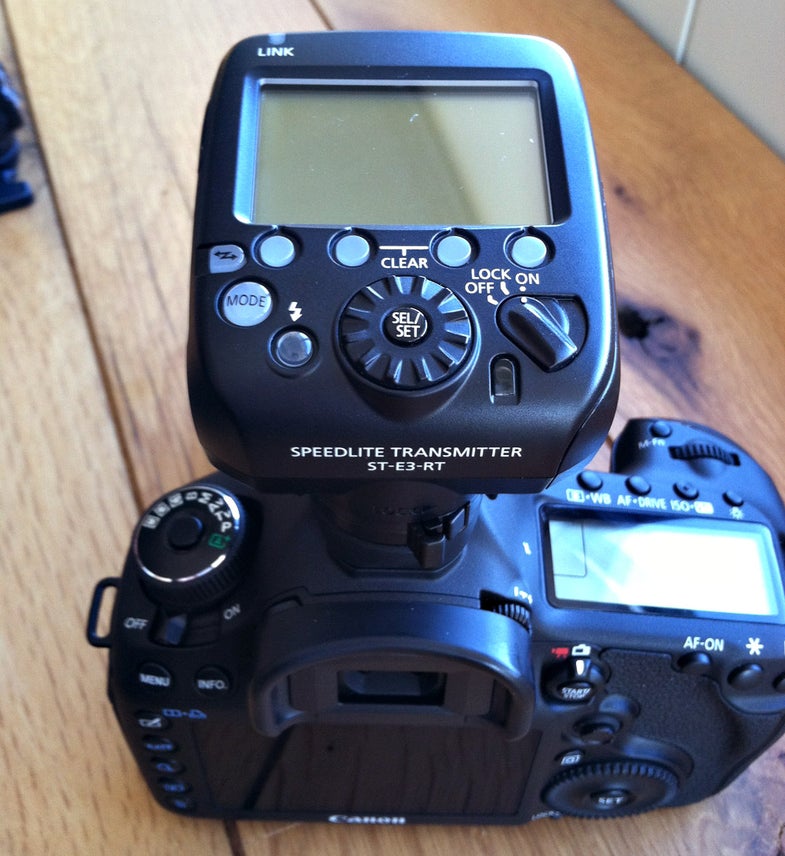 We may earn revenue from the products available on this page and participate in affiliate programs. Learn more ›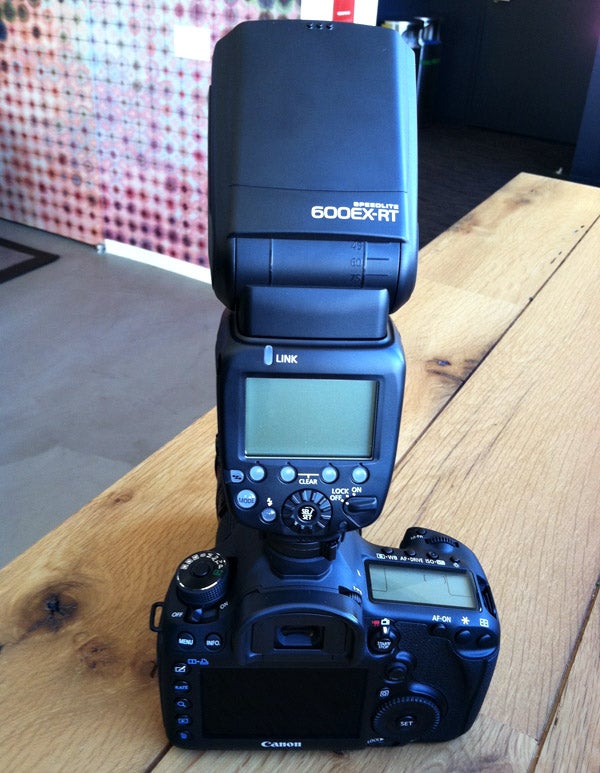 In addition to their really big news tonight, Canon also has a new flagship flash as well as a wireless flash transmitter to help fire it.
The big draw for the 600EX-RT is the fact that it has a radio-based wireless triggering system built into it, which eliminates the need for a third party system. Radio-based E-TTL lets you gain full control over up to 15 600EX-RT slave flashes from up to 98.4-feet away. The 600EX-RT still works with the old optical E-TTL system, but that considerably shortens your range and can stumble in bright situations or scenarios where other flashes are going off.
When used with the 5D Mark III or the ultra-pro 1D X, you can split the remote flashes up into five different groups for a pretty impressive level of creative control.
The flash itself is built to be more rugged than past models, using materials similar to those found in the 1D X. They've improved the electrical contacts to promote better communication between the camera and flash. Plus, the zoom range now goes from 20mm all the way to 200mm.
If you prefer to control the flashes without keeping one on camera, you can go with Canon's ST-E3-RT wireless transmitter, which offers all the triggering functions built into the flash with less bulk.
Both units are scheduled to start shipping at the end of March. The flash will cost a hey $629, while the transmitter will set you back $470. That's some serious scratch, but it's only about $80 more than Nikon's top-end SB-910 and it includes built-in radio triggering. We're eager to get our hands on them, especially if Canon will lend us 16 of them to try out that whole zone-triggering thing (hint, hint). We'll bring you our review as soon as we can spend some time with a retail unit.