American Photo: Go Pro 2011 Contest Winners
Tomorrow's photography masters show us how they are doing it today.
The whole point of the_ American Photo On Campus_ Go Pro contest is to help photography students get on track toward professional careers. But judging from the entrants in this year's competition, many are already well on their way.
The 2,000-plus entries in five categories showed a remarkable degree of sophistication in both content and technique. The editors narrowed these down to a set of finalists, from which winners were selected by a panel of professional photographers, educators, curators and publishers. Our hearty congratulations go out to grand prize winner Jessica Baisden of Indiana University, who receives a Canon EOS 60D DSLR and EF 70-200 f/2.8L IS USM lens. In addition, the first place winners in each category will receive a Canon PowerShot digital camera.
"There's lots of young talent out there with fresh perspectives and mucho talent," says Boston-based sports photographer and educator Damian Strohmeyer, one of the judges. "The current pros will always be looking over our shoulders."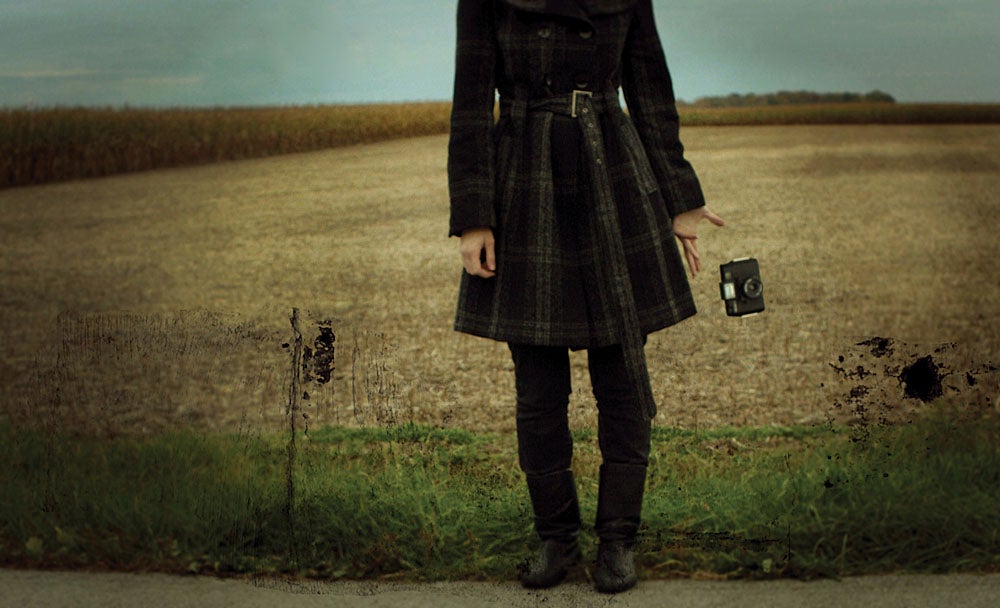 Go Pro 2011 Gran Prize Winner
Jessica Baisden, Indiana University "Attempt to Say Goodbye" Graduate student Jessica Baisden created this photograph near Marion, Indiana, as part of her 2009/2010 series Evolution: A Self-Portrait. "I traveled the back country roads scouting locations," says Baisden, now 26. "The title comes from the struggle that all artists go through with their work at some point. art is a wonderful thing, but there are factors that play into it—including the frustration of creating something that seems perfect in your mind but comes out imperfect on paper." Her atmospheric portrayal was carefully planned. "I really think about my posing and surroundings before I even consider taking a photo," says Baisden, who shot this by natural light with a Canon EOS Digital Rebel XR and a 28-70mm lens on a tripod. "When you see me dropping the camera out of my hands, I am letting go of it as the timer goes off on my camera." The dark marks are texture overlaid from another photo (of rocks). She plans to teach photography after completing her master of fine arts degree. "I want to teach others what I love," Baisden says. "I have known for a long time what I wanted to do, and it's always involved photoraphy." jessicabaisden .blogspot.com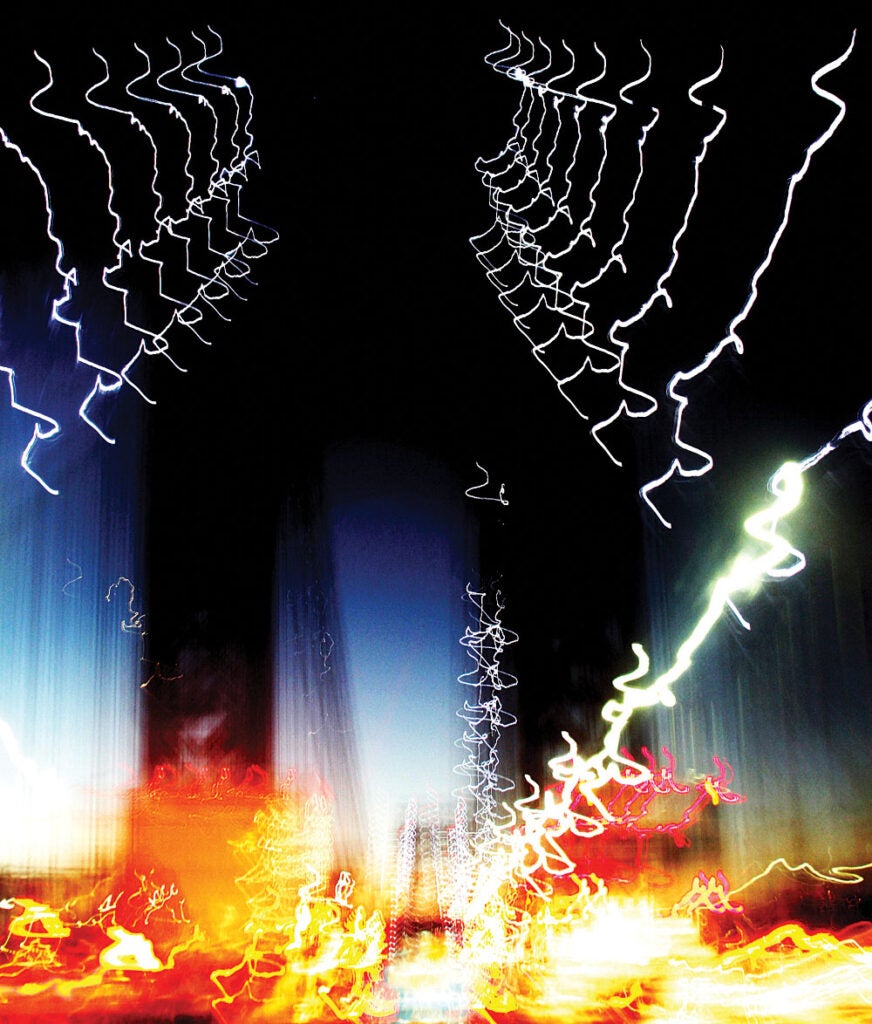 2011 Go Pro Fine Art Winner
Diana Yusti, SUNY Rockland Community College ** "Luminosity"** Photographer Diana Yusti shot this unusual cityscape on new York's George Washington Bridge in 2010. "It's part of a long-term project—I'm making a lot of images with the slow- shutter technique," Yusti, 22, says. "I captured this by opening my shutter long enough—about five seconds—to let more light in while riding in a moving car, creating a 'zoom burst' effect. The white lights that seem suspended in the air were the lights located on top of the bridge's cables." The other lights came from moving cars. Yusti took the photo using a Canon EOS 7D with a 28-135mm lens. "There's something about 'light photography' that excites me," she says. "When you press the shutter, it becomes a story in time."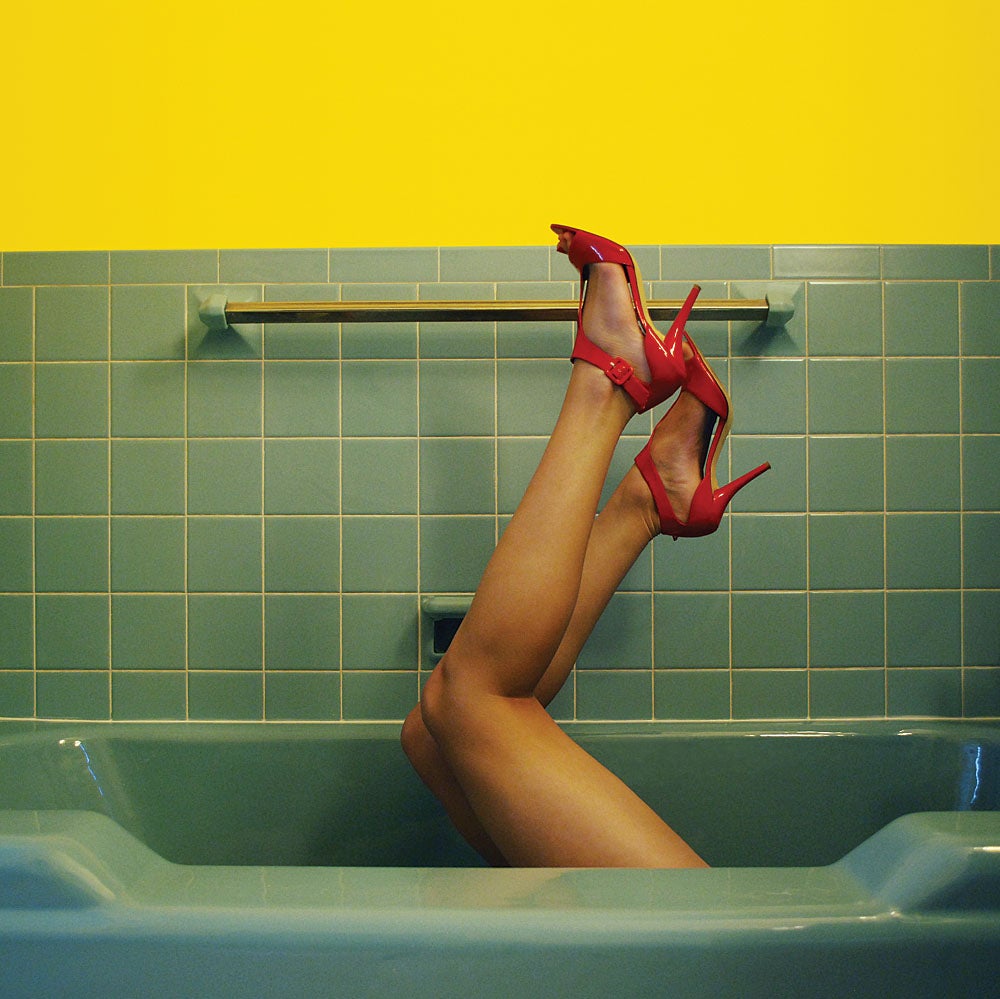 2011 Go Pro Fine Art Runner Up
Claire Cohen, University of Rochester "Self portrait"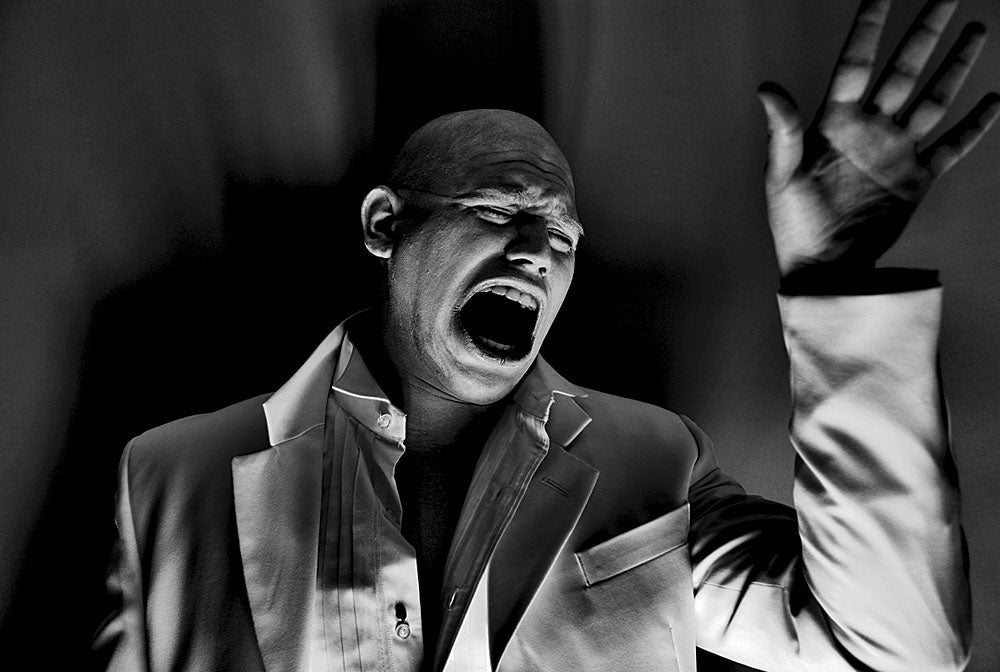 2011 Go Pro Fine Art Runner Up
Andrew Barrera, Art Institute of Dallas ** "The Madness"**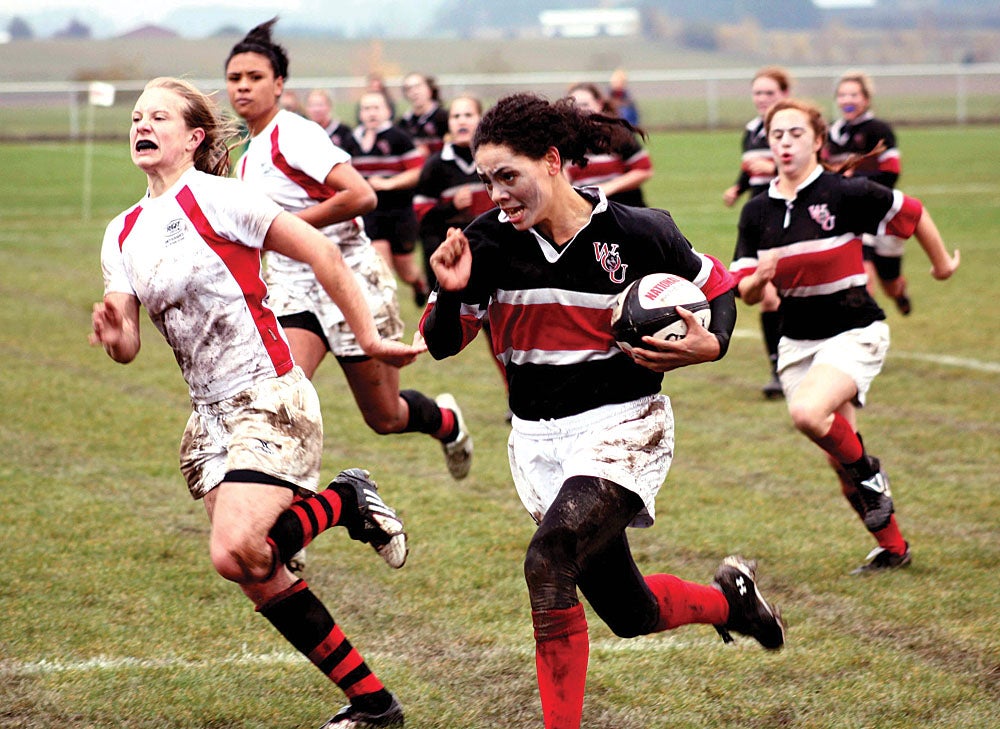 Go Pro 2011 Sports Winner
Emily Laughlin, Western Oregon University "Going for the Win" As photo editor of the Western Oregon Journal, Emily Laughlin covered the university's 2010 women's rugby team. She captured this moment of intense competition with a Canon EOS Rebel XS and an 18-55mm lens. "This is one of my favorite sports photographs," says Laughlin, 25. "The Western Oregon team ended up winning the game 39 to 5 against the team Oregon U19's." After graduation, Laughlin hopes to own her own photography studio and concentrate on nature images, portraiture and editorial work. "I love to photograph anything from sports to weddings," Laughlin says. "At this point I try my best to shoot everything i can to gain experience and to keep myself well rounded." laughlinphotography.com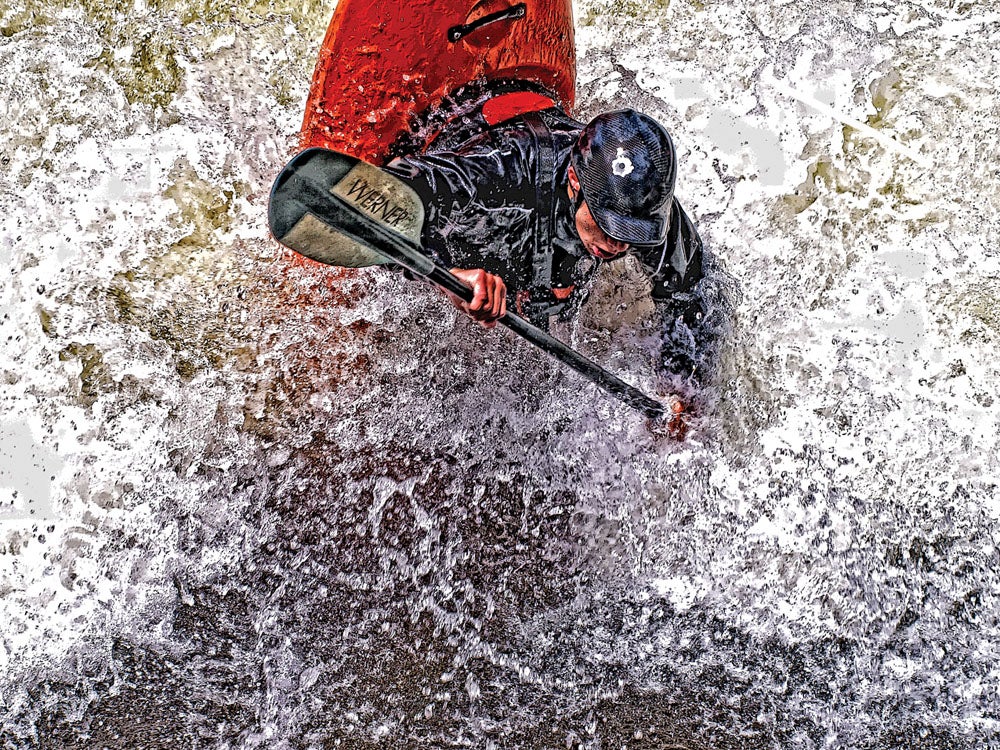 Go Pro 2011 Sports Runner Up
Sam Knowlton, University of Texas at Austin ** "Treacherous water"**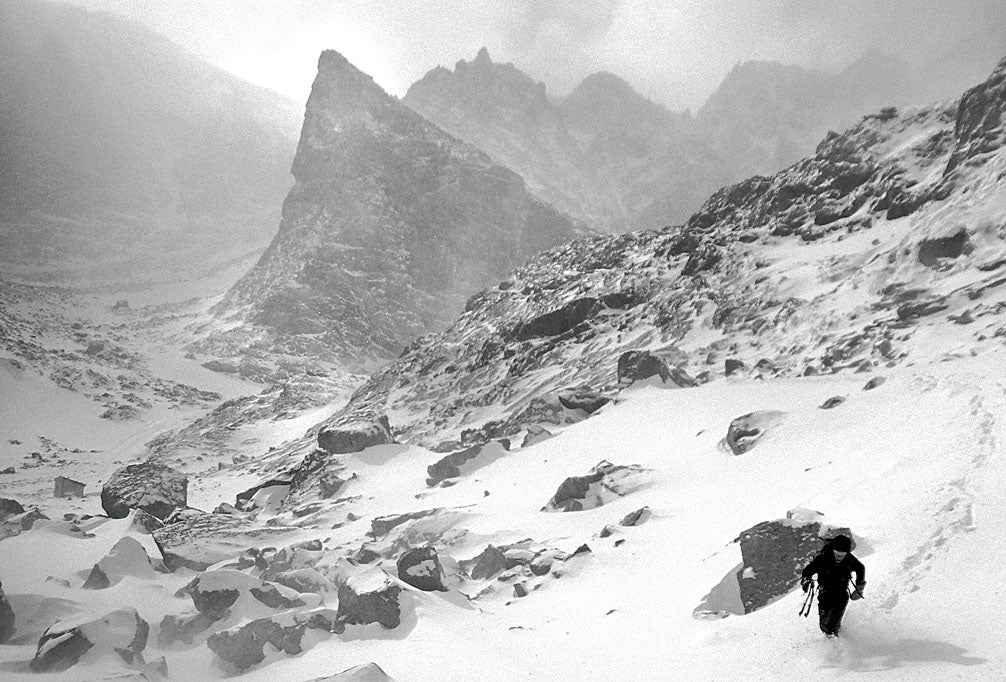 Go Pro 2011 Sports Runner Up
Greg Mionske, University of Colorado at Boulder "Alien Terrain"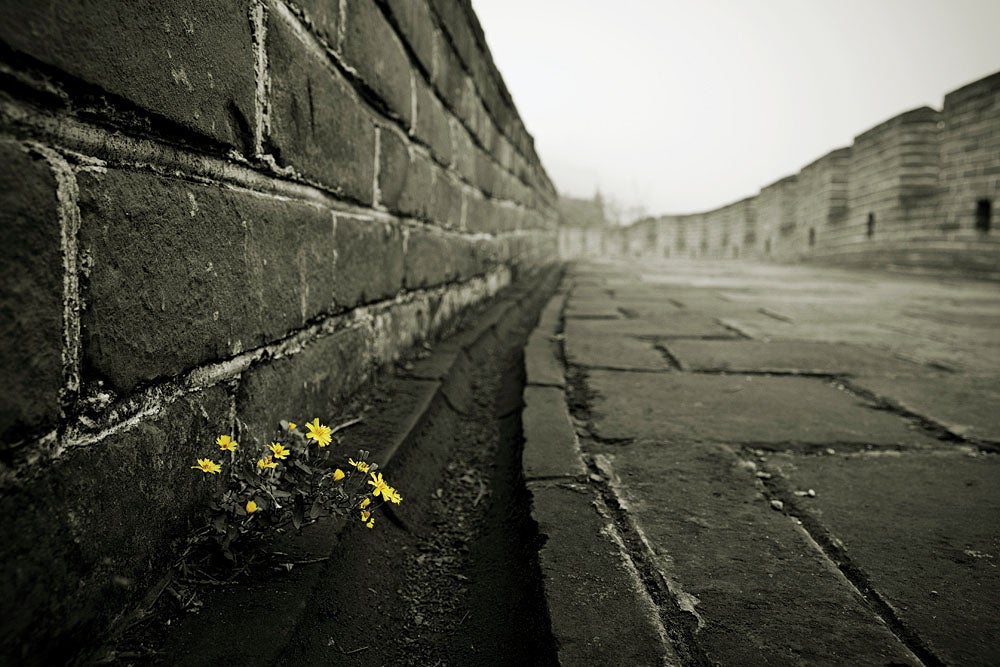 Go Pro 2011 Travel Winner
Sherman Sham, University of Nevada, Las Vegas "Persistent" Sham spotted this plant on a secluded walkway near an entrance to China's Great Wall in Beijing. "A lonely cluster of yellow flowers, which was the only vegetation seen on our path, caught my attention," The 27-year-old photography student recalls about his trip. "I took this photograph because I saw persistence in its blossom and sensed the tranquility of solitude." Sham shot with a Canon EOS 50D and Tamron 17-50mm lens and then accented the yellow blooms in post-processing by muting the drab colors of the surrounding path and walkway. "I'm building a portfolio that emphasizes my love of natural landscapes," Sham says. "I want to share my work with people who are not aware that we are surrounded by vulnerable beauty. My dream job is to be a travel magazine photographer." shermansham.com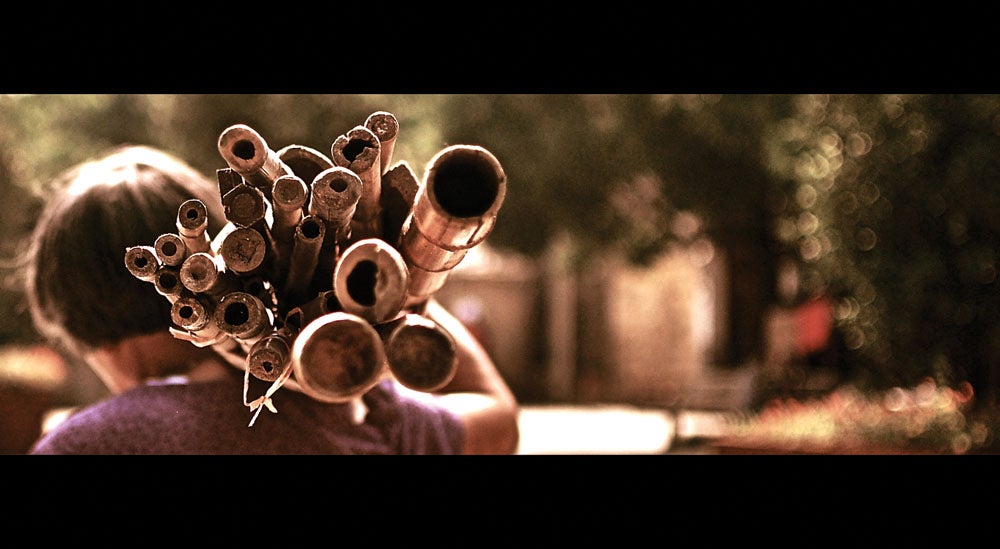 Go Pro 2011 Travel Runner Up
Daniel Wu, University of Southern California ** "Labor and Sticks"**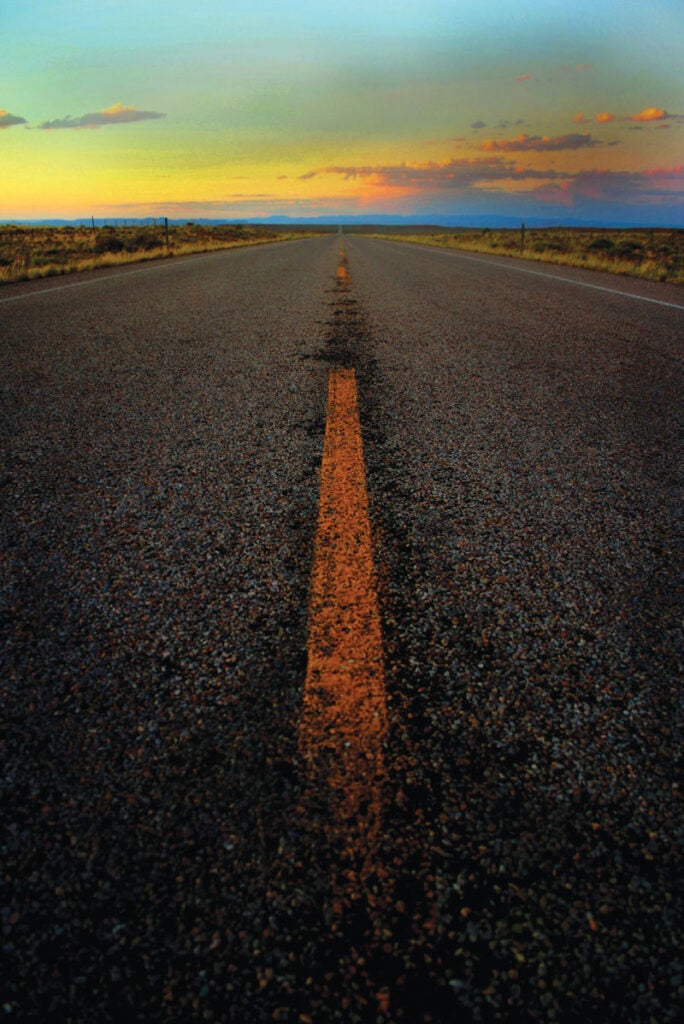 Go Pro 2011 Travel Runner Up
Benjamin Fields, Clemson University ** "Sunset Road"**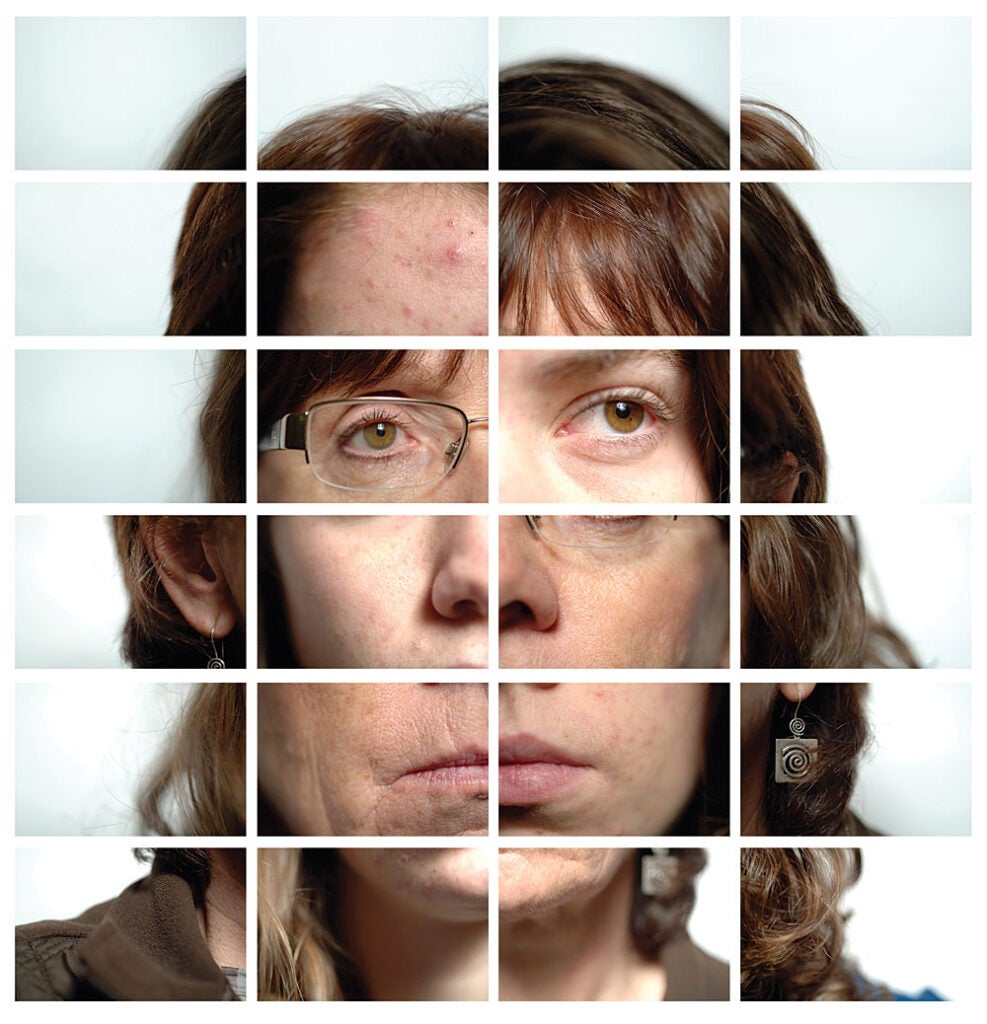 Go Pro 2011 Portait Winner
Kyle Joseph Petty, Chester College of New England "Untitled Portrait 5" Photography and video student Kyle Joseph Petty made this composite from images of his mother and sister. "The subject is the strange new face created by merging the two," says Petty, 22. Inspired in part by the giant Polaroid composites of Chuck Close, Petty used a nikon DX2 with a 60mm Nikon lens to create mosaics from close-up shots of different parts of each face. "I broke up the subjects' faces into columns and rows and just shot down the rows. The two mosaics were combined and jumbled in Photoshop," he explains. Petty says that he's made composites of friends, "but the concept was strengthened when I used people who were related to each other."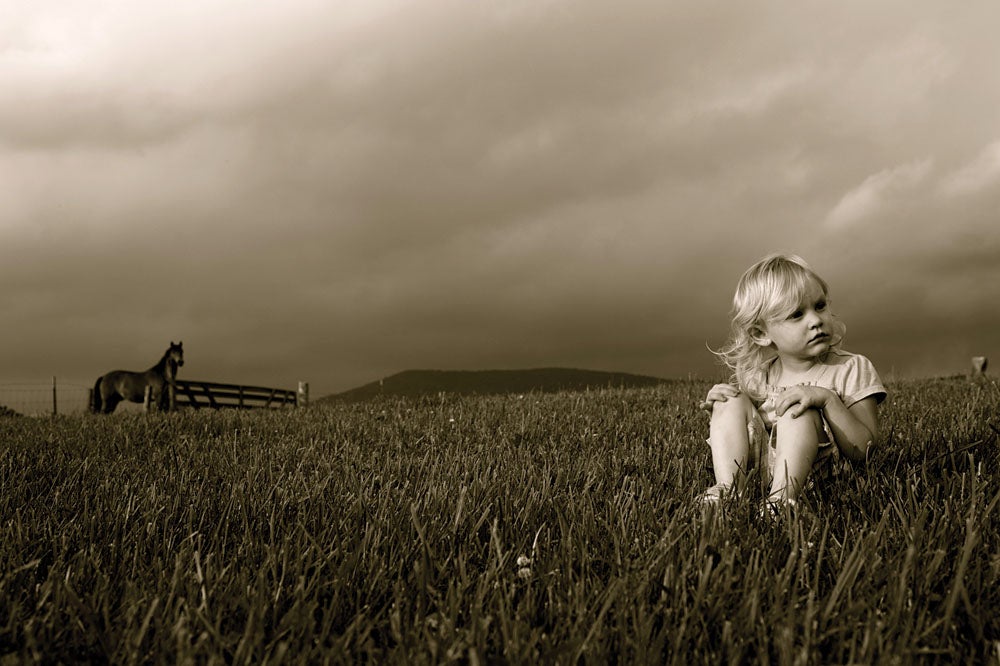 Go Pro 2011 Portrait Runner Up
Megan McGee, Shepherd University "Untitled 2"
Go Pro 2011 Portrait Runner Up
Lawrence "Coby" Mendoza Monterey Peninsula College "Tired woman"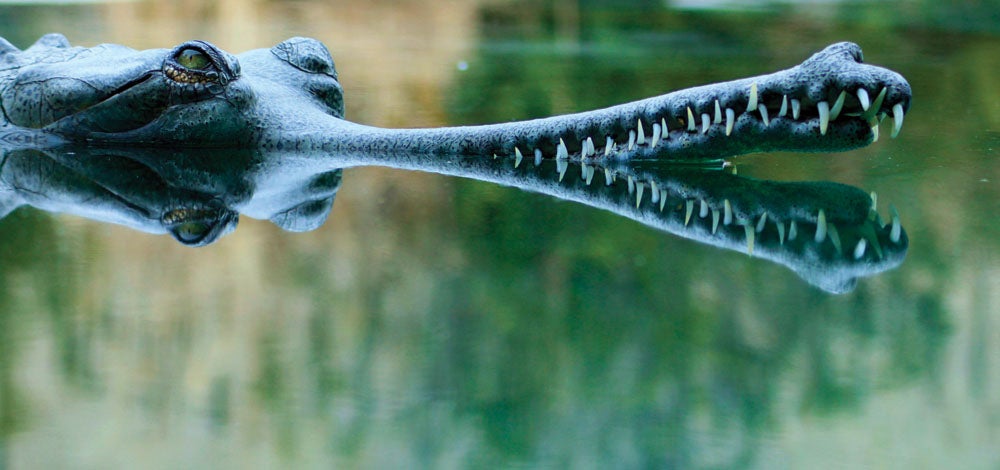 Go Pro 2011 Nature Winner
David Armendariz, Tarrant County College "Seeing Double" A photo student living in Fort Worth, Texas, David Armendariz took this croc shot at the Fort Worth Zoo's Museum of Living Art. "I love the environment and want to protect it, so I'd really like to become a wildlife and nature photographer," says Armendariz, 37. "I was going for a major in computer graphics when I took my first photo class, and I changed my mind—I think photography is my calling." He snapped this eye-catching addition to his zoological imagery using a Canon EOS Rebel T1i DSLR with a Tamron 28-75mm lens. "I was actually eating lunch at the food court, near the water," Armendariz recalls. "I looked up and noticed the perfect symmetry of the crocodile's mouth reflected on the surface, so i decided to try and capture it."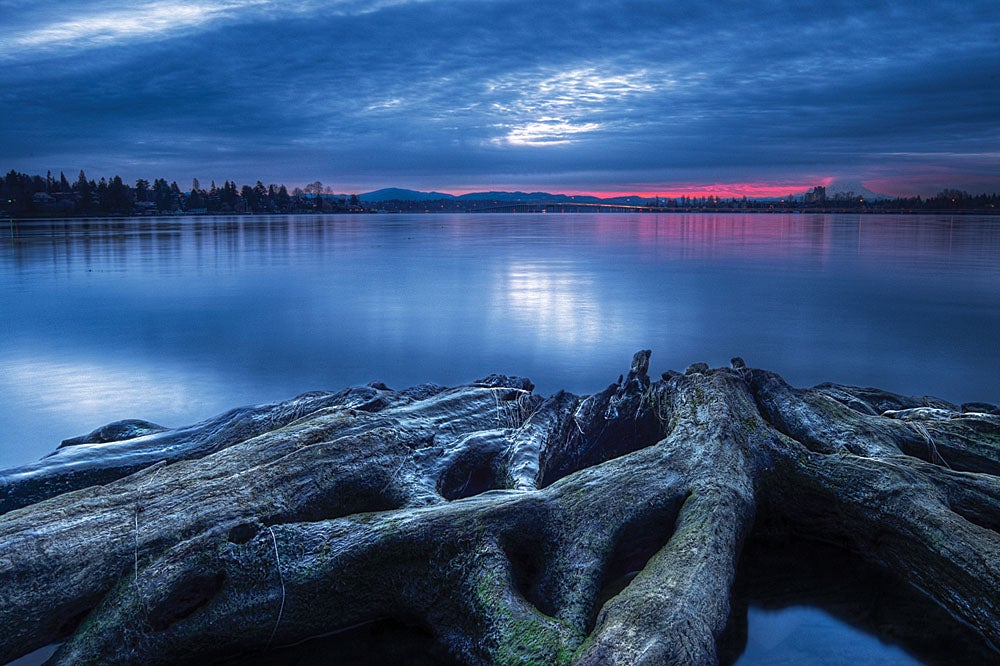 Go Pro 2011 Nature Runner Up
Vav Tombros, University of Washington "Cloudy Morning on Union Bay Natural Area"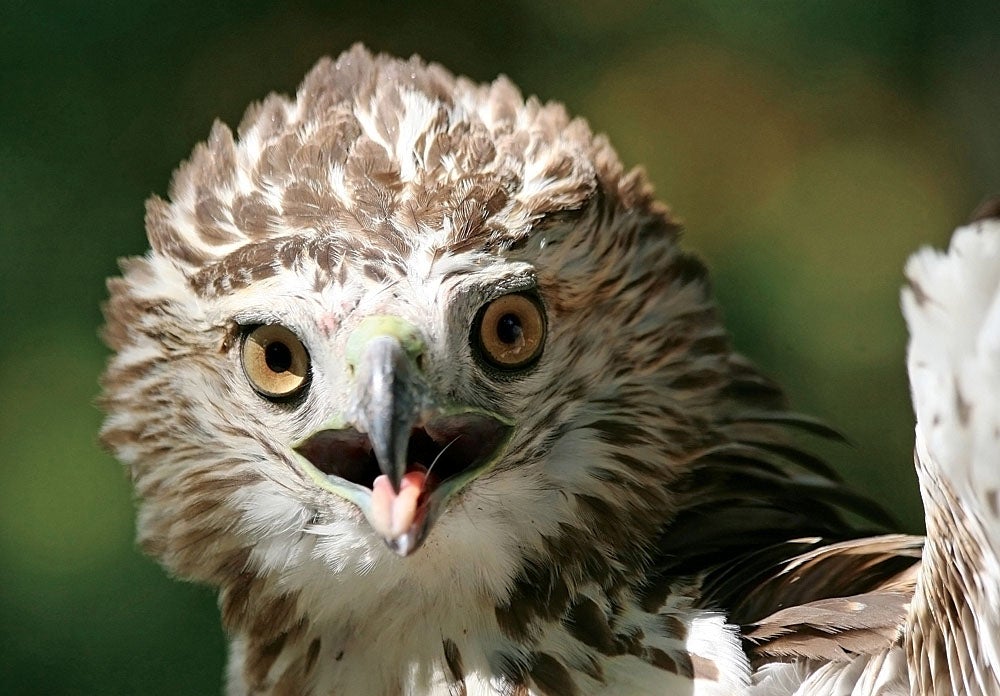 Go Pro 2011 Nature Runner Up
Jason Craft, Oakland Community College, Michigan "Angry Red Tail Hawk"