Lensrentals founder Roger Cicala shares the dos and don'ts of disinfecting your camera gear
How to keep your camera gear clean during the Coronavirus pandemic.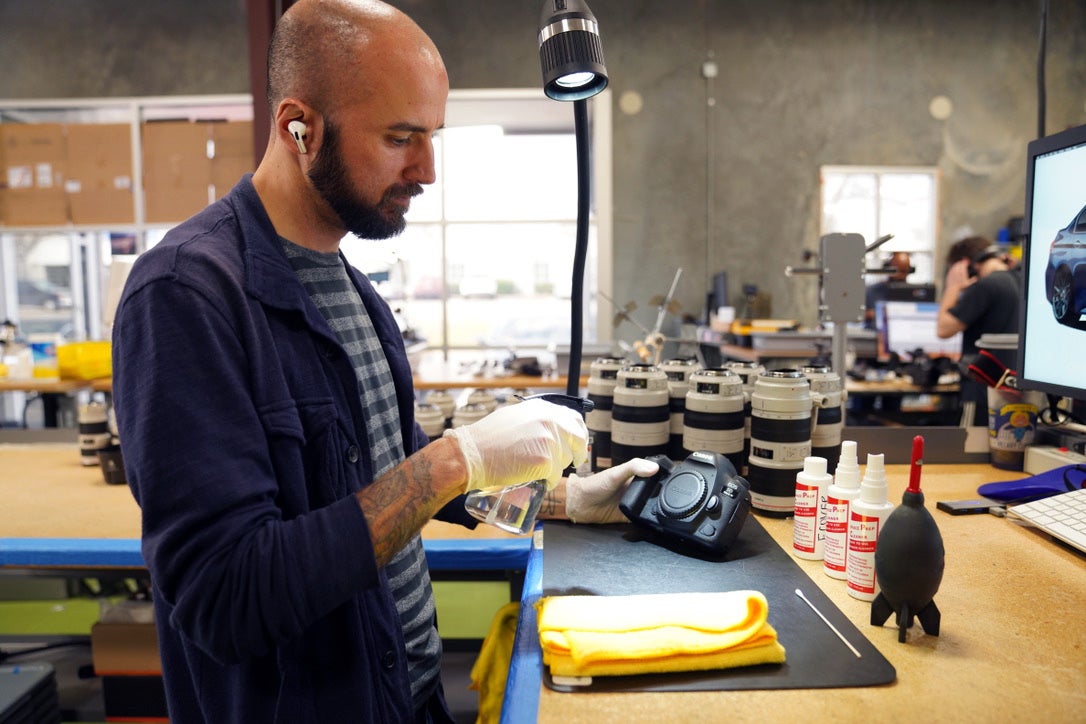 We may earn revenue from the products available on this page and participate in affiliate programs. Learn more ›
If you're at home doing your part to slow the spread of Coronavirus, chances are you've already compiled a long-list of quarantine projects to keep you busy while you are stuck inside. Giving your camera gear a deep clean during this slowdown should certainly be on the list. At this point we know that hand washing for at least 20 seconds with soap and water and not touching your face is the best way to protect yourself from the virus, but what makes the most sense for handling your camera gear? Lensrentals founder, Roger Cicala—who worked as a physician in a past life—shared some tips on how to get your gear clean, without compromising any of the tech inside.
"This virus transmits by aerosol, so if you breathe an infected person's air, bad things happen. That's what the 6-foot rule is about, although 6 feet probably isn't quite enough," Cicala writes on the Lensrentals blog. "The virus also settles on surfaces, and if you touch the surface and then your face, bad things happen. How long the virus can live on surfaces isn't clear and depends a lot on the surface and ambient conditions … if the gear hasn't been touched or breathed on in 24 hours, it's almost certainly safe; at 72 hours, you can take off the almost"
If you can find it, isopropyl alcohol in 60 percent or greater concentrations is the safest and easiest way to clean your gear That's what Lensrentals uses to clean its equipment and Cicala says he's never seen any adverse effects. Unfortunately due to panic buying there is a shortage of isopropyl alcohol across the country. Luckily, there are all kinds of alternatives that Cicala suggests to use instead—diluted chlorine bleach, non-chlorine bleach etc.
The most important thing when cleaning is to moisten the gear, rather than soak it.
"Use common sense to try to keep your disinfectant on the outside and not let it run into the inside," he advises.
Check out the blog post to learn more about keeping your gear and your workspaces clean.