Moment has a new line of variable ND filters for DSLRs, mirrorless cameras, and drones
The smartphone accessory maker is stepping up with these filters.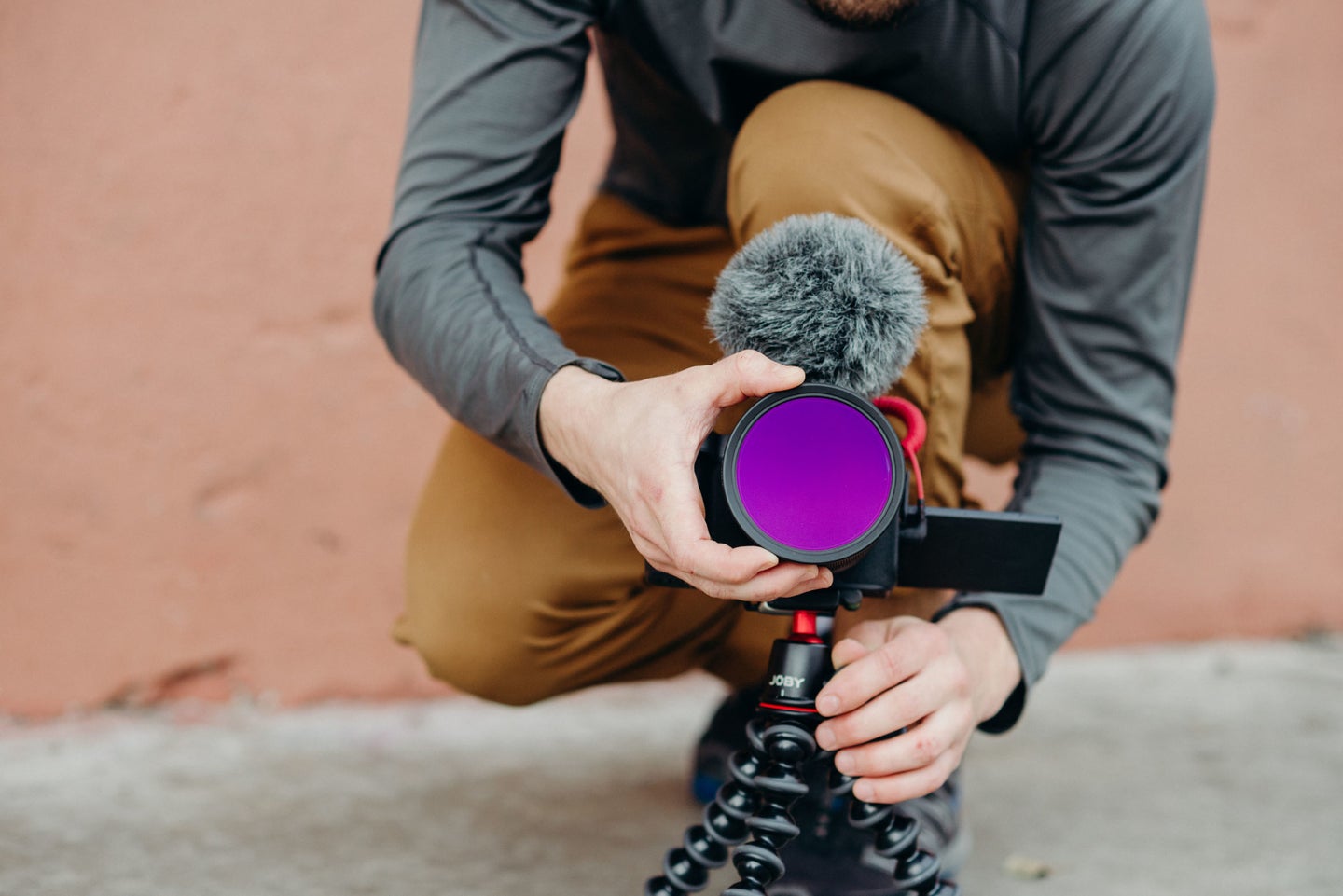 We may earn revenue from the products available on this page and participate in affiliate programs. Learn more ›
Smartphone lens maker Moment has a handful of new filters on the way, but they're not meant for the camera in your pocket—they're built for cameras that are much larger. It's the company's first variable ND filter it will be available in four sizes: 67mm, 77mm, 82mm, and a smaller version that will work with the Mavic 2 Pro drone. Shooting with a ND filter on your lens is like giving your camera a pair of sunglasses—it cuts light without changing the color balance so you can shoot longer exposures with wider apertures in bright conditions.
The new ND filters are made from machined aerospace-grade aluminum and Schott B270 Pro Cinema Glass. The three filters intended for use with DSLRs and mirrorless cameras feature laser-etched graphics so that photographers can see the extent to which they're cutting light while looking through the viewfinder. According to Moment, the filter for the Mavic 2 Pro is the first cinema-grade variable ND filter for a drone. This filter is made of fused silica glass and features a coating for "cinematic color and rugged durability."
Ultimately Moment says it wanted to design a ND filter that was affordable and functional, and the prices enforce that idea. Expect to pay $80 for the Mavic Pro 2 filter, $150 for the 67mm, $160 for the 77mm, and $170 for the 82mm. The filters are available now through the Moment shop.