Lomography is raising funds on Kickstarter for a new Petzval lens with swirly bokeh
The 80.5mm lens will be available for Nikon and Canon cameras.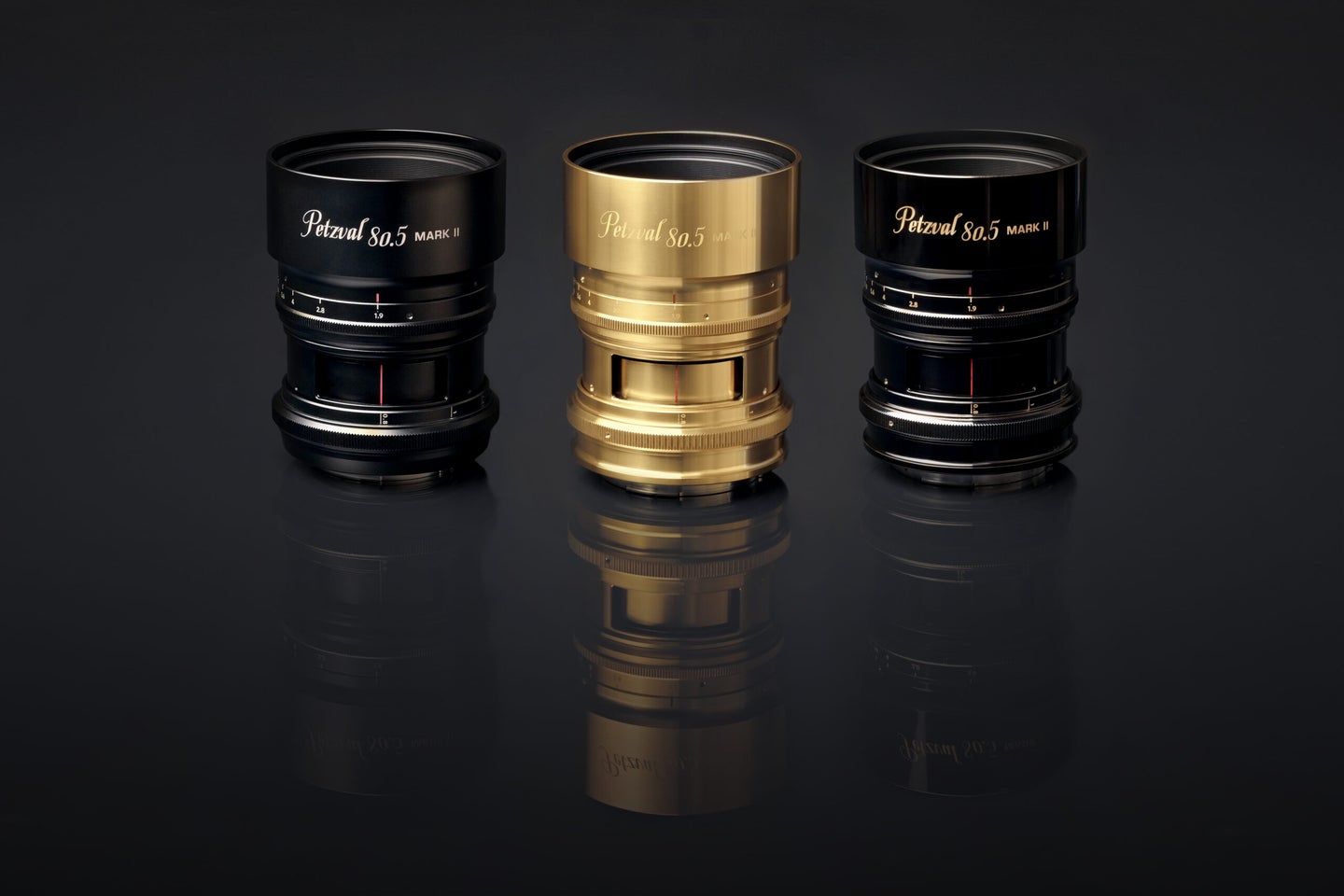 This morning Lomography launched a Kickstarter campaign for a new 80.5mm Petzval portrait lens for Canon and Nikon shooters. It's the company's 12th Kickstarter campaign and has already surpassed its $100,000 goal.
The 80.5mm lens has a max aperture of f/1.9 and is compatible with Nikon F and Canon EF mount cameras. The lens is available in brass satin, black painted brass, and black anodized aluminum. The newly redesigned lens has a helicoid focusing mechanism and a stopless aperture diaphragm—making it a great tool for filmmakers as well. Petzval lenses are known for creating images that are perfectly sharp in the center with a lovely, circular bokeh effect that increases in intensity as you get closer to the edges of the frame This new version gives photographers a little more control over that swirly bokeh.
The lens still has the option to use the waterhouse drop in aperture plates, but Lomography is also selling an Advanced Bokeh Control Edition which will give photographers that ability to adjust the amount of swirl in the bokeh over 7 levels.
The lens is made up of 4 elements in 3 groups, has a 30 degree field of view and weighs 0.97 lbs. Early Kickstarter backers can get a basic version of the lens for only $290 if they contribute to the campaign in the first 24 hours. The Bokeh Control edition of the lens requires a contribution of $356—a substantial price drop from the original 85mm Petzval lens.