Leica releases a new limited-edition Paul Smith camera
Leica and Paul Smith have a new collaborative camera on the market!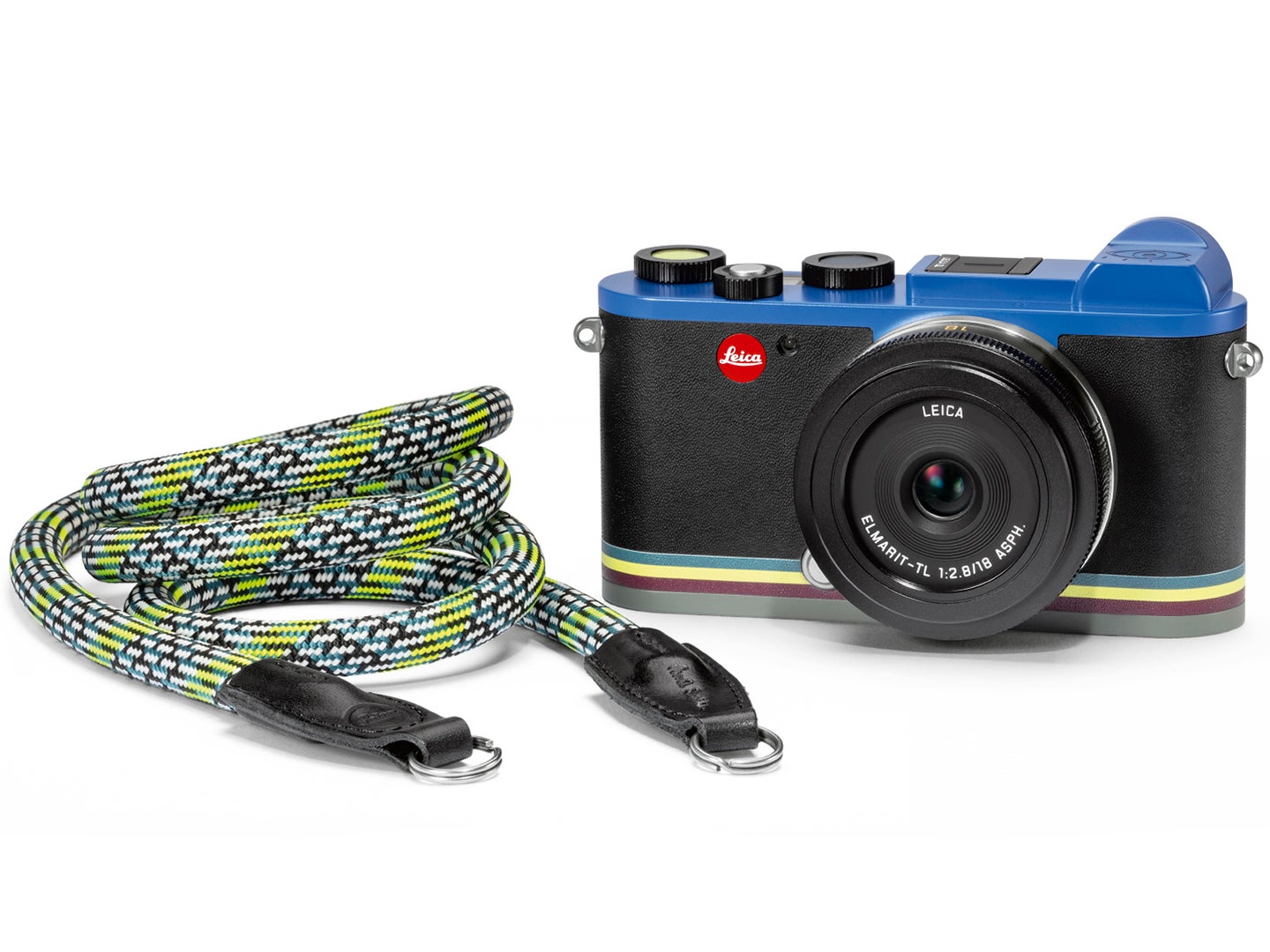 We may earn revenue from the products available on this page and participate in affiliate programs. Learn more ›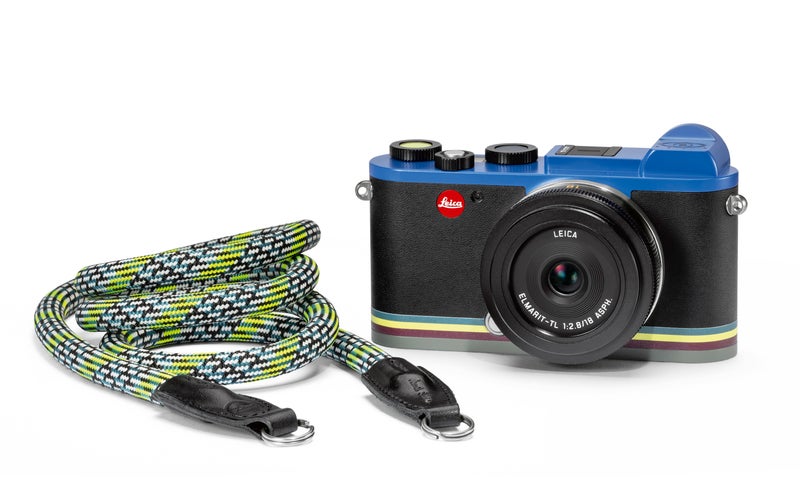 Leica Camera has announced its second collaboration with British designer Paul Smith, called the predictably named Leica CL 'Edition Paul Smith'. The camera features a bold blue top-plate with an eyeball on it, yellow accents, and a muted tri-color stripe on the bottom. The back of the camera features the standard Leica branding and the phrase "look and see" in the Paul Smith signature typeface—the quote itself is a nod to Smith's quote, "many people look, but often they don't see."
The camera's tech specs are identical to the serial production models of the Leica CL. The compact camera has an Elmarit-TL 18mm f/2.8 ASPH lens. The camera features a 24-megapixel sensor, fast autofocus, 4K video recording capabilities, and WiFI connectivity to the Leica FOTOS App for easy sharing.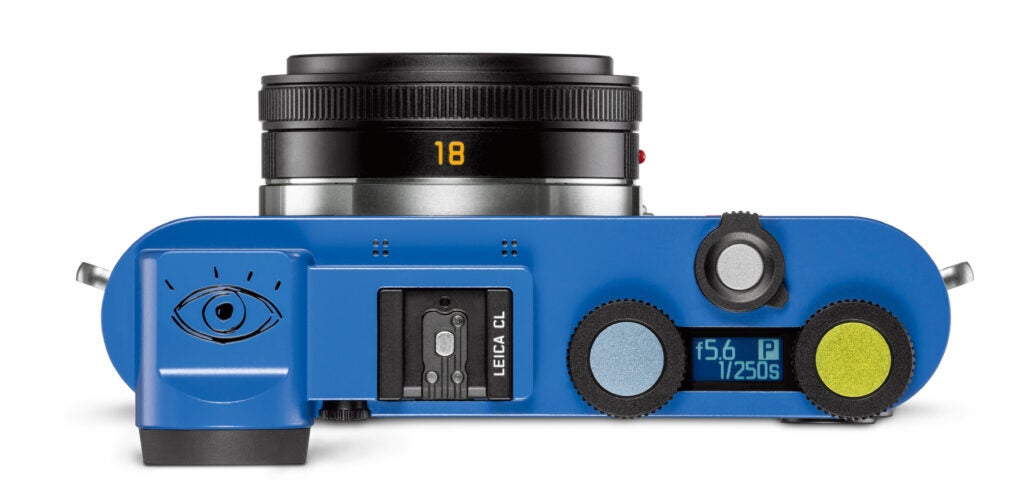 Like all the special-edition Leica's, quantities are limited, so act fast if you want one. This particular edition includes 900 units and you can get it through Leica stores, boutiques and select Paul Smith stores for $3,995.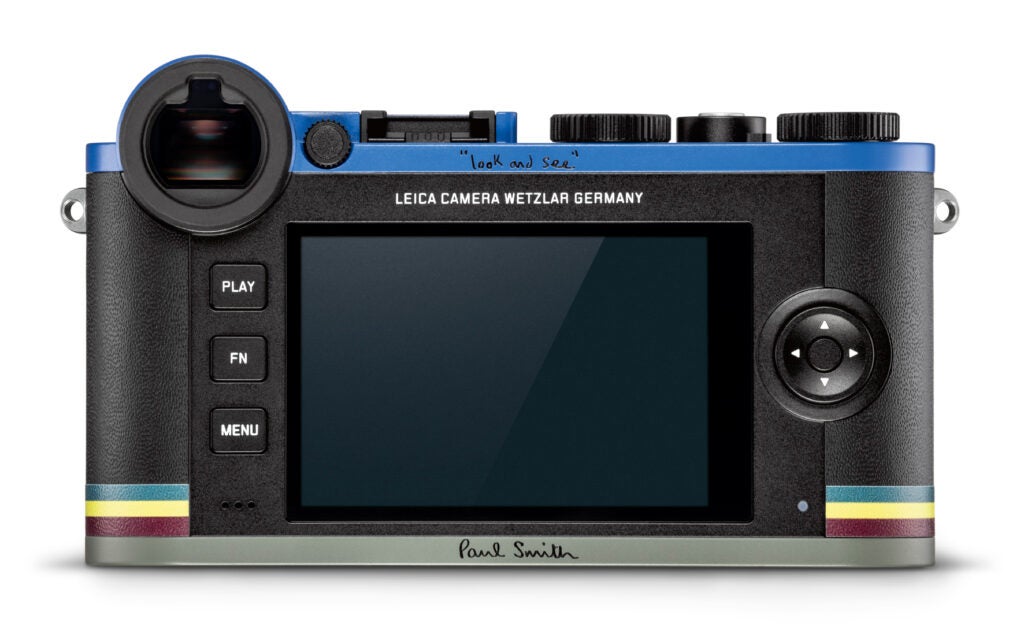 This is the second collaboration that Leica has done with Paul Smith. The first was released back in 2012 and was an X2 that featured a dark green body with orange and yellow accents and a light bulb doodle over the popup flash. That camera was limited to 1500 units.