Leica released three colorful, limited-edition lenses for the M-system
Basic black isn't for everyone.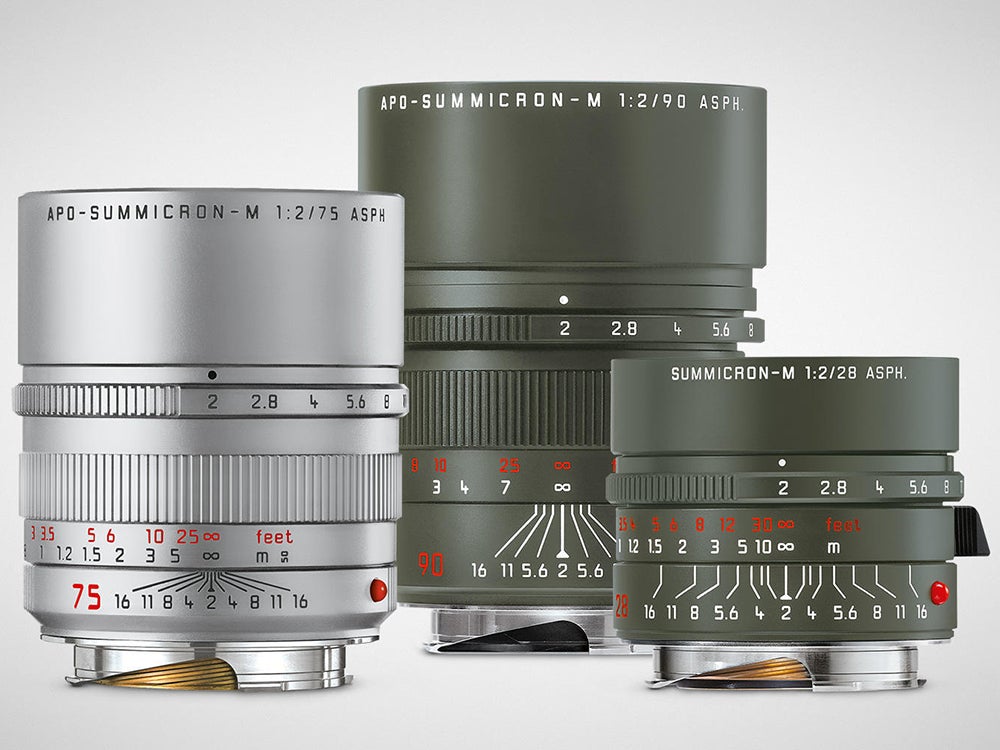 We may earn revenue from the products available on this page and participate in affiliate programs. Learn more ›
Leica Camera announced three limited-edition Summicron lenses, giving Leica M shooters the option to update the color palate on their camera. The new lenses are technically identical to the all-black, serially produced counterparts except for their colors. The new lenses include a silver anodised 75mm, an olive-green Safari 28mm lens, and an olive-green 90mm lens.
The APO-Summicron-M 75 f/2 ASPH is a high-performorming lens favored by portrait photographers. The new silver anodised version features feet markings and focal length engravings inlaid in Leica's signature red.
The two olive-green lenses are designed to match the Leica Summicron-M 50 f/2 which was released in 2019. While the lenses are identical to the standard versions, these two will be produced in very limited quantities. The wide-angle 28mm lens will be limited to 500 units, and only 250 units of the 90mm lens are being made. So, if one of these pieces of glass is appealing to you—you'll want to act fast.
No word on pricing for these three new lenses, but Leica says that they will be available at the end of February.